PPHE advances £200 million development plans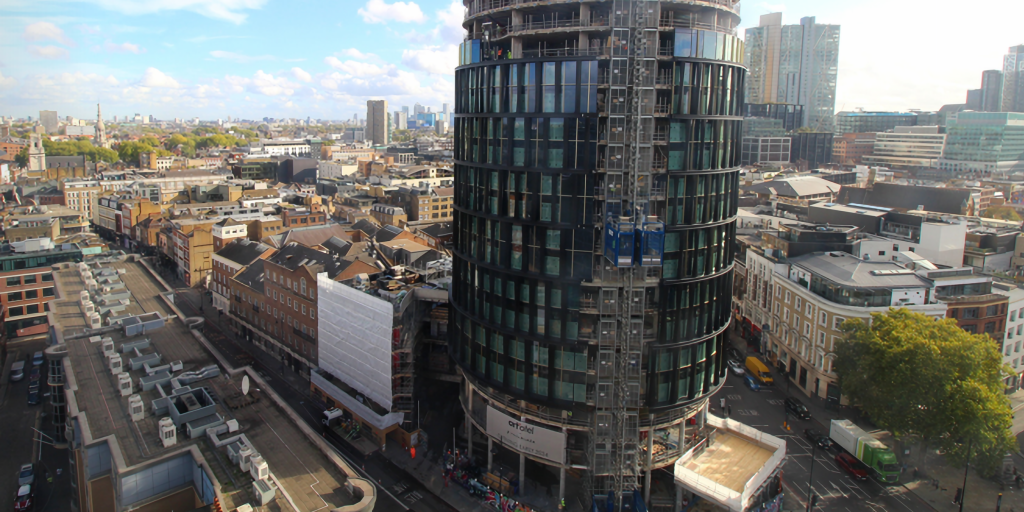 Pictured: Construction of art´otel London Hoxton.
International hospitality real estate company PPHE Hotel Group is working its way through a more than £200 million development pipeline.
The firm, which develops, owns and operates hotels and resorts, reported in its Q3 2022 trading update that all development works were progressing in line with plans.
London headway
PPHE is currently developing a pair of projects in London, UK. Works on art'otel London Battersea Power Station, which will be operated by the group under a management agreement through its hospitality platform, are nearing completion. The 164-key hotel is set around the historic Grade II listed Battersea Power Station and will feature a number of show-stopping skyline floors with panoramic views leading up to a roof garden.
For the same brand, art´otel London Hoxton is scheduled for completion in the first half of 2024. The 27 floor-build consists of 343 guestrooms and suites alongside five floors of office space. The top floors will offer a lounge, bar, gym and destination restaurant.
European progress
Across Europe, the group also has a project in the Italian capital, artotel Rome which is due to open in the second half of 2023. This is a conversion of the former Londra & Cargill Hotel and will result in a 101-key site.
Furthermore, PPHE has two developments on the slate in the Croatian capital city, Zagreb. The 150-room art'otel Zagreb is slated to complete in Q2 2023, while an as-yet unbranded site on the municipality's Amruseva Street is converting an iconic building into a 115-key five-star hotel with meeting rooms, a wellness centre and a restaurant.
Exciting prospects
PPHE's president and CEO, Boris Ivesha, said of the group's latest results: "We are extremely pleased with our continued strong trading performance despite well-documented macroeconomic challenges, perfectly reflecting our successful rates-led growth strategy. Our Q3 performance is now at levels above those pre-pandemic.
"We have also continued to progress our development pipeline and remain excited about the prospects for our upcoming new hotel openings. While macroeconomic pressures continue to impact our industry, we remain confident about the group's ability to grow revenues and EBITDA through its rate-led strategy."
Pictured: The recent opening of Marriott International's new headquarters in Bethesda, Maryland. Marriott International is continuing to up its development rate, with a further 14,000 keys added during Q3 2022. The latest signings included approximately 8,700...
Photo of Hilton Worldwide headquarters in McLean, Virginia, USA, by Altercari on Wikimedia Commons. Hilton Worldwide has recorded modest pipeline growth, with a quarter on quarter increase of 30 projects. At the end of Q3 2022, the hotel group had more than 2,810...
Pictured: rendering of the forthcoming Park Hyatt Marrakech. US-headquartered Hyatt Hotels Corporation has upped its pipeline total for the first time this year. While in both Q1 and Q2 2022 the group's upcoming room count numbered 113,000 rooms, for Q3 this increased...
Pictured: Banyan Tree Higashiyama Kyoto. Banyan Tree Hotels & Resorts, the luxury wellness brand developed by Singapore-headquartered Banyan Tree Group, will further expand its Asian presence. The vast majority of the five star strand's upcoming sites will be in...
ABOUT THE CHAIN
PPHE Hotel Group owns, leases, develops, manages and franchises primarily full-service four-star, four-star deluxe and contemporary lifestyle hotels in major gateway cities and regional centres primarily in Europe.