Wyndham breaks ground on new extended stay brand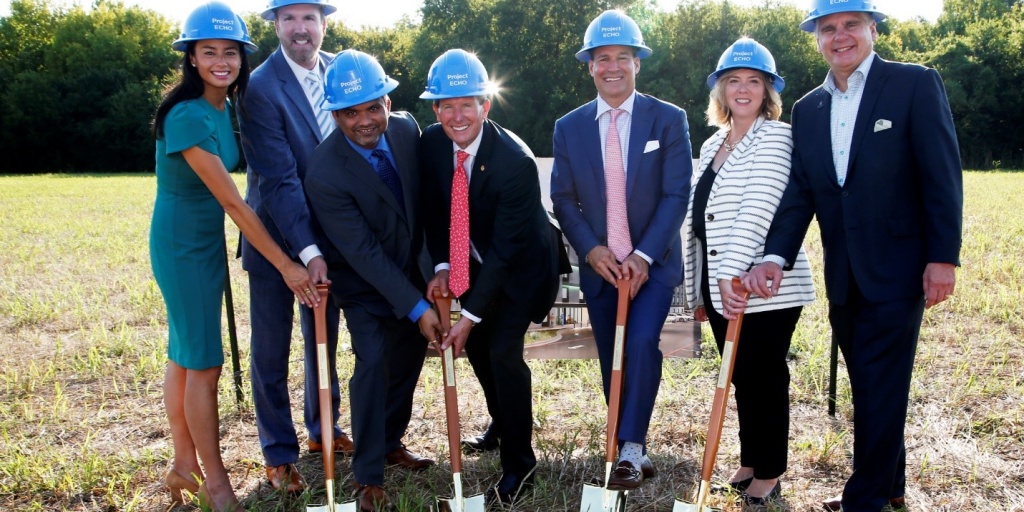 Imagery courtesy of Wyndham Hotels & Resorts.
Wyndham Hotels & Resorts has begun construction on a prototype site for its new 'Project Echo' extended stay brand.
The groundbreaking of the first property took place in Plano, Texas, USA, with completion expected in the second half of 2023. The building is owned by Gulf Coast Hotel Management.
Fresh template
The all new-construction brand, operating under the working title 'Project Echo' is seeing great momentum with 72 hotels in the development pipeline as of the end of the second quarter.
The purpose-built, 124-room prototype requires just under two acres of land. Coming in at just over 50,000 sq ft—nearly 74% of which is rentable—individual rooms average 300 sq ft. The rooms consist of single- and two-queen studio suites with kitchenettes as well as efficiently-designed public spaces—a lobby, fitness centre and guest laundry.
Milestone moment
Geoff Ballotti, president and CEO, Wyndham Hotels & Resorts, said: "This is a milestone moment for Wyndham, as we break ground on our first hotel under this innovative, extended-stay hotel brand. Demand for extended-stay accommodations continues to surge as interest continues to grow among both guests and developers. As the nation's leader in economy and midscale hotel accommodations, this is the ideal time to introduce a cost-friendly and all new-construction brand, starting with this important and growing Texas market."
Ian McClure, CEO of Gulf Coast Hotel Management, added: This new development will offer a modern, extended-stay product with all the conveniences of home for both leisure and business travellers visiting north Texas. We were attracted to Wyndham for this project due to their expertise, and how this new brand is custom-designed with the developer in mind."
Accor's Sofitel Hotels & Resorts brand is expanding in Shanghai with the agreement of a 293-key luxury urban resort, set to open in 2025. The hotel group is partnering with Shanghai Xinguang Technology Development Group on the development of Sofitel Shanghai South...
Langham Hospitality Group now owns and will manage a new luxury hotel and branded residences in downtown Seattle, USA, slated to open in 2026. The Langham, Seattle and The Langham Residences will be housed in a new 42-storey building rising up from the iconic façade...
Marriott International has signed an agreement with Bain Capital Credit and Omnam Group to bring its Edition Hotels brand to Lake Como, Italy. Owned and developed by Bain Capital and Omnam Group through a fund managed by Kryalos SGR, The Lake Como Edition is slated to...
Gaining our latest Project of the Week status is the luxury Waldorf Astoria brand's debut in Morocco. The Hilton Worldwide banner's new high end resort in Tangier is expected to open in 2025 in a prime location close to the north west coast of the country. Record...
ABOUT THE CHAIN
With more than 9,000 hotels around the world, Wyndham Hotels & Resorts has an extraordinary global footprint unlike any other.