Occhio – A holistic lighting experience at Hotel Misan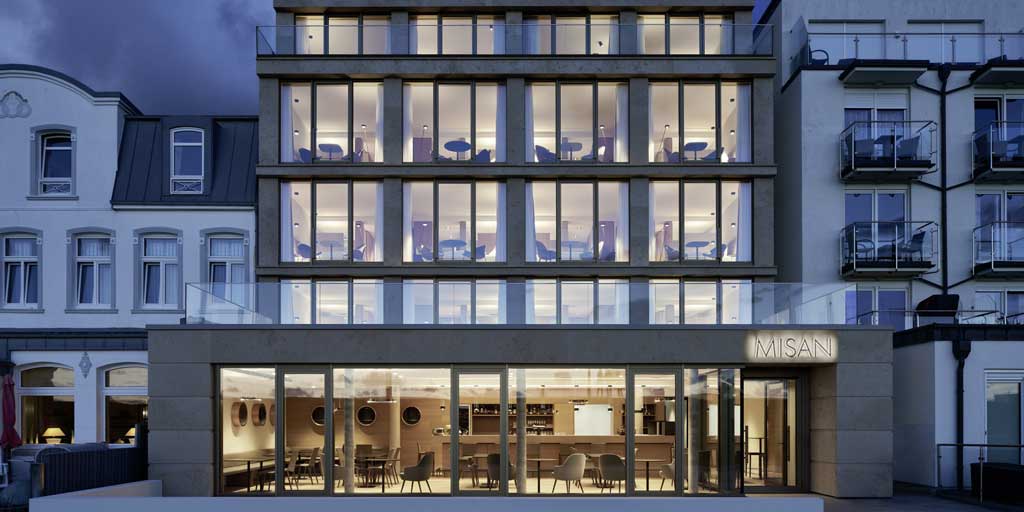 Safe, secure, familiar – the feeling of being at home. With light from Occhio you can bring rooms to life.
The recently opened hotel Misan is one of Occhios lighthouse projects located just a few steps from the coast of Norderney. In addition to its high-quality natural materials and individual interior design, the hotel also impresses with its perfectly coordinated lighting concept. The consistent quality of light and the exclusive design run like a red thread through all levels, flowing so harmoniously with each other.
Islands of calmness with a view
In the rooms, the lighting congenially takes up the fascinating play of the golden light in front of the window. As a brilliant design move, the Sento sospesos as well as the Sento lettura in matt black contrast with the leather covered bedheads and the light wood, creating a warm, inviting atmosphere with the light.
Arrive and feel good
A gentle wave also makes itself noticeable in the restaurant area: The different heights and diameters of the Mito sospesos catch the movement of the sea playfully. In the puristically designed restaurant area, they offer a beautiful eye catcher with their elegant, rose gold surface.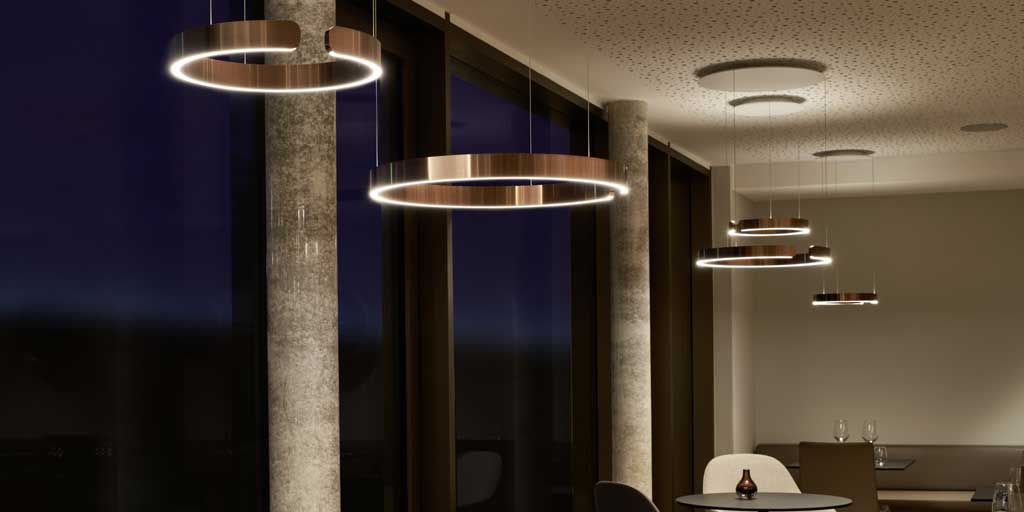 And outside the storm is raging
Minimalist design as well as islands of light by Sento sospesos above the tables and at the bar create an intimate and cozy mood in the restaurant and bar area in the evenings – especially when the North Sea is windswept in autumn and winter.
More information: https://www.occhio.de/de/hotel-misan
ABOUT THE SUPPLIER
Occhio stands for outstanding design, unique lighting quality and 'joy of use' at the highest level – and thus for a new culture of light.
Stephan Linderman
Crown International
The incorporation of black in the bathroom gives the opportunity to create a room that has the perfect blend between being dramatic yet elegant at the same time.