The new WET System e OUT System collections 2022
New atmospheres to enhance indoor damp environments and outdoor urban façades.
20 new graphics for the WET System 2022 collection, which revolves around two moodboards, SMALLVILLE vs GOTHAM: the meeting-contrast of two heros, Superman and Batman, manifestos of two different aesthetics.
On the one hand Smallville and the reassuring atmospheres of 1950s rural America – a tastefully reinterpreted heritage feel, in which warm colours prevail, featuring wood, red and yellow.
On the other, Gotham, a dystopian metropolis of the future laden with dark hues – a colder home, involving green and blue, paired with white, black and brown.
WET System, patented by Wall&decò, is the totally water-resistant wall covering dedicated to humid environments such as bathrooms, showers, gyms and spas.
WET System has excellent resistance to yellowing, impact, abrasion and household detergents. It also meets class B s1 d0 fire reaction standards.
It can be applied to concrete, plasterboard, civil plaster, PVC, glass or tile surfaces, enabling rapid renovation work.
View the full WET System collection 2022: https://bit.ly/3WutibC 
Six new graphics, in a cross-sectional scouting of walls and façades that engage with constructions, both historic and new, showcasing the dual expressive power of OUT System, enhancing the intrinsic beauty of buildings while also giving them a new lease of life through true aesthetic requalification.
OUT System is the innovative outdoor wallpaper that is resistant to rain, yellowing and has anti-smog properties, with a maximum thickness of 1 mm.  It can be applied to concrete walls, cement plaster, plasterboard for exteriors and with thermal insulation. It comes with a 5 year colour fading warranty and a 10 year adhesion strength warranty and it is compliant with class B s1 d0 fire reaction standards. The substrate is suitable for external facades, patios and terraces, in both residential and contract applications.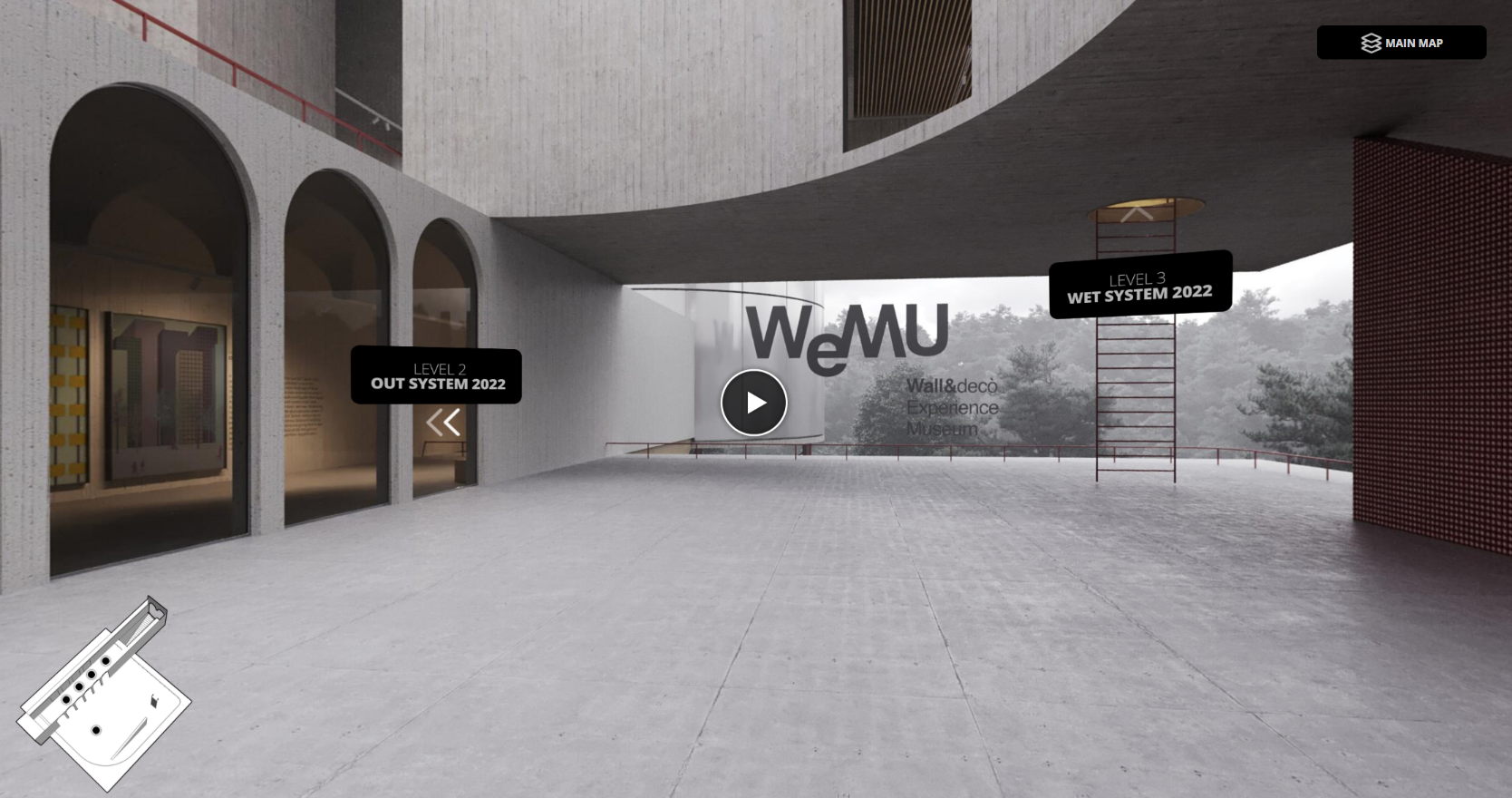 Both WET & OUT System collections can be discovered at 
WeMU – Wall&decò Experience Museum
: the designers' storytelling are in a museum path to be watched and listened to.