Nobu brings up 30th milestone with new Mexican project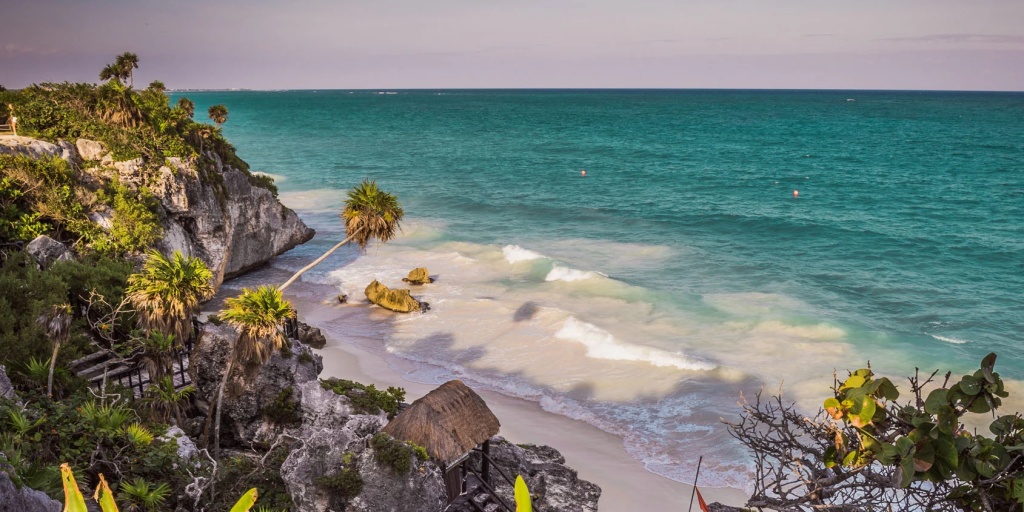 Nobu Hospitality is once again partnering with RCD Hotels to create a Nobu hotel, restaurant and residences, this time in the beach destination of Tulum, Mexico.
Nobu Hotel Tulum is set to open in Q1 2025.
Milestone site
The project marks the luxury brand's 30th hotel globally and the sixth hotel/fourth residential project between Nobu and RCD. The partnership also has openings in Punta Cana and Orlando in the pipeline.
The latest Riviera Maya site will feature 200 guestrooms and suites including 12 villas, a beachfront Nobu restaurant, expansive meeting space with outdoor venues for weddings and special events, a state-of-the-art fitness centre and spa, and 50 stylish beachside residences.
Shared vision
Nobu Hospitality CEO Trevor Horwell commented: "We are extremely proud to have achieved our 30th hotel milestone in just nine years and honoured to share the vision of our hotel owning partners and thankful for the passion of our Nobu colleagues around the world.
"Formidable partnerships at their heart need complete and mutual trust, alignment of values and a shared vision; through establishing strong and special relationships with key industry leaders and groups around the world our growth has been catapulted to 30 hotels.
"One of these groups, RCD Hotels, were born out of the same family values and spirit of entrepreneurship as Nobu Hospitality, and today RCD has grown into a hotel owning powerhouse including six Nobu Hotels Residences whilst maintaining their core values. It is a special privilege to be partnering with RCD again and on this exciting new project as the Nobu Hotel and Residences Tulum."
Multi-property footprint
Roberto Chapur, president of RCD Hotels, added: "It's incredible to celebrate major milestones and it's amazing to see the Nobu Hotels brand expand its multi-property footprint together with us in Mexico, the Caribbean, and the US. Congratulations to everyone who helped get us here and we are confident that our relationship will continue to thrive for years to come.
"With our growing portfolio of luxury hotels and resorts, RCD is grateful for the support of our partners and patrons throughout the years and we are here today because of you."
The 95-key Vivanta Aluva will be strategically located in Aluva, a comfortable driving distance from Kochi airport as well as leisure spots.  Gateway location Nearby Kochi is the financial, commercial and cultural capital of the state of Kerala. It ranks first in the...
The groundbreaking of the Bahrain Marina development in the country's capital, Manama, represents a milestone in an initiative to strengthen the Middle Eastern nation's real estate sector. Deluxe development Spearheaded by Bahrain Marina Development Company, the...
Originally announced in 2018, Amari Vientiane was put on hold during the pandemic period, but is now moving forward, with opening scheduled for Q3 2024. Developer swap The newbuild project has switched developers, having begun with Asia Investment, Development &...
Mayaliah Tulum Hotel & Residences - MGallery will house 45 bespoke hotel guest rooms and 95 branded private residences among tropical greenery, with the complex celebrating the millennia-old rhythm of local life. Tulum debut The distinctive boutique property is...