Livecookintable – The Baukasten – wish a festive season
Photo: Designed by BiZkettE1
2019 has been incredibly exciting for livecookintable. Jam-packed full of events, exciting projects spanning across four continents, new product developments and a shiny new showroom to top it off!
We welcomed some new first projects in Africa and new livecookintable partners across multiple regions in Europe, Asia and America! See you again in 2020, then with new collections in material and design!
The MEC2 office and showroom will be closed December 21st – January 5th, 2020 for our winter holiday, as we take time to rest, renew and enjoy the festive season together with family and friends. The 19th December will be the final day of shipping before the closure.
Visit livecookintable at Internorga Hamburg
13.03.-17.03.20: Internorga Hamburg
You need tickets?
Send an email to [email protected]
ABOUT THE SUPPLIER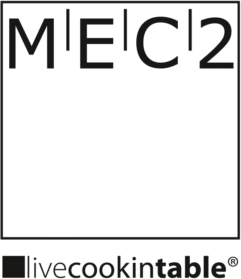 Livecookintable is a German company that produces premium live cooking stations for some of the most exclusive establishments worldwide.
SHARE THE NEWS
[tweetshareinline tweet="2019 has been incredibly exciting for #livecookintable. " username="tophotelnews"]
MORE NEWS
[wpspw_recent_post_slider design="design-20″ show_author="false" show_tags="false" show_comments="false" show_content="false" dots="false" slides_column="1″ autoplay_interval="3000″ speed="1500″ category="6″]