IHCL announces Kevadia pair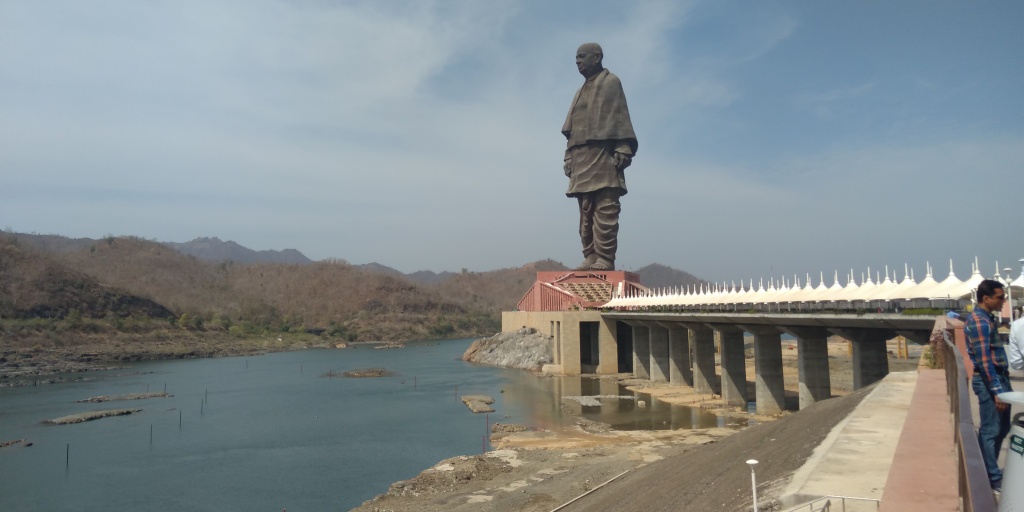 IHCL's two new Kevadia hotels will be located near the Statue of Unity. Image courtesy of Kavaiya Yashkumar from Pixabay.
Indian Hotels Company (IHCL) has revealed plans for two new hotels in close proximity to the famed Statue of Unity in Kevadia, within the western Indian state of Gujarat.
The greenfield project, in agreement with Sardar Sarovar Narmada Nigam Ltd (SSNNL), is slated to open in 2025.
Gujarat growth
The 125-room Vivanta and the 150-room Ginger hotels will offer a variety of dining and wellness facilities across both hotels. In addition, the Vivanta hotel will feature conference facilities to cater to business travellers.
With the addition of this complex, IHCL will have 19 hotels in the state of Gujarat, including six under development. This incorporates Vivanta Ahmedabad, a 176-room site opening by the end of this year.
Pioneering spirit
Puneet Chhatwal, MD and CEO, IHCL, said: "IHCL, with its pioneering spirit in developing destinations in India, is honoured to set foot in Kevadia.
"The Statue of Unity is a symbol of India's evolving experiential travel landscape in recent times. We are delighted to partner with SSNNL for this project."
Resulting from a management agreement with owner, Silver Mascot Limited, this forthcoming aparthotel will be Yotel's third property in London and seventh hotel in the UK. A flexible accommodation concept Yotel first introduced its aparthotel brand YotelPad in 2018 in...
This lifestyle hotel is being brought to life by Venue International with a design concept that reflects its historic location by Designist. Taking over a historic site Moxy Afrika Han is set to open in 2024 in the historical Afrika Han building of Beyoğlu in...
La Concha Resort was part of Marriott's Renaissance Hotels group for 15 years, but will now be joining the luxury Autograph Collection. Multi-million refresh The site will soon undergo a US$45 million renovation of 238 ocean front suites as well as new additions to...
Mondrian Riyadh Al Malga Hotel and Residences will be developed as part of the mixed-use Al Malga Urban Village and is set to open in 2026. Murabba proximity Located in the northern part of Riyadh, the Al Malga neighbourhood is at the entrance of the recently...
Error, group does not exist! Check your syntax! (ID: 3)