Hyatt creates joint venture to launch Japanese inn brand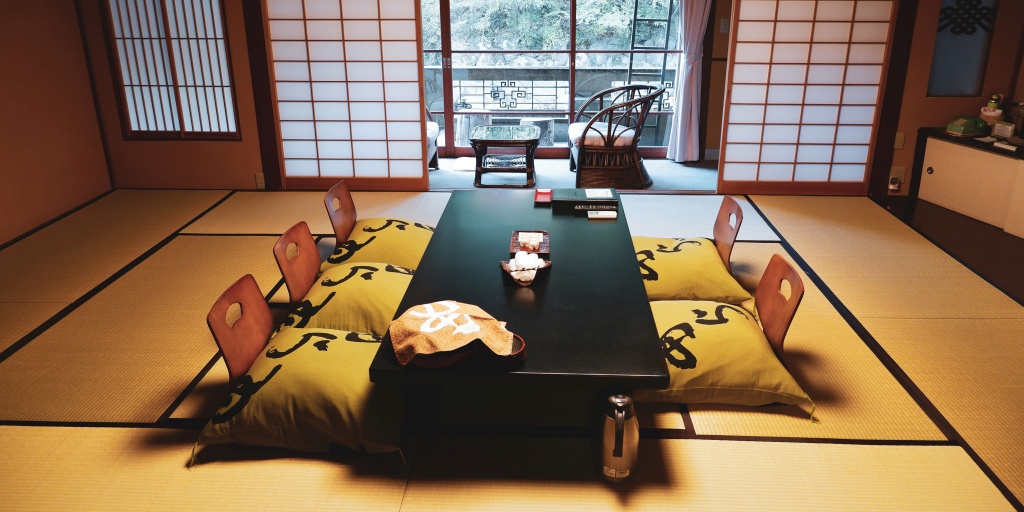 Imagery of traditional Japanese Ryokan by Susann Schuster on Unsplash.
Hyatt Hotels Corporation has teamed up with asset manager Kiraku Inc to unveil a new Japanese style hotel brand.
The strategic joint venture is launching Atona, a collection of modern-style hot spring ryokans (Japanese-style inn) in Japan, targeting global travellers.
Hyatt and Kiraku will each own 50% of the joint venture and will leverage the expertise and strengths of both parties to develop this new offering.
Onsen focus
The Atona brand is designed to express the charm of each Japanese region's architecture, design, cuisine, activities, and hospitality through the ryokan experience. Centred around the onsen (hot spring), the ryokans built by the joint venture will feature a modernised style that will serve as the base of each guest's journey in Japan.
Atona is a combination of two old Japanese words that mean 'me and you'. The brand experience intends to offer bespoke experiences and Japanese hospitality away from the bustle of everyday life.
2025 beginning
Kenya Hara, one of Japan's leading designers, has joined the project to serve as creative director for the brand. Development plans are currently underway to unveil the collection of Atona-branded ryokans beginning in 2025.
The joint venture is expected to expand ryokans under the Atona brand in regional areas of Japan. Hyatt and Kiraku stated that the brand will be managed independently by a team of experienced hospitality experts who understand both Japanese culture and international hotel standards.
Japanese discovery
Kou Sundberg, founder and CEO of Kiraku, said: "Kiraku's collaboration with Hyatt presents an exciting opportunity to discover and share the unique charms of Japan from a global perspective, Having roots in both Japan and the United States, I have always been interested in the diverse cultures and landscapes that can be found across Japan, and at Kiraku, we have focused on creating businesses that share these treasures with the world.
"Through the building of hot spring ryokans under the Atona brand across the country, we hope these ryokans will provide guests, both local and from abroad, a special place to experience the still unseen wonders of Japan, while also positively impacting local economies."
Personalised experience
Sam Sakamura, Hyatt's vice president Japan and Micronesia, added: "We are thrilled to announce this new hot spring ryokan brand, Atona, through our joint venture with Kiraku, that will showcase Japan's many attractions and unique experiences to our guests and support the revitalisation of the local economy,
"We believe that the five essential elements for inbound tourism are food, culture, history, safety, and transportation infrastructure, and as a highly sought-after tourist destination, Japan exceeds in each of these categories. Through our strong collaboration with Kiraku on the Atona brand, the joint venture will build on the unique, personalised experience of traditional Japanese ryokans, which have been loved by locals for centuries, and make them accessible to inbound travellers, many of whom have never experienced staying in a ryokan before."
The mutually exclusive partnership aims to pioneer amazing experiences in exotic destinations across the southeast Asian nation. Quintet minimum To be rolled out across several phases with a development target of more than five new resorts, the first phase consists of...
The new VICI-Canyon Ranch Growth Partnership is a multi-faceted investment partnership to support the growth of Canyon Ranch. Enhancing existing destinations VICI committed to an up to US$150 million preferred equity investment into the controlling entity of Canyon...
The hotel fund's first acquisition is the newly-opened Emerald Zanzibar Resort & Spa, which, after a transition period, will be operated by TUI Hotels & Resorts from the beginning of 2024. Expansion momentum TUI is increasingly focusing on profitable growth...
A gleaming new addition to the city's skyline, Lotte Hotel Seattle is an artistic expression inside and out. Cosmopolitan-cool guest rooms call to mind an artist's residence, and public spaces reference Seattle's wooded coastal landscape with textiles and blond wood...