Face out – a façade makeover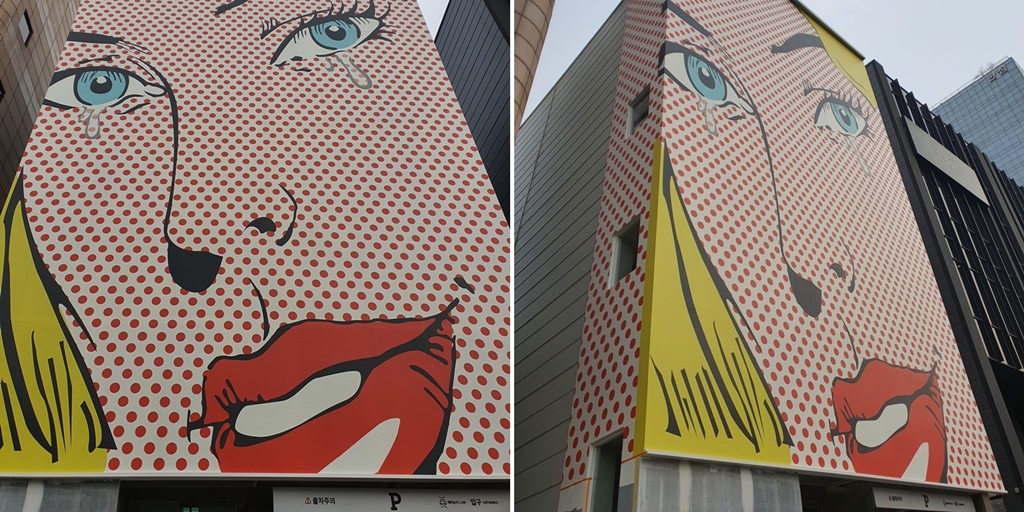 OUT System, design on demand chosen for a building façade in Seoul.
A 20 meters high façade covered with wallpaper. In Seoul, a face is discovered among the hyper modern buildings of the Korean capital.
OUT System – Wall&decò's innovative outdoor wallpaper resistant to rain, yellowing and with anti-smog properties – is developed in a completely custom-made graphic with clearly pop connotations, in this project in Seoul.
The wall decoration becomes a fully-fledged architectural element for an original aesthetic redefinition of outdoor spaces, according to the designer's requirements.
OUT System collection presents a complete fusion between architectural lines and material surfaces of contemporary inspiration: the façade reinvents itself though perspective games, structural material effects , lines that converge and create new volumes and surfaces.
In addition, Wall&decò offers Wall&decò Studio: a service for professionals who look for wall solutions tailored to their exigencies. A customization that extends on several layers, from the adaptation of colors and sizes to the modification of the graphics in the collections, up to the creation – like in this project- of totally new designs, in an atmosphere of continuous contamination between creative and design, art and innovation.