Tribù challenged Yabu Pushelberg to design the most comfortable sofa possible for the outdoors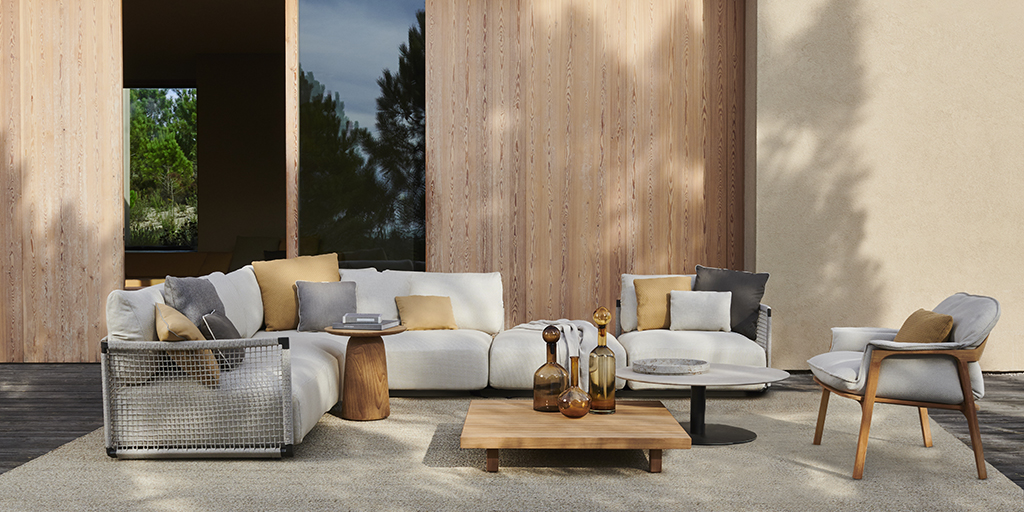 Nodi Sofa by Yabu Pushelberg for Tribù
Tribù challenged Yabu Pushelberg to design the most comfortable sofa possible for the outdoors. The modular Nodi sofa combines an open weave with a gracefully arched frame that cradles cushions with an extra-soft outdoor filling. This is outdoor comfort at its best.
With the pandemic shaking the foundations of the hospitality sector, one thing is certain, the outdoor space will become more and more important. The harmony and wellbeing that the relationship between man and nature produces has always been part of the design philosophy of Tribù. Comfort is key in all this and therefore Tribù gave Canadian design firm Yabu Pushelberg a challenging mission: to create the most comfortable sofa for the outdoors, the NODI SOFA.
Subtle design
The Nodi sofa has a strong personality, yet sits easily in any outdoor space without dominating it. The open weave in Canax, a mix of natural hemp and synthetic fibres, grants transparency and lightness to the collection. The subtle arc of the frame cradles the cushions in an elegant way and creates an interesting rhythm from whichever side you look at it.
"I think that now more than ever, people want calmness. I think that Nodi Sofa is appropriate for its time because it has an intrinsic beauty to it and it's extremely comfortable. It has a weightiness that doesn't feel heavy. There's an airiness to it that makes it breathe," said Glenn Pushelberg.
Innovative filling
What really sets the Nodi Sofa apart, is its innovative, new-generation filling that is set to change the world of synthetic foams used for outdoor cushion fillings. As a result of its unique molecular structure, the natural and recyclable polyester fibres maintain their bounce even after repeated compressions and quickly recover their airy volume. The padding of the seat cushions offers a feather and down feel for absolute relaxation.
As the cushion fillings have a cover in laminated, water-repellent polypropylene and the thread used to stitch the seams swells when getting wet, the cushions can be left outside – even during periods of rain – making them very suitable for the hospitality sector.
Modularity to the max
Besides the extraordinary comfort, the Nodi Sofa is also extremely modular. With three seating elements, four seat depths and two types of back cushions, you can create multiple configurations. From a formal three-seater, to casual daybeds or an XL corner sofa, the possibilities are endless with Nodi Sofa.
Tribù Pavilion daybeds standing out.
A contemporary boutique hotel on a wildly beautiful coastline is the setting for the sea-view spa and restaurant terraces furnished using Tribù's Mood and Tosca collections.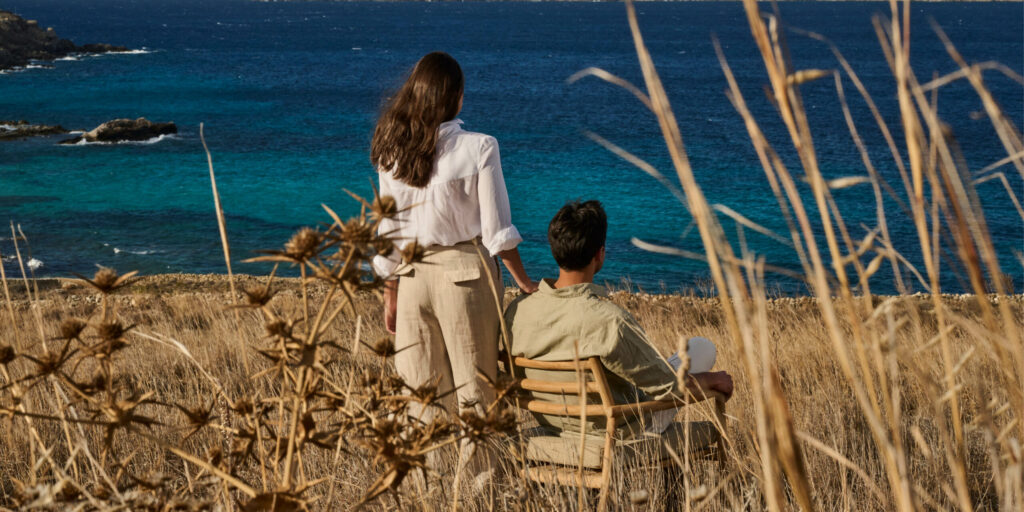 Upcoming season is all about leaning into authenticity and prioritising time well spent. According to Tribù, the most memorable moments are those spent together.
ABOUT THE SUPPLIER
Exclusive, high-end garden furniture is the playground of Belgium's Tribù. In the early '90s, Tribù was one of the pioneers of seeing the patio and garden as an extension of the house.
MORE NEWS
[wpspw_recent_post_slider design="design-20″ show_author="false" show_tags="false" show_comments="false" show_content="false" dots="false" slides_column="1″ autoplay_interval="3000″ speed="1500″ category="6″]