The real task in live cooking: Communication, Experience and Interaction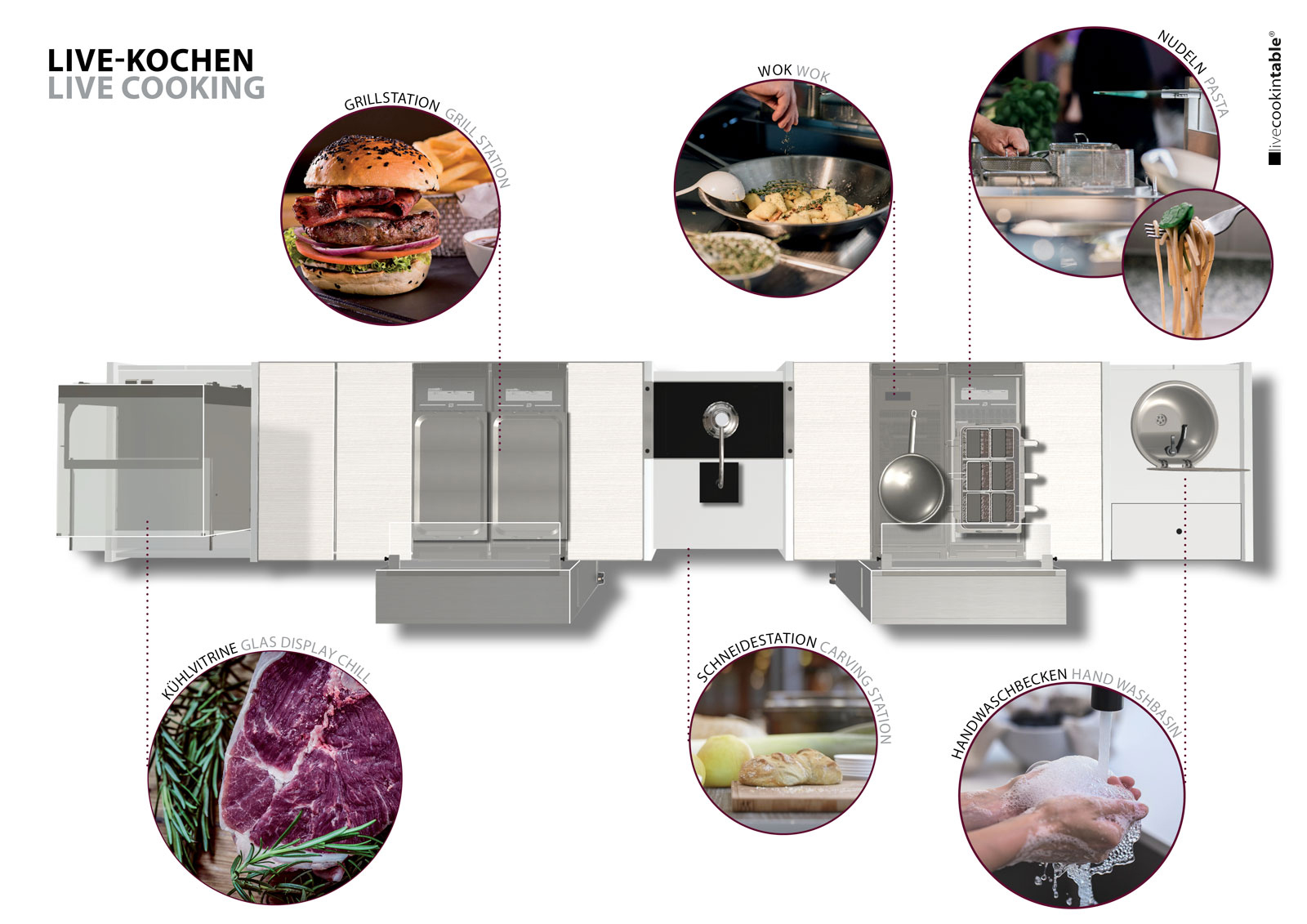 "Live cooking is much more than freshly cooked in front of the guests only. In fact, there is a lot to learn from the street kitchens of the world. Street food is all about attention, perception, taste and speed", says Norbert Fischbach, the owner of the livecookintable brand.
MEC2 as manufacturer of the livecookintable system provides the tools and prepares the stage for the chef being a star. Communication, experiences and interaction are the most important building blocks of an entertaining live cooking while mise-en-place logistic in Gastronorm combined with a functional cooking station is a simple "must have".
It is exactly what the livecookintable system offers, making it the No 1 among the providers. Especially with its full gastronorm compability, the newly combined cooling and heating solutions with a hot/ cold well, and ice-cream teppan and refrigerated displays for everything from sushi to cakes. The Lego-like building set guarantees a flexible change of all functions in daily operations and even in a permanent setup. The true USP results from the simplicity of the system, which allows for a fast exchange of surfaces and fronts even during operation. In the long run, this makes livecookintable a highly cost-effective investment.
13.03.-17.03.20: Internorga Hamburg
You need tickets?
Send an email to [email protected]
ABOUT THE SUPPLIER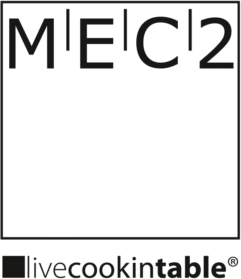 Livecookintable is a German company that produces premium live cooking stations for some of the most exclusive establishments worldwide.
SHARE THE NEWS
[tweetshareinline tweet="The #livecookintable system provides the #tools and prepares the stage for the #chef being a #star." username="tophotelnews"]
MORE NEWS
[wpspw_recent_post_slider design="design-20″ show_author="false" show_tags="false" show_comments="false" show_content="false" dots="false" slides_column="1″ autoplay_interval="3000″ speed="1500″ category="6″]