Save the date for Kaldewei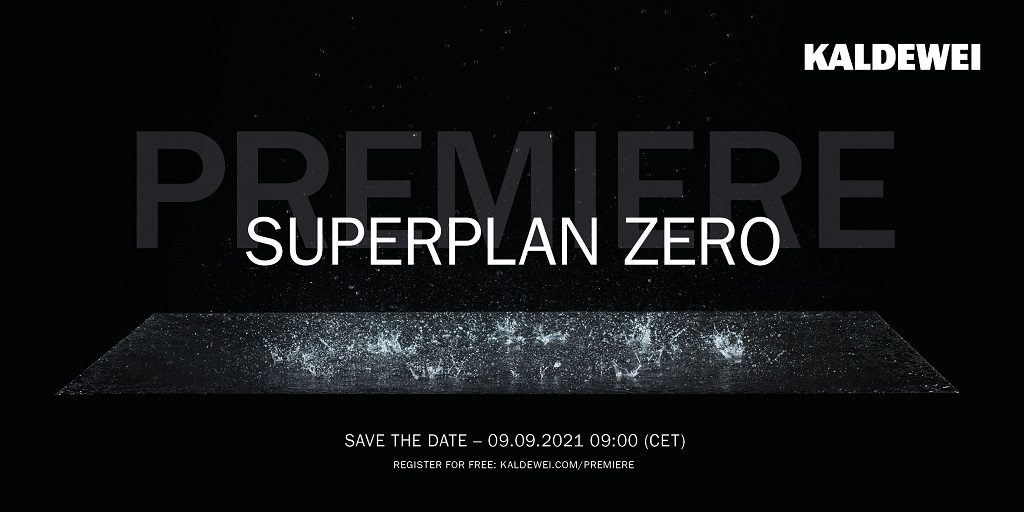 Save the date: Superplan Zero
With future product Superplan Zero, Kaldewei is bringing an absolute blockbuster into the bathroom. The German premium manufacturer is presenting a pioneering innovation created by designer Werner Aisslinger on 9 September 2021 at 9am exclusively on the Kaldewei YouTube channel.
New design, new precision, new manufacturing process, maximum elegance. The digital premiere event offers comprehensive insight into the development history and the entire design story of the elegant shower surface.
An exciting presentation, superbly cast with personalities from the world of design, product development, trade and management: Professor Dr Peter Zec, founder and CEO of Red Dot; product designer Werner Aisslinger from the Berlin studio Aisslinger; and the model and systems mechanic Sandra Hunke; as well as managing director sales Roberto Martinez and sales director Alexander Muster from Kaldewei. Moderator Andrea Thilo will guide you through the 20-minute premiere.
A highlight: at the launch event, Kaldewei is presenting the first impressions from the photographic staging of the Superplan Zero by Bryan Adams, with whom Kaldewei has worked for the second time.
If you do not want to miss this exciting event, you can register online at www.kaldewei.com/premiere or join live on 9 September 2021 at 9am on the Kaldewei YouTube channel. Every participation in the Superplan Zero premiere supports the WWF marine protection programme Ghost Nets. Kaldewei will donate €10 to the WWF initiative for each participant.
More information: www.kaldewei.com