Real estate and investor firms partner to target European hotel development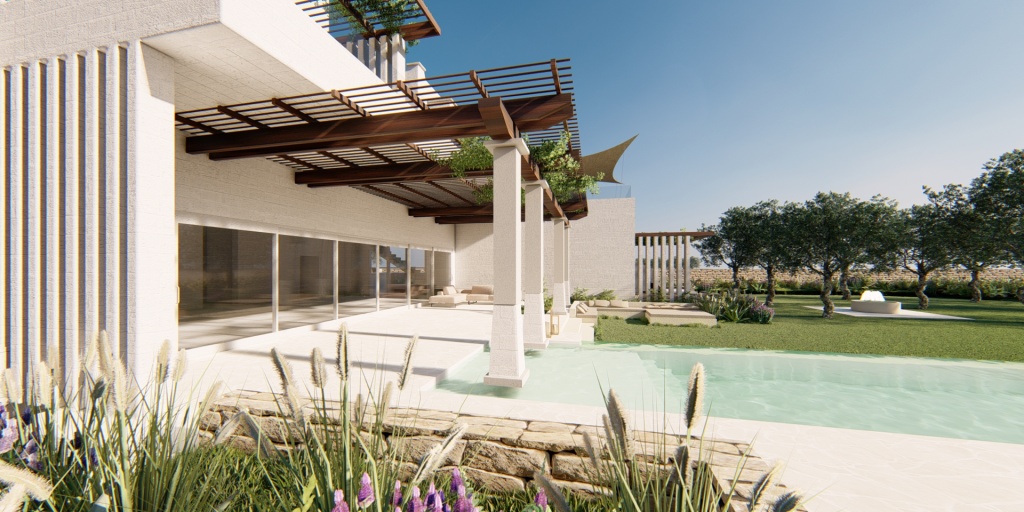 Pictured: Four Seasons Puglia. Imagery courtesy of Omnam Group.
Real estate specialist Omnam Group and investor Mohari Hospitality have formed a strategic partnership targeted to increase the scale and scope of their developments in lifestyle and luxury hospitality, food and beverage outlets and leisure offering throughout Europe.
The Omnam-Mohari partnership has already begun in earnest, with new project announcements forthcoming in autumn 2022.
European expansion
UK-headquartered Omnam was founded in 2011 and aims to create hotels married to their time and place, prioritising restoration, sustainability and community benefit.
Its current pipeline across Europe includes Four Seasons Puglia, bringing 150 rooms online in 2025; a 76-room site, Baccarat Hotel Florence, arriving in Q1 2024; and Kimpton Post, adding 238 keys in Rotterdam in Q2 2025.
Natural extension
Omnam CEO David Zisser said: "We are proud to have joined forces with Mohari Hospitality. Omnam will continue to create dynamic experiences that celebrate their destinations, whilst remaining committed to conserving and honouring our environment. In a culture detoxing from the Instagramification of every moment — we're creating space for the delight in between the big moments.
"This announcement is a natural extension of our robust existing capital collaborations, which have laid the foundation for our cohesive and thoughtful developments to date. We remain committed to our long-standing capital partners, who have trusted our ability to deliver exceptional projects and financial returns, and with whom we look forward to continuing our journey."
Zisser added: "The combination of Mohari's capital capabilities and leadership team, under the direction of Mark Scheinberg and J. Allen Smith, is first class, and will allow us to grow as we always have – with full attention to detail and our eyes turned to the future of the industry. With this announcement, we also take this opportunity to welcome J. Allen Smith, Mohari's managing partner and former president and CEO, Four Seasons Hotels and Resorts, to Omnam's board of directors. "
Combined capabilities
J. Allen Smith himself commented: "We are excited to partner with David and the Omnam team, who have demonstrated a unique ability to identify and develop exceptional properties in some of the most sought after markets in Europe. The combined capabilities of our two firms creates a platform with tremendous growth potential."
Mohari is a global investment platform that focuses on the luxury hospitality sector. Its portfolio includes Peninsula Papagayo (Four Seasons, Andaz), 1 Hotel Toronto, Centro Canalejas Madrid (Four Seasons), Riviera Dining Group (Mila Miami) and the Ritz Carlton Yacht Collection.
The group is repositioning the resort in the Tanzanian province with a view to operating it as The Mora Zanzibar from spring 2024 onwards. Experiential brand The new brand name 'Mora' is derived from the Latin word for 'pause' and will offer laid-back, contemporary...
The new venture aims to leverage the expertise of JMA's more than 35 years of experience in investment and development of unique properties throughout the United States and Mohari's significant experience as an investor across the hospitality sector. Work culmination...
As part of IHG's luxury and lifestyle portfolio, InterContinental's transformative journey is driven by the line's long held belief that travel can expand minds and connect cultures, enhanced by cutting-edge technology and innovative design. Holistic evolution The...
The launched line is called Shebara, and it will manage a spectacular overwater resort located on Sheybarah Island in Al Wajh Lagoon. Overwater orbs Shebara will open in summer 2024 and is the first resort to be owned and operated by RSG at The Red Sea destination. ...