Real estate and investor firms partner to target European hotel development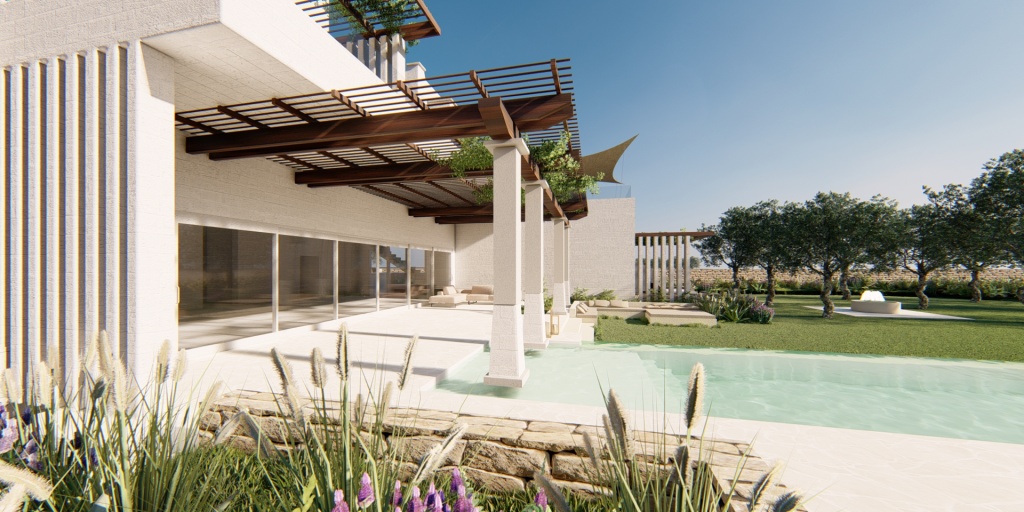 Pictured: Four Seasons Puglia. Imagery courtesy of Omnam Group.
Real estate specialist Omnam Group and investor Mohari Hospitality have formed a strategic partnership targeted to increase the scale and scope of their developments in lifestyle and luxury hospitality, food and beverage outlets and leisure offering throughout Europe.
The Omnam-Mohari partnership has already begun in earnest, with new project announcements forthcoming in autumn 2022.
European expansion
UK-headquartered Omnam was founded in 2011 and aims to create hotels married to their time and place, prioritising restoration, sustainability and community benefit.
Its current pipeline across Europe includes Four Seasons Puglia, bringing 150 rooms online in 2025; a 76-room site, Baccarat Hotel Florence, arriving in Q1 2024; and Kimpton Post, adding 238 keys in Rotterdam in Q2 2025.
Natural extension
Omnam CEO David Zisser said: "We are proud to have joined forces with Mohari Hospitality. Omnam will continue to create dynamic experiences that celebrate their destinations, whilst remaining committed to conserving and honouring our environment. In a culture detoxing from the Instagramification of every moment — we're creating space for the delight in between the big moments.
"This announcement is a natural extension of our robust existing capital collaborations, which have laid the foundation for our cohesive and thoughtful developments to date. We remain committed to our long-standing capital partners, who have trusted our ability to deliver exceptional projects and financial returns, and with whom we look forward to continuing our journey."
Zisser added: "The combination of Mohari's capital capabilities and leadership team, under the direction of Mark Scheinberg and J. Allen Smith, is first class, and will allow us to grow as we always have – with full attention to detail and our eyes turned to the future of the industry. With this announcement, we also take this opportunity to welcome J. Allen Smith, Mohari's managing partner and former president and CEO, Four Seasons Hotels and Resorts, to Omnam's board of directors. "
Combined capabilities
J. Allen Smith himself commented: "We are excited to partner with David and the Omnam team, who have demonstrated a unique ability to identify and develop exceptional properties in some of the most sought after markets in Europe. The combined capabilities of our two firms creates a platform with tremendous growth potential."
Mohari is a global investment platform that focuses on the luxury hospitality sector. Its portfolio includes Peninsula Papagayo (Four Seasons, Andaz), 1 Hotel Toronto, Centro Canalejas Madrid (Four Seasons), Riviera Dining Group (Mila Miami) and the Ritz Carlton Yacht Collection.
Dutch boutique hotel firm Eden Hotels has revealed capital investment plans and created a new parent corporate company, Zien Group. The new group will be the home of the hotel chain and all future brands and businesses. Opportunities and refurbishments Current Eden...
Radisson Hotel Group continues to plan big for its African expansion, underlining that it is looking at further opportunities on the continent. This year in Africa the group has surpassed its half-year growth target with new openings and market entries across both...
Pictured: The recently-opened Sonesta Hotel Cali in Colombia. Sonesta International Hotels Corporation has made several key moves to support future expansion in Latin America and the Caribbean. The US-headquartered group has renewed its ongoing master franchise...
Pictured: Vienna House by Wyndham Andel's Berlin, Germany. Wyndham Hotels & Resorts has acquired Austrian hotel brand Vienna House for €44 million. The deal adds an upscale and midscale portfolio of approximately 40 hotels and more than 6,000 rooms to the...