Radisson reaffirms African development commitment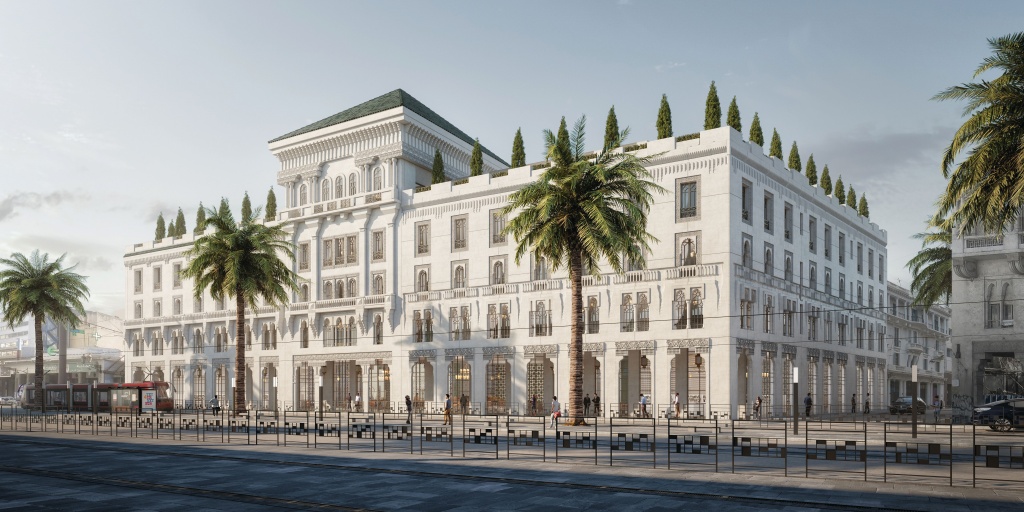 Radisson Hotel Group continues to plan big for its African expansion, underlining that it is looking at further opportunities on the continent.
This year in Africa the group has surpassed its half-year growth target with new openings and market entries across both business and leisure destinations.
Investor confidence
The group currently has 600 hotels in Europe, the Middle East, and Africa (EMEA), and Radisson is eyeing expansion into more cities worldwide.
Ramsay Rankoussi, vice president development, Africa and Turkey, revealed: "In the last 24 months, we have signed over 25 hotels and around 4,800 rooms in Africa, but we also opened more than 16 hotels and 2,500 rooms across the continent. This is a testimony to the confidence investors have in our brand but also demonstrates the quality of our pipeline and the relevance of our offerings.
"We will continue to look at new business opportunities in the region especially as we witness more room for growth into resort offerings. We also recognise that each region is different and we, therefore, plan our hotels around what makes each destination unique."
The TOPHOTELPROJECTS database shows that Radisson has at least 23 African hotel developments underway. This includes Emerald Grand Hotel & Spa, Radisson Collection in Lagos, Nigeria, delivering 250 rooms in Q1 2024; the 150-room Radisson Blu Hotel & Residence Douala in Cameroon arriving in Q1 2023; and Radisson Blu Beach Resort Sal on Santa Maria in the Cape Verde islands, adding a further 240 keys to the group's portfolio in Q4 2023.
Brand recognition
The group is opening up opportunities for travellers to explore new places through the new phase in its development strategy, which is underpinned by a business model and clear brand architecture that is aimed at continuing to drive the growth momentum.
Rankoussi emphasised: "Global destinations represent not only a growth priority but also a source market to various regions. Europe is a key market to Africa including Egypt and having transformed our operating network in key gateway European cities, we are witnessing more and more brand recognition and loyalty from travellers when choosing to stay at our hotels.
"When travellers make the decision to experience a new country or city from a trusted 'home base' – having different options from which to choose can be the deciding factor in converting consideration to action. Which is why we have focused so much of our attention on creating a diverse portfolio of accommodation offerings across the African continent from city hotels to resorts. We have spent the last few years reinforcing our brand image by establishing best in class hotels in various locations but also by becoming market leader in terms of performance and guest satisfaction."
More than hotels
In addition to being founded on people-centric principles, the Radisson Hotel Group is passionate about making a difference in each of its hotels' communities and environments.
"Every hotel in the group goes to great lengths to provide learning support and employment for its local communities, conducting business in an ethical manner and operating responsibly towards its locals and environment – from opportunity creation, to eco-sustainable practices," said Rankoussi.
"It's about living up to the 'Yes I Can!' mantra threaded into every aspect of the Radisson Hotel Group's make-up – from saying 'yes I can' grow earth sustainability support, to 'yes I can' create the most unforgettable experiences for each and every guest, to 'yes I can expand the business and create a hotel group that is as diverse as the communities in which we operate."
Dutch boutique hotel firm Eden Hotels has revealed capital investment plans and created a new parent corporate company, Zien Group. The new group will be the home of the hotel chain and all future brands and businesses. Opportunities and refurbishments Current Eden...
Pictured: The recently-opened Sonesta Hotel Cali in Colombia. Sonesta International Hotels Corporation has made several key moves to support future expansion in Latin America and the Caribbean. The US-headquartered group has renewed its ongoing master franchise...
Pictured: Vienna House by Wyndham Andel's Berlin, Germany. Wyndham Hotels & Resorts has acquired Austrian hotel brand Vienna House for €44 million. The deal adds an upscale and midscale portfolio of approximately 40 hotels and more than 6,000 rooms to the...
Ready to welcome family travellers with newly opened character themed rooms. Baby rooms and poolside club rooms targeting families with children. LOTTE HOTEL GUAM opened its first ever character themed room in collaboration with 'Bread Barbershop'. Operated by South...