Lotte Hotels & Resorts named Five-Star in Forbes Travel Guide's 2022 Star Awards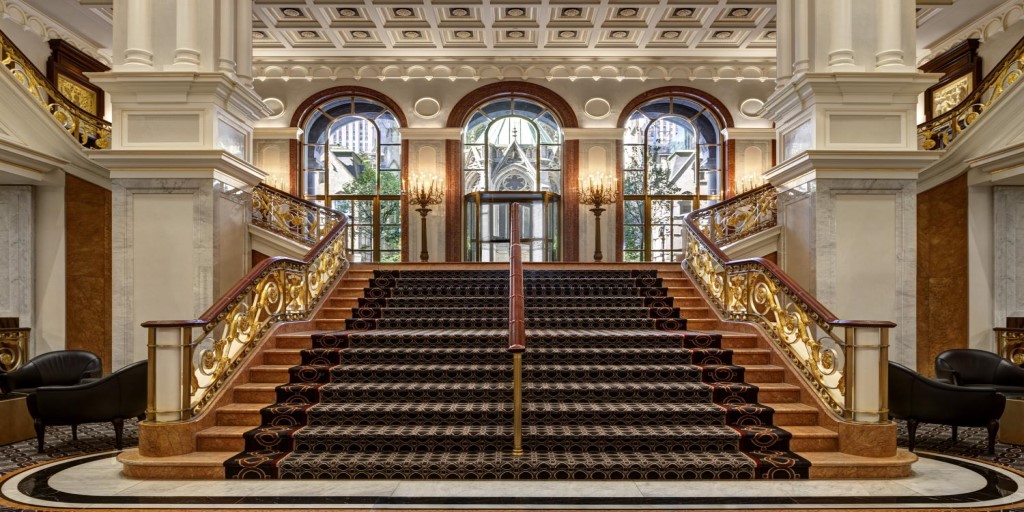 LOTTE NEW YORK PALACE's prominence continues to augment since LOTTE HOTELS & RESORTS' acquisition in 2015. LOTTE HOTEL ST. PETERSBURG honoured as Forbes Travel Guide Five-Star hotel for 3rd consecutive year
 Forbes Travel Guide announced the result of its 2022 Star Awards with LOTTE NEW YORK PALACE and LOTTE HOTEL ST. PETERSBURG as Five-Star hotels. Total six properties of LOTTE were brought to the list, making LOTTE HOTELS & RESORTS to have the largest number of Forbes Travel Guide rated hotels among Korean hotel brands.
Established in 1958, Forbes Travel Guide is the only global rating system for luxury hotels, restaurants and spas. Anonymous professional inspectors evaluate based on up to 900 objective standards, with an emphasis on exceptional service, to help discerning travelers select the world's best luxury experiences. Hotels are rated as Five-Star, Four-Star, and Recommended.
The hotels' historic facilities from the 19th Century and Korean hospitality services were highly evaluated for this year. First, The Towers at LOTTE NEW YORK PALACE was rated as Five-Star hotels along with global luxury hotels in the city such as The Ritz Carlton, Mandarin Oriental, and St. Regis. With over 140 years history, LOTTE NEW YORK PALACE in Midtown Manhattan continues to stake its claim as the city's most iconic hotel. Its Dom Pérignon collaborated Champagne Suite, private membership bar 'Rarities', America's first and the only location for the British luxury 'ILA spa' and more continue to serve as both a landmark and a luxury retreat to inherit the heritage.
Being its 3rd consecutive year as Five-Star hotel, LOTTE HOTEL ST. PETERSBURG was originally built as a mansion in 1851. With over 170 years history, the hotel presents 12 types of rooms including the deluxe room with story height of 3.5 metre and the heavenly room with mansard roof for sky view. St. Petersburg's first premium Japanese restaurant 'MEGUmi', 'L TERRASA' the rooftop bar overlooking Saint Isaac's Cathedral – one of the most beloved tourist spots in the world, and Bali-style relaxation spa 'Mandara' are also offered.
Meanwhile, SIGNIEL SEOUL, LOTTE HOTEL SEATTLE and LOTTE HOTEL MOSCOW were rated as Four-Star hotels respectively, and LOTTE HOTEL SEOUL as recommended.
The group is repositioning the resort in the Tanzanian province with a view to operating it as The Mora Zanzibar from spring 2024 onwards. Experiential brand The new brand name 'Mora' is derived from the Latin word for 'pause' and will offer laid-back, contemporary...
The new venture aims to leverage the expertise of JMA's more than 35 years of experience in investment and development of unique properties throughout the United States and Mohari's significant experience as an investor across the hospitality sector. Work culmination...
As part of IHG's luxury and lifestyle portfolio, InterContinental's transformative journey is driven by the line's long held belief that travel can expand minds and connect cultures, enhanced by cutting-edge technology and innovative design. Holistic evolution The...
The launched line is called Shebara, and it will manage a spectacular overwater resort located on Sheybarah Island in Al Wajh Lagoon. Overwater orbs Shebara will open in summer 2024 and is the first resort to be owned and operated by RSG at The Red Sea destination. ...