Find a uniform solution that's designed to last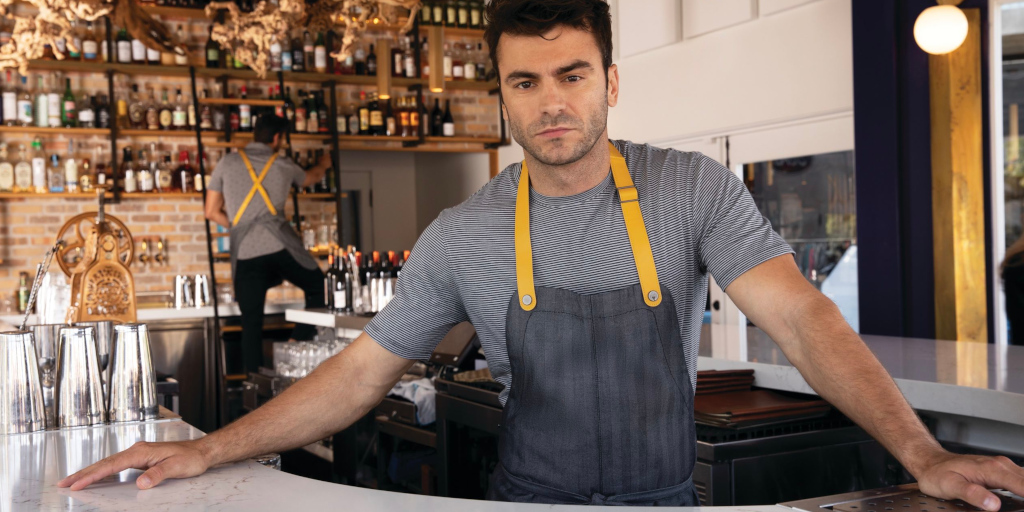 As the hospitality industry firmly opens its doors to an exciting year filled with lots of opportunity, now is the time to incorporate elements that are made to last – starting with your hotel uniform.
From creatively styling your front-of-house team with beautiful pieces your guests will admire to boldly dressing your busy kitchen with the very best in culinary style. Get to know the ultimate uniform stylists.
At the forefront of culinary and hospitality apparel, Chef Works is one of the industry leaders in the design, development and management of hospitality uniform programmes across the globe. Proudly dressing all hospitality professionals from the kitchen to front-of-house and everything in between.
Continuity, quality and wearability
With a strong passion to create the most innovative hospitality uniform, Chef Works offer brands across the world a beautiful collection that not only pushes the boundaries of culinary style, but equally as important, ensures quality and wearability remains at the heart of their offering.
Uniform is not about fast fashion, it's about using carefully selected fabrics and materials that will support its wearer on their culinary journey ahead. So with beautiful fabrics at the ready, what's your style?
Fusing durability and style
As your go-to uniform stylists, Chef Works have spent many years working closely with the best chefs across the world, listening and developing a bold, striking uniform collection to suit every style and budget too. Whether you're taking your first steps into the world of hospitality and seeking something clean and simple or looking for a more executive look and finish, Chef Works will ensure your uniform solution is creative, bold and designed to last.
Look after your guests in style with Chef Works UK and request an appointment to view the collection.
www.chefworks.co.uk
email: [email protected]
tel: +44 113 256 8677
social media: @chefworksukandireland