Dorelan sleep experience that helps promote hotels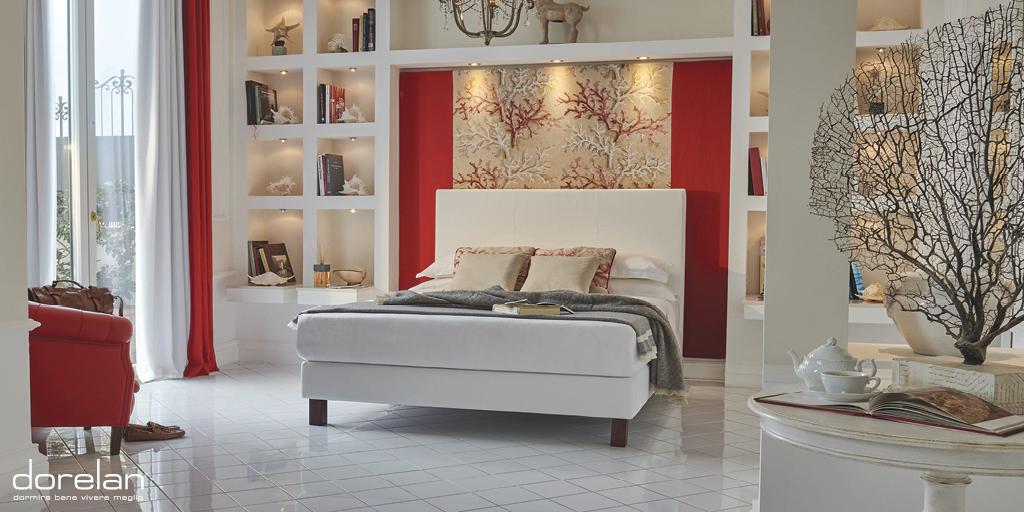 Dorelan: tailor-made bedding solutions.
The quality of sleep is an increasingly decisive factor when choosing a hotel.
Successfully communicating comfort and excellent room accessories and choice of suppliers, today more than ever, is an important competitive advantage for hotels.
Whether just for one night or a long stay, for holiday or business, customers increasingly perceive the difference between "sleeping" and "resting well" and Dorelan has made this its tenet.
The philosophy of good rest and the benefits of quality sleep have made their way into our culture and everyone at home has invested in making their bedrooms as comfortable and convenient as possible, each according to their own specific needs. And in hotels, guests hope to find that same comfort and more.
From this point of view, therefore, communicating the quality of their bed systems is more important than anything else for hotels. We never lose sight of the fact that the rooms are the heart of the hotel, the real product that a guest is buying.
The brand name chosen for the bed system used by a hotel is not only increasingly being mentioned in reviews but is also becoming one of the key search terms when choosing the ideal hotel. If suppliers are among the most recognised and sought-after, why not consider promoting yourself through them too?
Guest courtesies…that they'll remember 
A hotel's bed system is a veritable brand awareness investment for the facility, generating an added value that is appreciated and recognised by guests and potential customers. It can be difficult to find the right path and figure out how to help guests appreciate every detail and, at the same time, improve their hotel experience.
This is why Dorelan has created a collection of exclusive services and accessories, all designed to make sleeping in a hotel an experience to remember. The goal? To welcome you, to pamper you, to stay etched in your memory. 
Dorelan helps hoteliers enhance the value of the products used to make their rooms an exclusive, special space, through special attention that is sure to be appreciated by guests and positively amaze them.  
One of these? The Pillow Menu by Dorelan. Real storytelling that describes the characteristics of the pillows and the advantages of a good night's sleep. Translated into several languages, it can be customised to suit the needs of the hotel and the type of guests. A captivating read. 
For more info, take a look at https://www.dorelanhotel.com/en/ or write to us at [email protected]
Dorelan Export Dept.
B&T S.p.A.
Dorelan: tailor-made bedding solutions