Cheryl Williams appointed chief revenue officer for Preferred Hotels & Resorts
Preferred Hotels & Resorts has bolstered its global leadership team with the addition of Williams, who'll be responsible for driving the independent hotel brand's commercial efforts.
An industry professional with experience at the likes of Highgate Hotels and Starwood Hotels & Resorts Worldwide has accepted a key role in the US hospitality scene.
Dynamic leadership
As Preferred Hotels & Resorts' new chief revenue officer, Cheryl Williams will lead commercial efforts, working with departmental leaders to drive revenue across its expanding portfolio. The independent hotel brand's extensive footprint encompasses more than 700 hotels, resorts and residences across 80 countries.
She'll be based at the company's corporate headquarters in Newport Beach, California, and report to president Michelle Woodley.
Hospitality industry expertise
Williams has gained extensive experience over more than 20 years in the industry across various on-property and in-group executive roles. In this newly created post, she'll oversee and finetune sales, revenue optimisation, marketing, ecommerce, loyalty, distribution, events and customer relations teams, while ensuring global alignment.
"As we continue to embrace all the opportunities that industry changes have sparked, we are excited to welcome Cheryl to our global leadership team through this strategic new position designed with her commercial skillset in mind," said Woodley. "Cheryl has been a much-valued extension of the Preferred family as a hotel partner for several years, and her multidisciplinary expertise will strengthen our position and provide a fresh, solutions-focused approach to optimising business and routes to market for our hotels globally as they recover from recent setbacks."
Before joining Preferred Hotels & Resorts, Williams led integrated sales, marketing and revenue organisation for Highgate as regional vice president of sales and marketing in Hawaii. Prior to that, she held several positions for Starwood Hotels & Resorts Worldwide, including divisional director of leisure sales and distribution with a particular focus on development in Brazil, Russia, India and China; regional vice president of sales and marketing for Hawaii and Tahiti; and general manager of The Royal Hawaiian – a Luxury Collection Resort.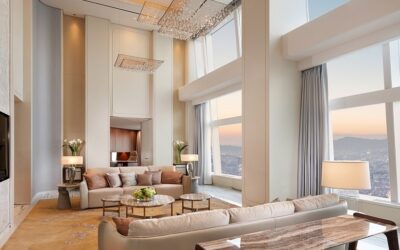 Lotte Hotels & Resorts' premier brand hotel, Signiel Seoul, was selected on its list of 'The Best Hotels in the World' for the first time among domestic hotels in an award hosted by global travel magazine Condé Nast Traveler on October 3 (local time). Condé Nast...