Airwall Air Purification: Ozone is a bacteria and virus killer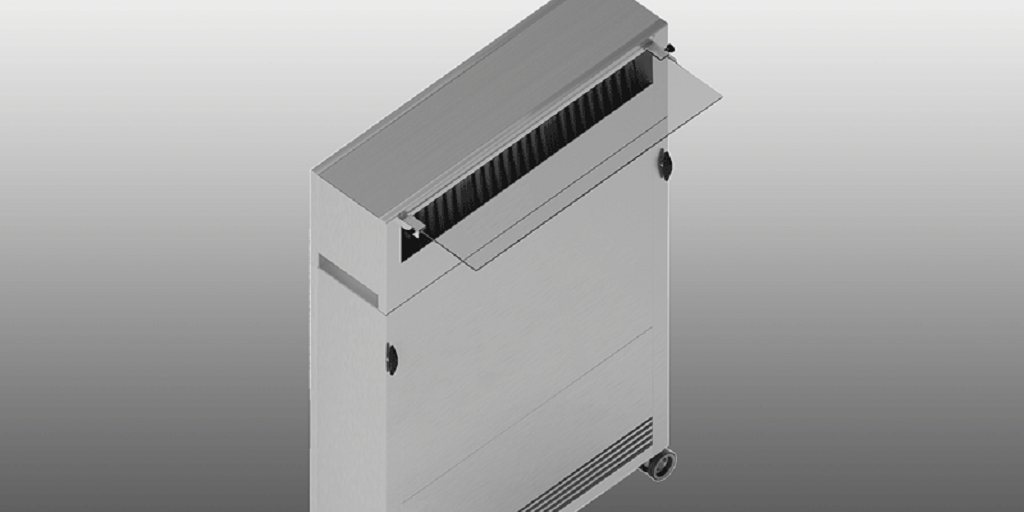 Airwall with uncompromising air cleaning of cooking odors and viruses
Be Safe! Hygienic Design:
Airwall with uncompromising air cleaning of cooking odors and viruses
The livecookintable Airwall by MEC2 has four filter levels to destroy all cooking smells and also reliably the microbiological loads of germs, bacteria and viruses in the room air. The Airwall is therefore suitable for general air cleaning in high-traffic areas such as restaurants, meeting rooms, conference areas and offices.
That's how the Airwall works:
2 pre-filter stages remove coarse particles, grease and condensate
Plasma, electrostatic voltage field: particles flowing through are positively charged. Highly reactive ozone is created from oxygen.
Ozone destroys odors and germs, bacteria and viruses in the air.
Ozone efficiently disinfects large amounts of air from microorganisms, including viruses
Approx. 1.100 m3 air/h
Aerosols are separated
Ozone decomposes odors and blue smoke. Particles in the activated carbon that have not yet been separated react with the remaining ozone. This cleans the activated carbon and significantly extend the service life.
The Ozone load in the room air is decreasing
Oxygen, carbon dioxide and air humidity are released into the environment as end products.
Active flame protection equipment