Five trendy curtain solutions in black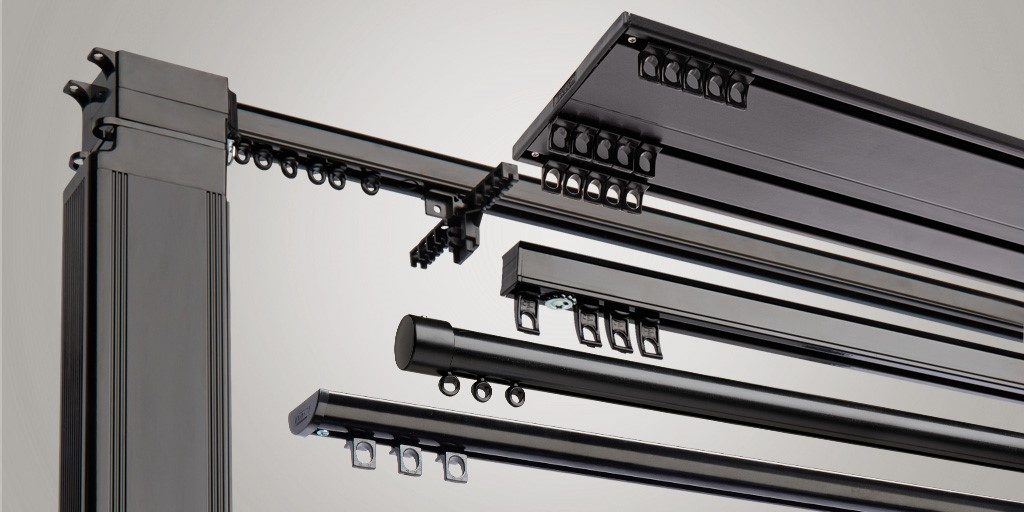 Forest Group curtain track systems in black
Forest Group makes sure hotels stay on the right side of the trendy track with its black range of curtain track systems.
Style, luxury, elegance, robustness. All are just a taste of what the colour black offers to interior designers around the globe. Plus, of course, its property of getting along perfectly with a seemingly unlimited palette of other colours.
By means of its curtain systems in black and equally as fashionable anthracite, Forest Group, manufacturer of worldwide distributed drapery hardware systems, makes sure hotels stay on the right side of the trendy track.
Even before Chanel presented its famous little black dress in 1926, black has been associated with style in its purest form. Its darkness adds character and a little bit of class to everything it is used in.
However, flexibility is also among its many strengths. Black is equally as luxurious and useful in industrial design as it is in virtually any other design style.
The hotel track
Hotel designers are rediscovering this value in their interior design. For drapery, they abundantly make use of Forest Group's manually controlled CS Track. This system is the common choice for hotels worldwide and is proudly nicknamed 'the hotel track'.
The designer DS series and decorative rod series are also available in black and anthracite. The same goes for Forest Group's motorised curtain track systems and multi channel tracks. The ideal choice for a complete renovation or redecoration of your hotel too.
Find out more about black track solutions at www.forestgroup.com.