Wood Couture Insights – your bespoke furniture and its life after production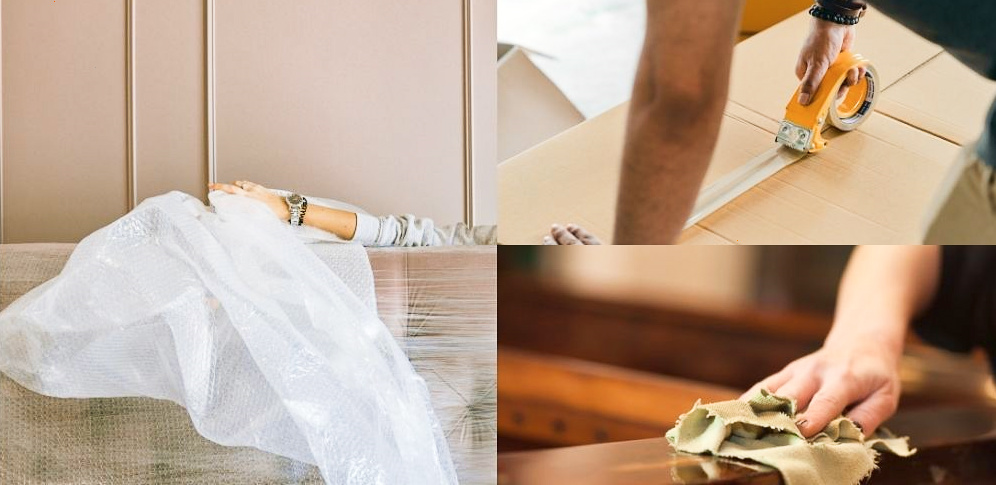 Bespoke Furniture Care after Production
There is more to bespoke furniture besides the intricacies of its manufacture. Find out from Wood Couture what to look out for once production is over and how to take your hotel project's FF&E supply from there.
Visualize this. There is a new hotel project in the works and it is finally coming to life after months and months of planning, budgeting and development. The final touches include the arrival of the furniture and accessories, and that is an exciting moment. You have relied on and trusted your suppliers to make the interior designers vision come to life. But once all is approved and produced, what happens after that? Usually, a manufacturer's obligations end once production ends and they have little to no control over your new items passed this point. Or do they?… should they?
Shipping
Shipping seems pretty straightforward, getting things from point A to point B, simple! Well not necessarily so. You still have to be quite aware and familiar of what your agreed shipping terms mean. Until what point does your supplier hold accountability for the well-being of your items? And when does that responsibility pass on to you completely? Your items can go through air, land or sea or even all three, so a lot can happen in transit especially with large cargo that travels for longer than a day. If during this time the items get damaged or lost, all parties must be clear as to who is accountable to remedy or replace the goods. If the terms dictate that the goods are the manufacturer's obligation until the goods reach their destination, do you know whether they are protected by insurance or that they offer you guarantees that you can rely on? On the other hand, if the responsibility falls on you at the point of shipping, then you must equip yourself for the possibility, whether by insurance or a reserve fund. Being informed of terms and contractual responsibilities while your goods are in transit helps you know what to look for, what to ask your supplier in order to manage shipping risks better.
Packaging
Even if the shipment is not managed by your furniture supplier and that their duties end at the point of shipping, be informed of what they do to ensure that the items are in a condition for the best arrival possible. The quality of packaging can make all the difference of preserving the quality of all the materials composing your items even in transit! After all, we do want to avoid damage altogether. Seasoned hotel suppliers would be meticulous enough to protect all corners of a packaging box. They are able to efficiently use and place protective material such as foam and bubble wrap depending on the item. In today's age of technology, some of us can afford to be extra! Manufacturers can attach shock proof labels onto items inside the box for tracking and assessing its journey while in transit, giving you the peace of mind that everything has gone smoothly.
Labelling
Imagine your 100-room hotel with luxuriously designed suites is finally in its final stages of development. However, this means that you have to unbox dozens upon dozens of large boxes to fill these rooms and arrange each furniture and accessory piece just as envisioned by your designers. The sheer quantity is enough to have your head spinning! Thoughtful packaging with labels that clearly show what items are inside and where it goes is something you'd want to look into when speaking to your supplier's deliverables. Ultra-clear labelling makes unpacking so much easier when each shipment arriving on site can go straight to the right place – the right floor, the right room, and with all the parts needed for assembly. This helps avoid unplanned accidents such as scratches to walls, staining of fabrics or chipping off pieces from moving the furniture after it is out of the package. Making the unpacking exercise efficient and safe!
Receive and storage
Experienced hotel owners and hospitality project managers have been burned in one way or another by unexpected storage expenses in the course of a project. But more than storage fees, when furniture items go into unplanned storage such as staying in custom longer than anticipated, it increases risk of damage especially when facilities are not equipped to house this type of items. Humidity, temperature, dust and other factors can affect your newly minted bespoke furniture. Requirements and limitations for receiving international packages are some of the common causes of delay and unexpected storage. Knowing in advance the intricacies of moving furniture pieces from its place of production to your project site can minimize delays and surprise costs. If unavoidable, you will at least have the chance to arrange for appropriate storage solutions which is still better than ending up with unusable furniture.
Wear and tear
Hotel furniture and fixtures are always expected to be in tip-top shape! In fact, maintaining the condition of these items is incredibly important to keep business healthy in terms of not only customer satisfaction but also in maintaining status as a brand.
Contract furniture especially made for you wouldn't be as easily replaced as a retail or catalogue item would be. It is then essential to know how to extend its life as much as possible to keep the same look and feel of your hotel over the years. It is unusual, if not unheard of that furniture suppliers give advice on how the items they manufacture need to be maintained in a hotel setting. However, there should be a select few who are more immersed into the industry and do have the knowledge to give guidance. Talk to your suppliers and inquire about how to update or freshen up your hotel furniture, what the right products and materials are for the various surfaces and textures for routine cleaning and maintenance. If possible, arrange a regular inspection by furniture experts to ensure that everything is still up to hotel brand standards.
ABOUT THE SUPPLIER

Wood Couture is a 21st-century supplier with a mission of manufacturing and delivering quality at the right price. The brand was born in 2017 from the restructuring of a two-generation family business carrying 27 years' experience in custom-made furniture for the hospitality and high-end residential sector from Italy and Miami to the Middle East.