The QHotels Group rebrands to The QHotels Collection
The hotel group, which is behind 21 properties around the UK, has unveiled a refreshed brand identity and committed to investing in its existing portfolio and pursuing new opportunities.
A major rebrand has been announced to coincide with the transition of the group's hotels to one cohesive identity.
Creating a strong brand identity
The QHotels Group's decision to reinvent itself as The QHotels Collection was shaped by a desire to bring its 21 UK hotels and resorts, spanning individual properties as well as brands like DoubleTree by Hilton, Delta by Marriott and Accor, under one umbrella with a collective identity. The company has spent the past 18 months working towards establishing its new positioning in the hospitality industry.
Richard Moore, group chief executive, said: "Alongside the new look and feel, The QHotels Collection is committed to investing in the current hotel portfolio and growing its presence in the UK through selective opportunities.
"This announcement represents an ambitious and exciting change in direction for the group. We are retaining the solid foundations of QHotels but modernising the look and feel of the collective brand identity.
"Importantly, our changes include the commitment to growing a culture that has a meaningful connection both with its employees and guests. After such a challenging time for everyone, we are delighted to announce such a positive development for the company."
Combining brand identity with local character
The rebrand will see the group's hotels reimagined, helped by a fresh colour palette that ties the sites together, along with a new logo and brand fonts. Beyond these surface changes, the company's also working to create meaningful connections through its properties for both team members and hotel guests, while maintaining the unique identity of each place.
This repositioning should ensure that all hotels are recognised under one shared entity. Every individual property will undergo this branding transition, including the installation of new signs, replacing the purple ones that were previously synonymous with QHotels.
Combining this brand identity with the hotel's own character, individual hotel emblems have been designed to reflect each property's community, heritage and county flags.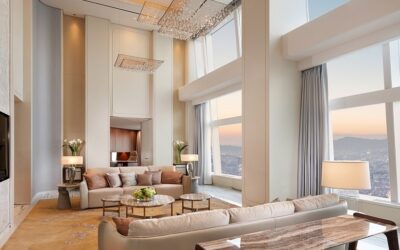 Lotte Hotels & Resorts' premier brand hotel, Signiel Seoul, was selected on its list of 'The Best Hotels in the World' for the first time among domestic hotels in an award hosted by global travel magazine Condé Nast Traveler on October 3 (local time). Condé Nast...