Going out with friends or a romantic dinner for two? Every situation in the restaurant requires a finely tuned lighting concept. The right light for food preparation is just as important as an atmospheric ambience.
The right quality of light makes the colors of food appear as nuanced and real as in nature. Whether eating, drinking, exchanging ideas or simply being together – hardly any place is better suited for this than a table in a restaurant with a great atmosphere. The perfect lighting is therefore one thing above all: changeable. Pendant luminaires by Occhio can be controlled directly at the luminaire's head with a touchless gesture and adjusted in height easily and according to the situation.
Varrying pendant lengths and a free arrangement of the luminaires lend a lightness to the room ambience and allow a flexible table arrangement. With a CRI 97, the Occhio luminaires come very close to daylight, guarantee optimal color rendering and at the same time serve as an individual design element in any venue.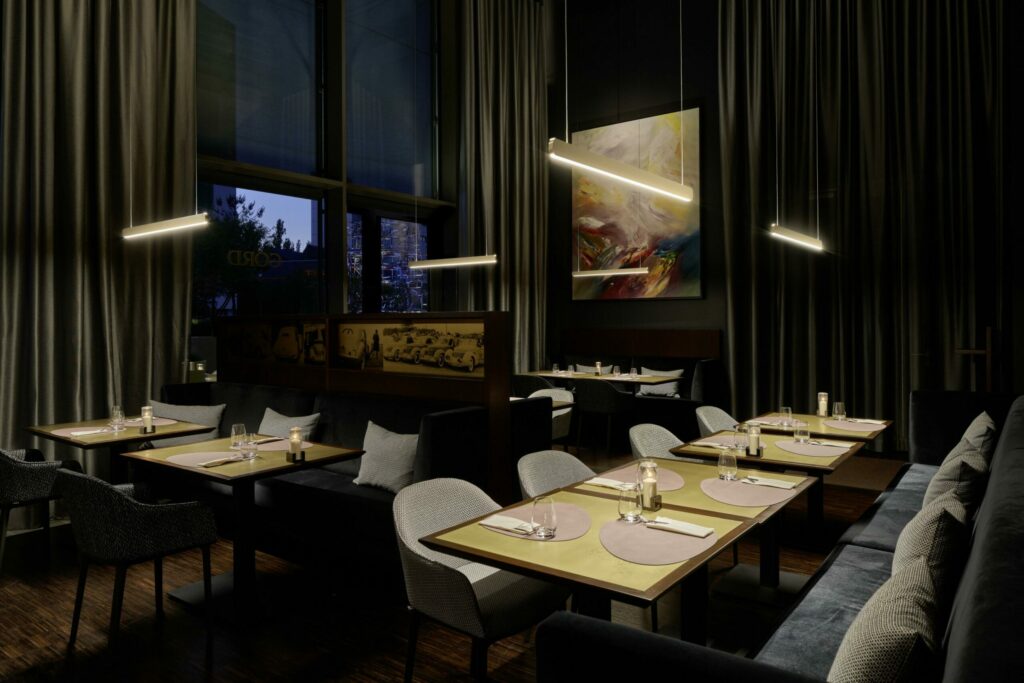 Skilful lighting is based on the harmonious interplay of light and darkness. The colors and materials used in the room – and of course the design of the luminaire – are decisive for brightness. Work surfaces need direct light, indirect light reflected from tables, walls or ceilings creates a cosy atmosphere.