Historic walls with a young soul
The new stilwerk Hotel Heimhude is located in the middle of the street that is lined with old trees in Hamburg's noble district of Pöseldorf. The Art Nouveau villa with a history of more than 150 years is just beginning a new chapter: The meeting of young and old, the encounter of concise charisma and modern design – staged by Occhio light.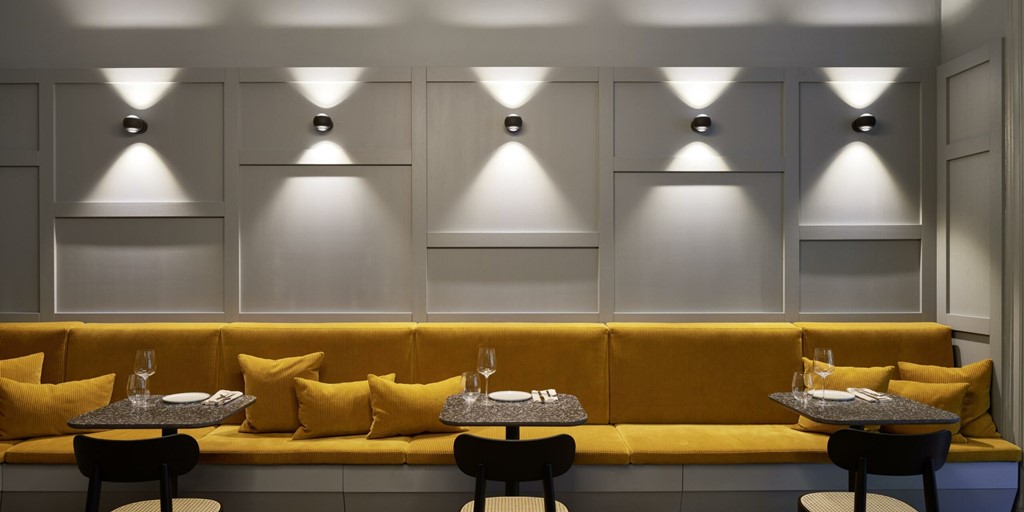 Capture the special
The villa with its 24 rooms, library, lounge, gym and garden has been caringly transformed into a contemporary, charming city hotel. High quality, modern interior and classic stucco elements create an exciting, but harmonious, homely atmosphere. In the hotel's cozy library things get playful: The extraordinary wallpaper »Elephant Curry« is undoubtedly the eye catcher of the lounge, which is given enough space and attention – thanks, among other things, to the lighting provided by the mobile luminaires of the Sento series, which simply moves with the flexible furniture.
Discreet and yet present
In the light of the timelessly elegant wall luminaire io verticale, the respective room situation becomes almost a matter of course. Regardless of whether it sets accents, points the way or emphasizes the interior: It defines the room in a very special way. The wall luminaires io verticale also create a real »at home« feeling in corridors.
Each room is unique
Each of the 24 hotel rooms is individual in size and furnitur – and also serves as a showroom. What all rooms have in common are clear lines, harmonious color worlds and discreet lighting moods provided by various Occhio luminaires from the Mito, Sento, io and lei series.