»Building in stone, building with stone, building into the mountain, building out of the mountain, being inside the mountain.« – This is the basic principle that the renowned Swiss architect Peter Zumthor wanted to realize with the renovation of the thermal bath in Graubünden. The bathing facility is located where Graubünden's only thermal mineral spring emanates from the ground. The spa with attached 5-star luxury hotel – Hotel 7132 – was listed as a historic monument shortly after its construction. The complex is regarded as a classic example of modern alpine architecture. But the thermal bath is not only an architectural masterpiece from the outside- inside there is a unique atmosphere, too: in the corridors, Sento verticale create an invigorating play of light and shadow on the walls.
With the Therme Vals spa and the adjacent Hotel 7132, he has managed to create a feast for the senses. In the suites, Occhio's new masterpiece is featured prominently: Mito sospeso 100 – a custom-made product – floats over the generous bathtubs, turning the relaxing bath into an unforgettable spa experience. A pure pleasure for both body and eye! Made from 60.000 slabs of Vals quartzite, the thermal baths Vals blend in perfectly with the surrounding archaic nature of the Swiss canton Grisons.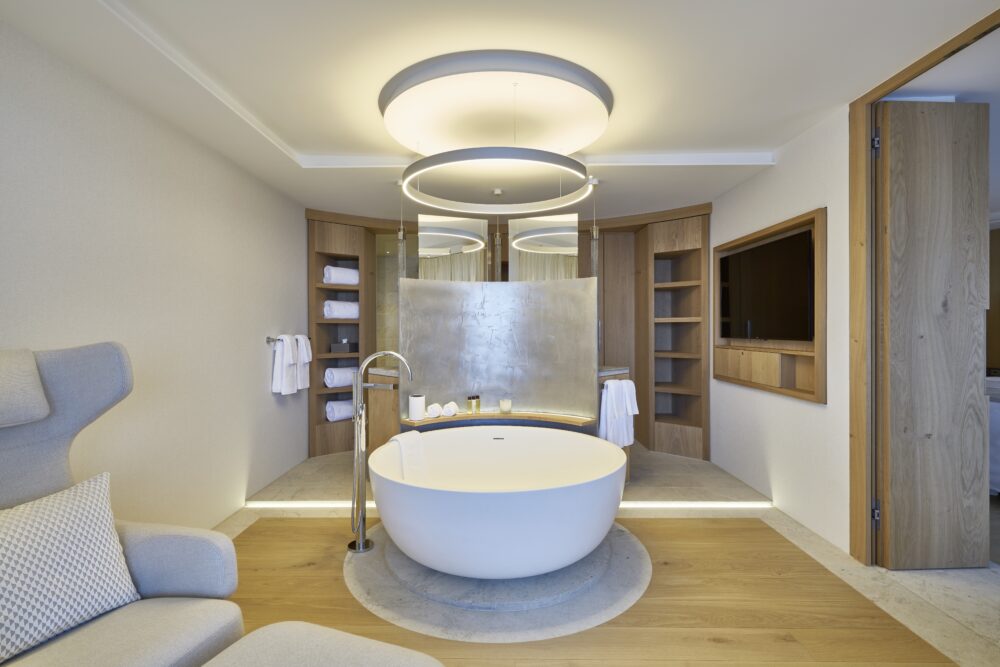 Zumthor's creation exemplifies timeless quality and simple elegance. It reflects on the original bathing experience, while opening the senses for fragrances and sounds.