Sofacompany wins prestigious Red Dot Award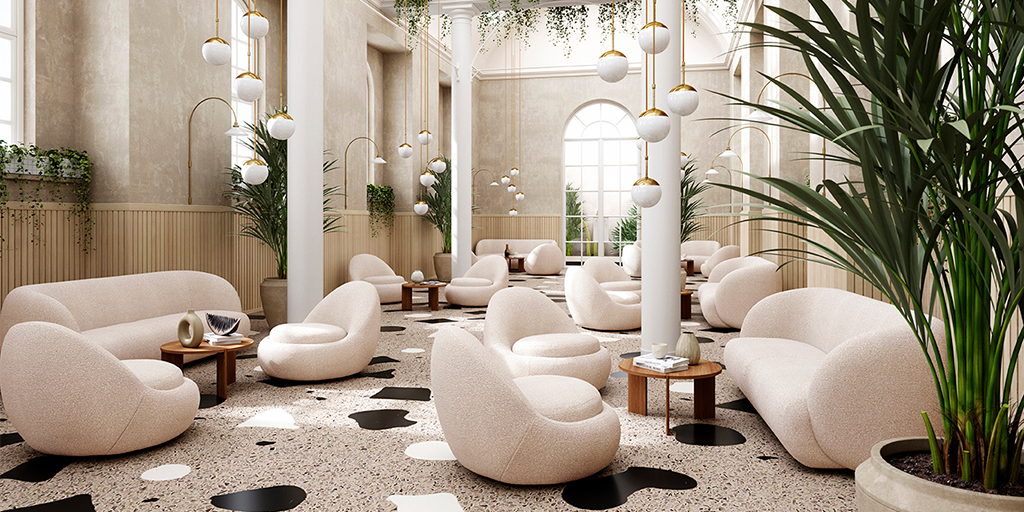 Among more nominees than ever before, Sofacompany has won a Red Dot Award for the sofa Paula, which Line Nevers Krabbenhøft designed for the Danish furniture brand. The award emphasises the success of Sofacompany's classic Nordic designs at an affordable price.
In 60 years of Red Dot history, never before have so many products and designers participated in the yearly design competition. More than 6,500 products from 60 countries competed in 41 categories, among which the sculptural Paula sofa stole the spotlight in the category Product Design 2021, Home and Seating Furniture.
According to Red Dot, the award is given to products that are exceptionally designed and have an extraordinarily high quality, and these two elements have been pivotal in Line Nevers Krabbenhøft's development of the sofa:
"The Paula sofa is extremely aesthetically pleasing from all angles. It is a poetic sculpture and at the same time a comfortable retreat-zone that invites you to touch, sit, relax or lie down. We are of course deeply humbled about winning a Red Dot Award ahead of so many other beautiful products in our category," says Line Nevers Krabbenhøft, head of design, Sofacompany.
The Red Dot committee likewise applauds Sofacompany's Paula sofa:
"The sofa is a natural centre of attention in any home or hotel. It is at the same time very comfortable, the judges concluded in their motivation behind the prize."
Sofacompany has designed and produced Danish furniture since 2012. The company is primarily known as a supplier to private homes but, in 2018, entered the B2B market, which has become a big and growing business.
Besides hotels, Sofacompany delivers furniture to concept stores, office communities and business apartments in Denmark and abroad. Sofacompany owns its entire value chain from the factory in Vietnam to the delivery at the customer.
Read more here.
Previous Next Ranges that continue to make an appearance are the ever popular Perdita, Taper, Happy and Perry. The Happy now boasts a new finish, satin gold. A range of elegant metal pendants available in three designs and four finishes with a decorative ring on a...