Six Senses converts art deco mansion for first Australian site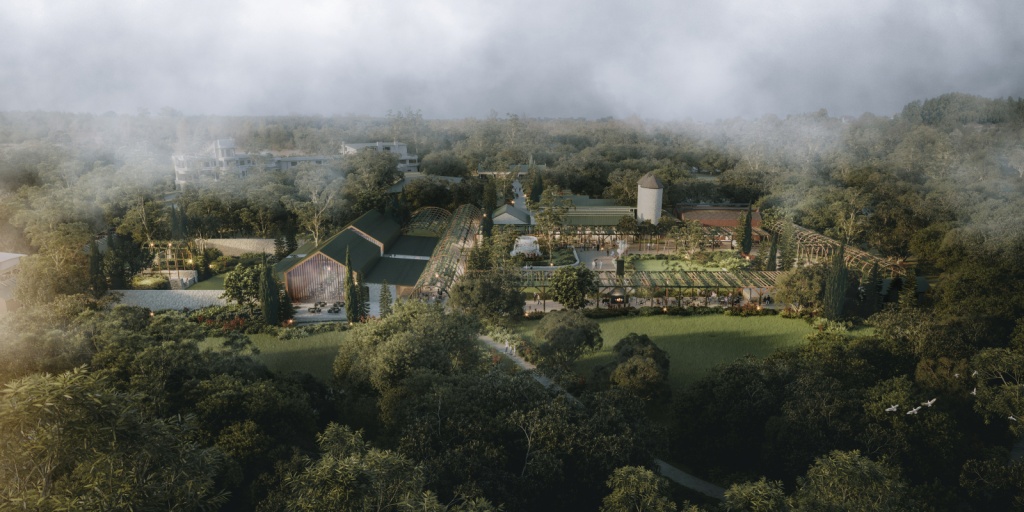 IHG Hotels & Resorts brand Six Senses will open its first Australian property at Burnham Beeches, the heritage mansion and 22-hectare estate designed by architect Harry Norris in 1933 for the Nicholas 'Aspro' family.
The art deco mansion, located 40 km from Melbourne in the Dandenong Ranges, will be converted into Six Senses Burnham Beeches, with a slated opening date of mid-2025.
Contemporary classic
With initially 43 guest accommodations and hospitality venues, including a welcome lounge and terrace, a restaurant with outdoor seating, a library bar, and a rooftop retreat encased by garden planters, the interior design will be a contemporary interpretation of classic elegance.
Bespoke craftsmanship and panelling will contrast with unexpected décor and curiosities. These playful and patterned spaces will be reminiscent of the mansion's original Art Deco flamboyance.
Accommodation variety
There will be a variety of guestrooms with individual layouts, spread over the mansion's three main wings. a separate two-bedroom cottage with interconnecting one-bedroom suite will be housed within the site's Hilltop Retreat.
Adding to the guestrooms and subject to planning applications, the masterplan will incorporate a premium glamping offer to bring the total accommodations to 82.
Natural integration
The onsite farm gardens will provide fruit and vegetables for the restaurants, and a herb garden will produce plants for use in Alchemy Bar workshops and Six Senses Spa treatments. A tactile nature playground is planned as part of the Grow With Six Senses approach to connecting children with nature through play and interactive learning experiences.
Six Senses Spa on the lower ground level of the mansion will provide a botanical environment housing a welcome lounge and boutique, tea lounge, treatment rooms, gym, hydro area and sauna, and relaxation spaces. Because the project has been envisioned through a regenerative lens, the separate pool house complex will also accommodate the Earth Lab, boosting the estate's capacity to serve the community and the ecosystems that underpin the place.
Village Square
Trenerry Consortium acquired Burnham Beeches in early 2021.It has since assembled a project team including development manager Trenerry Property; principal architects Woods Bagot; Australian builders Hamilton Marino managing the restoration and build; and landscape architects Oculus.
The Trenerry Consortium's masterplan also includes plans for a 'Village Square', serving as the heart of the site, which gives hotel guests access to an additional collection of venues, comprising The Hearth, The Barn, Steak House, The Baker, Brew House, and Providore.
Evolving regeneration
Six Senses CEO Neil Jacobs commented: "For Six Senses Burnham Beeches to be regenerative, it will not be a static place. We'll evolve and respond to bring the rich heritage of Burnham Beeches to life, inviting moments of exploration, discovery, connection to nature, and delight through interactive gastronomy, wellness, and sustainability experiences."
Woods Bagot principal architect and local resident Bronwyn McColl said: "A tier-one project and design team has been commissioned to restore Burnham Beeches to its former beauty. The design, programming, and activation will be influenced by Burnham Beeches' historical, social, and ecological traits and patterns, as well as respond to feedback from the local community."
Community engagement
Trenerry director Robert Dicintio detailed: "We now have a dedicated and world-class team passionate about activating the site as it was always intended to be. As plans progress, a key strategy of the consortium continues to be to engage and listen to the local community and council, Heritage Victoria, and Parks Victoria."
Serving as community liaison consultant, Sophie Paterson, great-granddaughter of the original Alfred Nicholas, added: "As a family, we are so excited at the prospect of our beloved family home finally being restored. Sitting neglected for far too long, this beautiful heritage home needs to be shared, and we could not be more pleased with the involvement of Six Senses as its new custodians."
Six Senses has a similar green theme for other pipeline properties, including Six Senses Forestias, a 60-key eco resort landing in Thai capital Bangkok in Q1 2024; due to open in the same quarter, the 82-room Six Senses Kyoto in Japan, which is incorporating tranquil gardens into its estate; plus the 150-key Six Senses Hangzhou Qingshan Hotel is taking shape in the beautiful Qingshan Village near Hangzhou, China by Q2 2024.
Wynn Al Marjan Island in the UAE's Ras Al Khaimah will be a multi-billion-dollar integrated resort due to debut in Q1 2027 as the largest project of its kind in the Emirate's growing hospitality sector. Beachfront first The Las Vegas-based hotel and casino operator is...
Arjaan Hotel Apartments by Rotana is expected to be completed by 2026.  Full facilities The aparthotel will offer fully furnished spacious studio, one- and two-bedroom apartments. Residents will have access to the Bodylines Fitness & Wellness Club featuring a...
NH Sydney Airport is due for completion in Q3 2026 near Sydney's international and domestic airports, 7 km from the heart of the city's central business district. Upscale plan The overall design and vision for the AUD55 million newbuild upscale property was placed in...
Formerly referred to as Mantra Tullamarine, the hotel has recently been renamed Mantra Melbourne Airport to provide greater clarity and make it easier for guests to identify the hotel's convenient location at the airport. Dining and room refresh The Pacific-focused...