Rosewood plans site in ancient Chinese city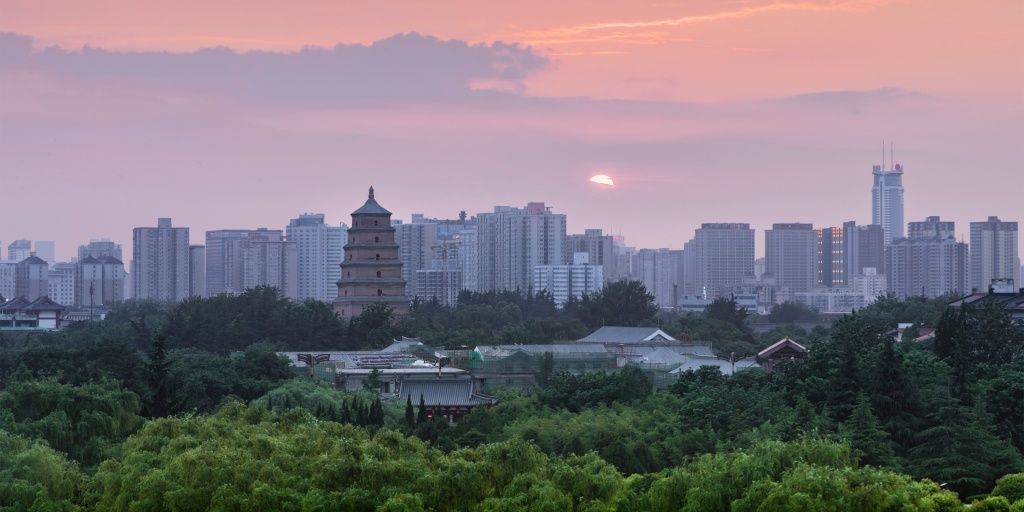 Imagery courtesy of Rosewood Hotels & Resorts.
Rosewood Hotels & Resorts continues its strategic global growth with the announcement of an urban resort set to join the brand's property portfolio across China in 2026.
The ultra-luxury Rosewood Xi'an will occupy prime real estate within Xi'an, one of China's most storied and attractive destinations.
Ultra-luxury home
Located east of Xi'an's Qujiang District, the property will provide leisure and business travellers with an ultra-luxury home base located in close proximity to major arts, shopping and tourism attractions. Rosewood is partnering with Chinese development firm Vanzhong Group for the site.
Representative of the brand's guiding 'A Sense of Place' philosophy, wherein each Rosewood property reflects its destination's storied history, rich culture and unique spirit, Rosewood Xi'an aims to fully immerse guests in this dynamic destination. Known as one of the world's four ancient cities, Xi'an is the starting point of the historical Silk Road and home to the Terracotta Army of Emperor Qin Shi Huang, both of which are UNESCO World Heritage sites.
Rosewood Xi'an will feature a total of 180 rooms and suites in addition to four food and beverage outlets including a casual bistro, Chinese restaurant, specialty restaurant and a bar. The hotel will also offer the brand's exclusive executive lounge, The Manor Club, as well as Asaya, Rosewood's integrative well-being concept, which will feature eight treatment rooms, indoor and outdoor swimming pools, a fitness centre and a Rosewood Explorer's club with a plethora of activities for children.
Local connection
Sonia Cheng, CEO of Rosewood Hotel Group, said: "We are pleased to continue our growth in China with the introduction of Rosewood Xi'an and remain steadfast in our commitment to expanding the Rosewood brand to the country's most spectacular and culturally significant destinations. This development highlights the brand's dedication to offering guests the unique opportunity to genuinely connect with and celebrate local cultures and communities all over the world."
Wuliang Li, chairman of Vanzhong Group, added: "We are so glad to partner with Rosewood Hotels & Resorts to create a global, high-end lifestyle and aesthetic in Xi'an. Rosewood's 40-year-long 'A Sense of Place' brand philosophy is a perfect fit with Vanzhong Group's vision. Together, we will create a destination for amazing experiences of impeccable service and new-era luxury, as well as a special place for spiritual journeys of deep cultural connection."
Rosewood Xi'an is the latest development announcement for the Rosewood Hotels & Resorts brand, adding to a strong pipeline of projects set to open in China in the coming years, including Rosewood Shenzhen (2025), Rosewood Chengdu (2026), Rosewood Hangzhou (2026) and Rosewood Shanghai (2028).
Anticipated to open its doors to guests in mid-2024, Peppers Gladstone promises a high level of luxury and comfort that is aimed at redefining the hospitality landscape in central Queensland. Merged milestone The hotel marks a significant milestone for Accor as it...
Formerly referred to as Mantra Tullamarine, the hotel has recently been renamed Mantra Melbourne Airport to provide greater clarity and make it easier for guests to identify the hotel's convenient location at the airport. Dining and room refresh The Pacific-focused...
Currently known as Crowne Plaza La Concha Hotel, the property will join the major group's Autograph Collection upon completion of a US$35 million property improvement plan in 2024. Luxury lift Under a new name of Autograph La Concha, the updated hotel will feature a...
The new sustainable beachfront lodge in Paje on the Tanzanian island of Zanzibar will encompass 25 low-impact villas, some with private pools, all located between palm vegetation and the shores of a pristine beach. Barefoot luxury Offering an immersive barefoot luxury...