Made to make a difference: The Reframe bathroom accessories
Unidrain, a Danish manufacturer of high-end bathroom solutions, applied a dual focus when they expanded from drains into a wide variety of bathroom accessories: maintaining their Scandinavian design ethos – and ensuring that functional considerations come first.
Success created demand for more
Back in the early 2000s, Danish company Unidrain quickly achieved great success with linear drains that enabled architects to push the drain to one side of the cubicle. Market response soon showed a demand for other bathroom accessories to match the sleek aesthetic of the drains. Accordingly, the company began work on what would be known as the Reframe Collection.
Designed with an eye for function
International Sales Manager René Risom from Unidrain explains: 'When we set out to create a full line of bathroom accessories, from shelves and hooks to toilet brushes, toilet roll holders, and more, everything was – and still is – governed by a specific approach to design: We wanted to create something that ties in with the Unidrain aesthetic and which doesn't just look good, but actually solves practical problems. To us, good design is durable design that makes a real difference. A Unidrain product must always stand out and solve actual problems.'
Solving practical problems
Across the various new designs already created, making a difference has involved addressing all sorts of everyday needs for installers, hotel guests, and users alike. For example, an ingenious, yet simple-to-use mounting system makes it easy to adapt the corner shelf to walls that are out of true. The toilet brush holder is engineered for superior hygiene. And shelves are designed to give all objects on them a firm grip. Every product has at least one little engineering secret that sets it apart from the crowd.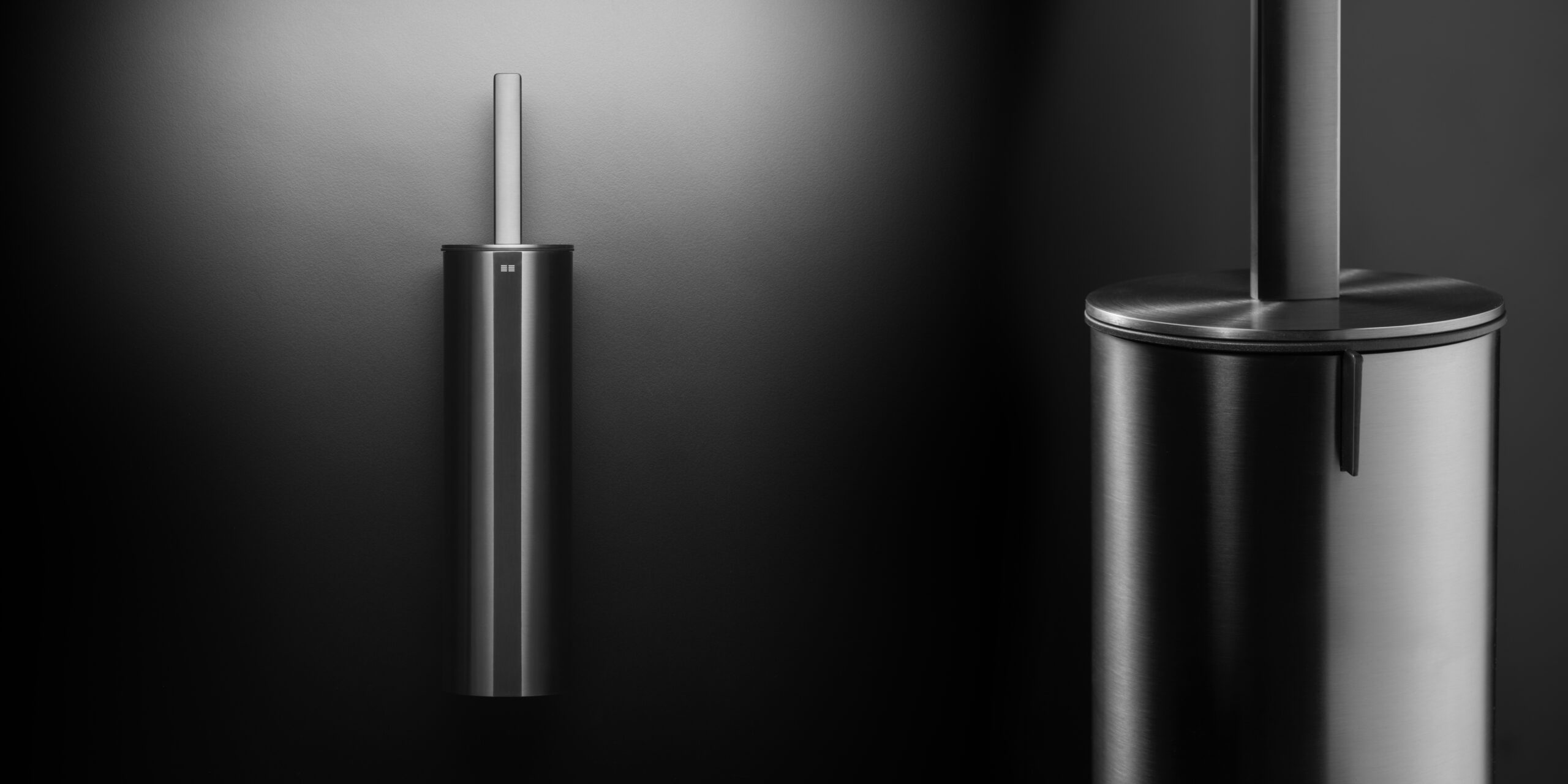 Popular with users and design enthusiasts
'We fully realise that users won't be aware of how much thought has actually gone into crafting these special versions of familiar objects,' says René Risom, 'but we know from experience and reports that they find them pleasant to use – and they certainly note the pared-back elegance of the design, especially when several different pieces from the collection are used together for a fully co-ordinated look'.
This is also why Unidrain products with their sleek lines and high quality are the go-to option across the globe at five-star hotels, spas and boutique hotels.  
A growing collection
The collection has grown steadily over the years, to the point where a full range of accessories are now available. 'These products are sturdy and made to last – in terms of utility as well as looks. Such a long-term approach is a very Scandinavian way of thinking about design, and it often quite naturally leads to an aesthetic that is simple and timeless, making it easy to blend into an overall scheme. And of course we're still thinking up new ways of subtly improving things, so we might well have more in store for the hospitality sector at a future date'.