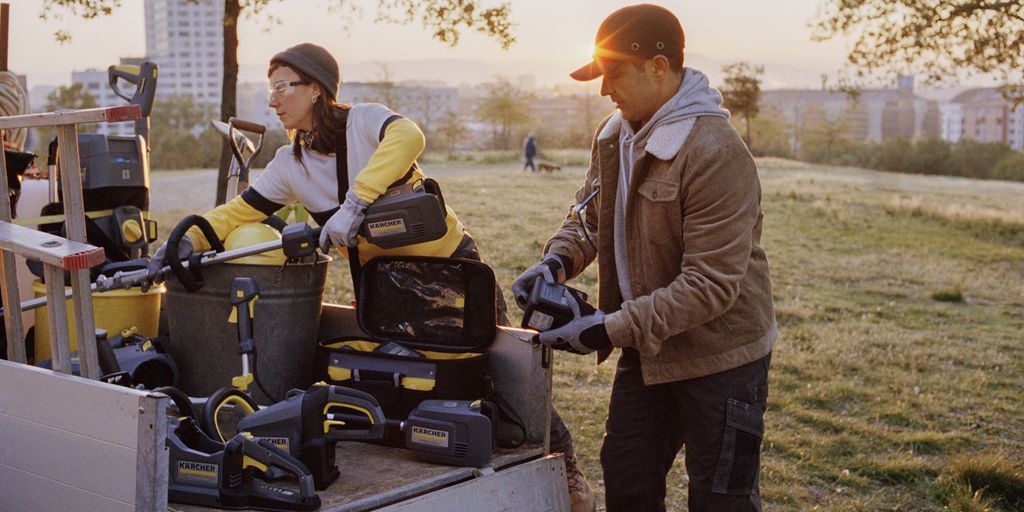 It's time to beautify at the outside of the hotel complex.
 Let's see what we can beautify at the outside of the hotel complex
Kärcher solution for eco-friendly weed removal – don't give weeds a chance to feel at home!        
When spring and summer arrive, there is one plant in particular that starts to spring up in every gap, crevice and corner: weeds. Hotels are faced with the task of keeping weeds at bay as efficiently and sustainably as possible, without harming the environment.
Hot water instead of chemicals
With the new "Weed Control" accessory – weed lances with 20 cm and 50 cm working widths for hot water high-pressure cleaners, Kärcher is introducing a solution that meets these requirements through the non-pressurized application of hot water. Attached to the lance of the hot water high-pressure cleaner both accessories are suitable for many of the hot water high-pressure cleaners from Kärcher.
The hot water method offers a wide range of advantages: good environmental credentials, lower requirements in terms of time and labour, low noise level, user-friendly operation and in particular effective, long-lasting impact.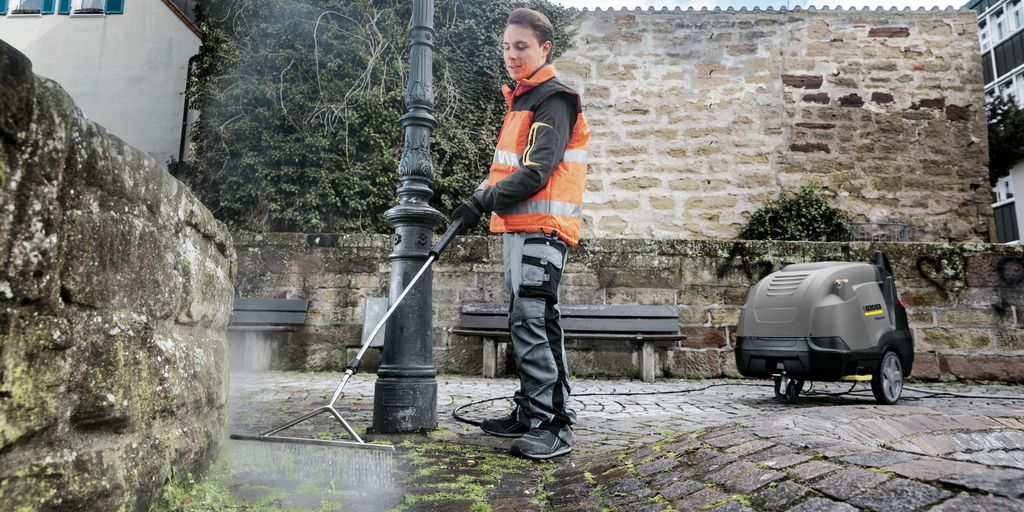 Facades are the flagships of buildings
Often they are large, complicated surfaces made of different materials. Exposed to external environmental influences for years, dirt can settle and accelerate weathering in different ways.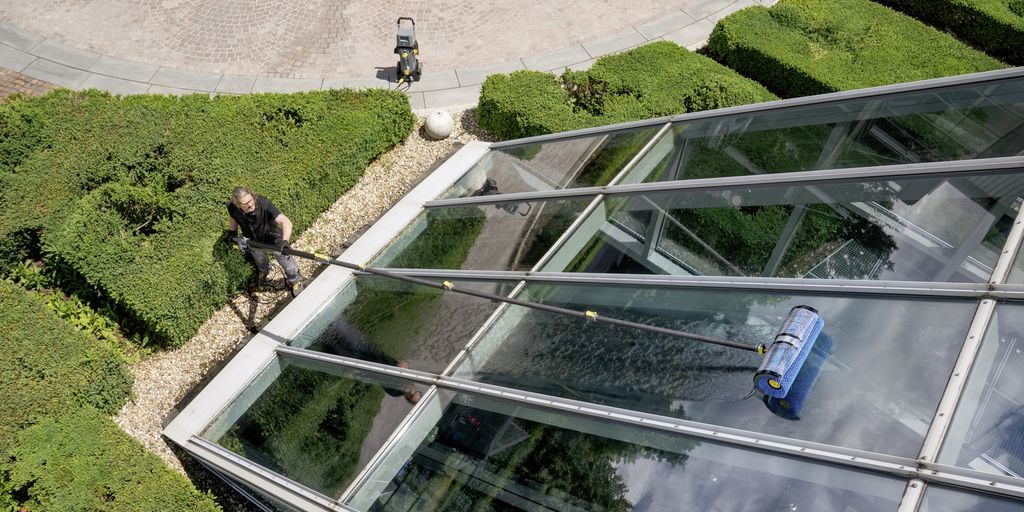 Our new system solution comprising brushes, telescopic lances, attachments and adapters now allows flexible use of various cleaning types for different cleaning tasks. Whether it is with low, medium or high pressure or also for vacuuming: never before was the cleaning of facades, glass surfaces, solar panels and floors more flexible and also more comfortable and thorough at places that are difficult to access.
If the exterior of a building is maintained this helps retain or increase its value.
Hot water high-pressure cleaners have proven an effective, economical method in facade cleaning due to their high cleaning performance by low water consumption. With trailer based variants even self-sufficient working, independently of electricity and water network, is possible. 
Problems with chewing gum? No problem. A clear result with little effort!
Dried chewing gum is a common nuisance on pavements and terraces, in hotels, restaurants and many other highly frequented areas. With the battery powered SGG 1 Bp steam cleaner, you now have a unit at hand that removes gum in a matter of seconds. This is made possible by the combination of steam and a biodegradable cleaning agent made from vegetable extract. Thanks to its light weight, the battery powered backpack unit enables comfortable working for several hours: the powerful lithium-ion-battery even enables all-day use.
Whether lawn mower, cordless shears, leaf blower, cordless chain saw, many little helpers are just waiting to make your hotel grounds even more beautiful!
Kärcher quality for the highest demands and your individual requirements. Precisely the right machines for all professional garden maintenance work.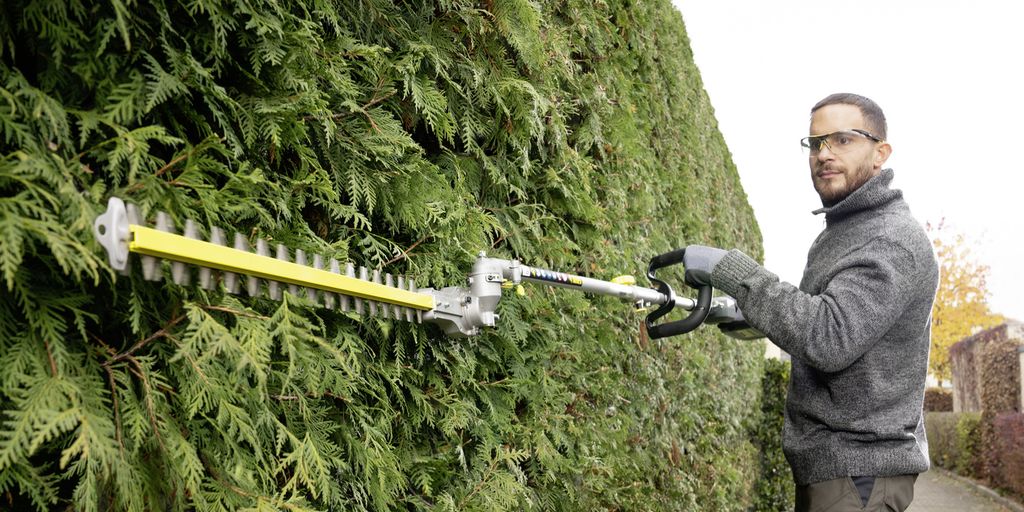 Your guests will appreciate it.