Hotel Atlantic Münster by Brumann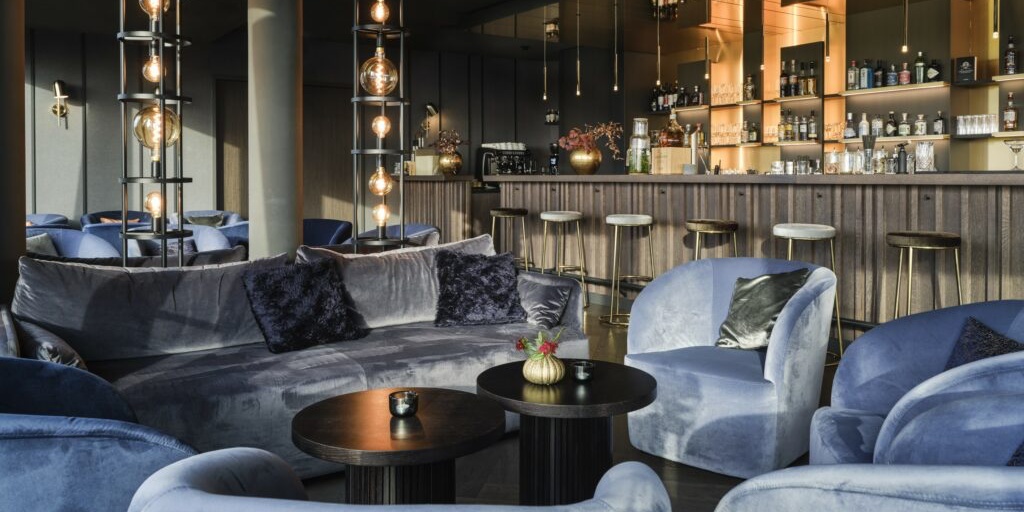 ATLANTIC Hotel Münster – smart technology and exclusive design.
The interior design fuses smart technology and exclusive design. 224 stylish rooms which create a unique atmosphere with their warm, earthy tones. The Grillroom restaurant and the Deli Lounge offers a relaxed atmosphere in a modern version of typical westfalian style. The ATLANTIC Skybar Münster and the big events room (Engelsaal) on the 6th floor boasts a fantastic view of the Old Town and is truly one of a kind in Münster and the region as a whole. From execution planning to construction as general contractor for public area, lobby, reception, room + bath, restaurant + bar, spa + wellness: Brumann is partner fpor all ideas.
Previous Next Ranges that continue to make an appearance are the ever popular Perdita, Taper, Happy and Perry. The Happy now boasts a new finish, satin gold. A range of elegant metal pendants available in three designs and four finishes with a decorative ring on a...
In an age where wellbeing and vitality play an integral role in the guest experience, the fusion of hospitality and health becomes paramount. One such testament to this is the flourishing partnership between Life Fitness and Hotel Holzapfel. Recognized for over seven...
Previous Next Decora emphasizes the importance of creating museum-quality works of art that go beyond mere decoration and aim to inspire the soul of the viewer, leaving an unforgettable impression. With a wide range of art styles and genres, Decora aligns their...
Previous Next Service robots, digital tools for ordering and check-in, automated shopping experiences in hotel shops: The importance of digitalisation is rising steadily in the hotel and catering industry. This goes hand in hand with a growing interest among...