Hilton to bring DoubleTree brand to India's Punjab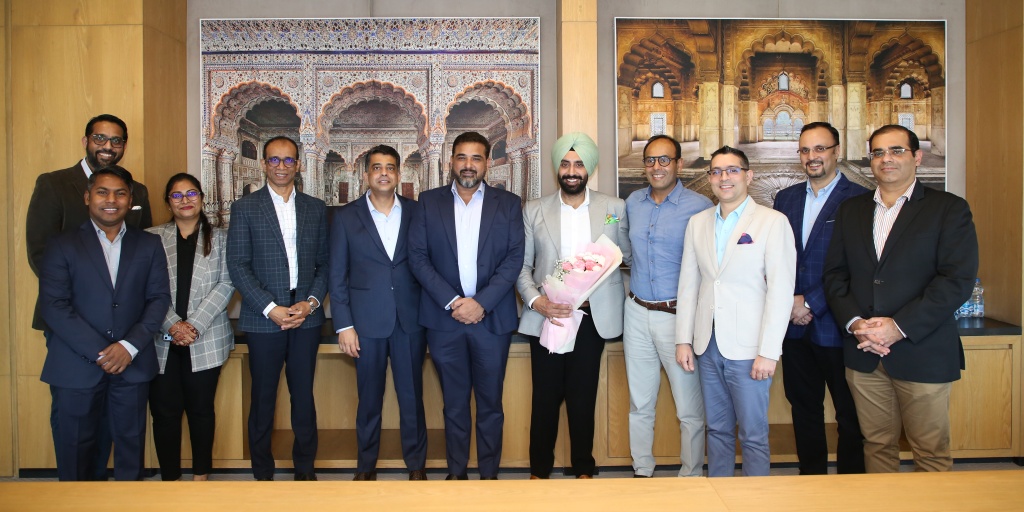 Imagery © 2022 Hilton.
Hilton Worldwide has signed an agreement with Wondergrain Exports Private Limited to debut the DoubleTree by Hilton brand in the Indian state of Punjab.
The upscale DoubleTree by Hilton Amritsar is scheduled to open in early 2026.
Central comfort
The hotel will be situated near Amritsar's Golden Temple, the city's cultural and religious sites and prime commercial and business zones.
The 116-room property will feature expansive lawns, modern architecture and design. Along with large banquet and meeting spaces, the hotel will offer options for guests to host corporate events, meetings, social events and weddings. DoubleTree by Hilton Amritsar will be equipped with a fitness centre and a spa, as well as multiple specialised dining options.
Delivering value
Gurinder Bhatti, MD, Wondergrain Exports Private Limited said: "We are thrilled to partner with Hilton to bring the first-ever DoubleTree by Hilton-branded hotel in Punjab. Amritsar is known for its rich culture, tradition and history, attracting travellers from India and across the world.
"We look forward to working with Hilton and together delivering value and excellent customer experience synonymous with the DoubleTree by Hilton brand."
Doubling target
Navjit Ahluwalia, senior vice president and country head, India, Hilton, said: "We are excited to partner with Woodgrain Exports Private Limited to debut the DoubleTree by Hilton brand in Amritsar. With its strategic location in the heart of one of the renowned pilgrimage centres in India, DoubleTree by Hilton Amritsar will be well positioned to serve business and leisure travellers in Punjab.
"With this latest signing, we are on track to double our presence in the country in the next five years, as we remain focused on working with the right partners to introduce the right brand to the right location."
Already in the pipeline Hilton Hyderabad Resort & Spa, a resort is spread across 15 acres in Shamirpet, Hyderabad, near Genome Valley – a high-tech business hub focused on pharmaceutical research and development. With 128 guestrooms and villas with private plunge pools, the hotel is due for delivery in 2025.
With this deal, the independent real estate private equity platform dedicated to hospitality in sub-Saharan Africa will help Fairmont to expand its footprint in the region. Transition timeline Cape Grace Hotel will transition into Cape Grace by Fairmont by the end of...
Under the Ruby Hotels brand, the site will have approximately 165 rooms and a 24/7 bar with café and a rooftop terrace. Listed building ECE group company ECE Work & Live will be the project developer and investor, transforming this listed property from the early...
Mercure Bucharest Cantemir will open in autumn this year following the conclusion of a franchise agreement with local company Sab Serv Expres.  City centre refurb The 40-key hotel will operate in a fully refurbished building on Dimitrie Cantemir Boulevard, close to...
This signing is representative of IHG's ongoing support for the Saudi Vision 2030, which includes the endeavour to bring new hospitality experiences to developments across the Kingdom. Growth across Saudi Arabia The new Hotel Indigo Mohammed Bin Salman Nonprofit City...
Error, group does not exist! Check your syntax! (ID: 3)