Hilton to bring DoubleTree brand to India's Punjab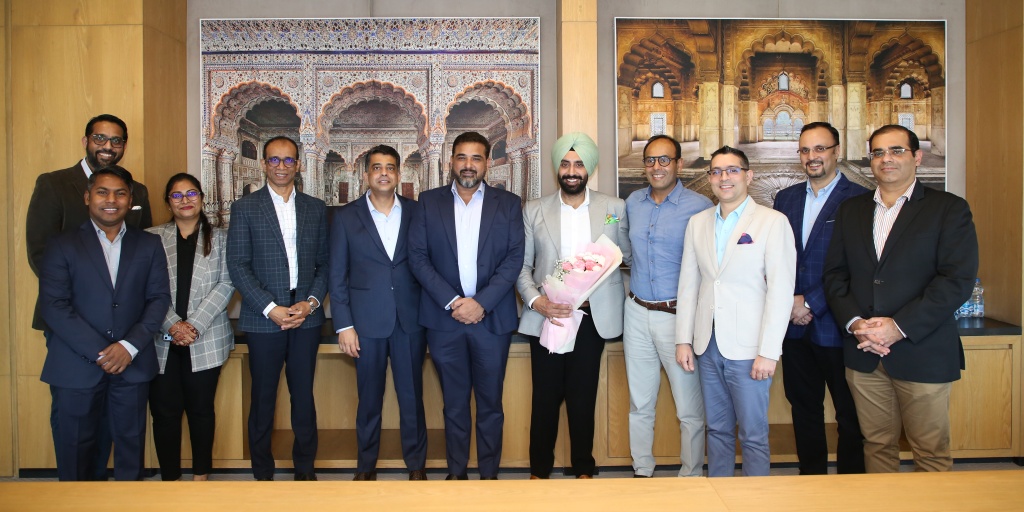 Imagery © 2022 Hilton.
Hilton Worldwide has signed an agreement with Wondergrain Exports Private Limited to debut the DoubleTree by Hilton brand in the Indian state of Punjab.
The upscale DoubleTree by Hilton Amritsar is scheduled to open in early 2026.
Central comfort
The hotel will be situated near Amritsar's Golden Temple, the city's cultural and religious sites and prime commercial and business zones.
The 116-room property will feature expansive lawns, modern architecture and design. Along with large banquet and meeting spaces, the hotel will offer options for guests to host corporate events, meetings, social events and weddings. DoubleTree by Hilton Amritsar will be equipped with a fitness centre and a spa, as well as multiple specialised dining options.
Delivering value
Gurinder Bhatti, MD, Wondergrain Exports Private Limited said: "We are thrilled to partner with Hilton to bring the first-ever DoubleTree by Hilton-branded hotel in Punjab. Amritsar is known for its rich culture, tradition and history, attracting travellers from India and across the world.
"We look forward to working with Hilton and together delivering value and excellent customer experience synonymous with the DoubleTree by Hilton brand."
Doubling target
Navjit Ahluwalia, senior vice president and country head, India, Hilton, said: "We are excited to partner with Woodgrain Exports Private Limited to debut the DoubleTree by Hilton brand in Amritsar. With its strategic location in the heart of one of the renowned pilgrimage centres in India, DoubleTree by Hilton Amritsar will be well positioned to serve business and leisure travellers in Punjab.
"With this latest signing, we are on track to double our presence in the country in the next five years, as we remain focused on working with the right partners to introduce the right brand to the right location."
Already in the pipeline Hilton Hyderabad Resort & Spa, a resort is spread across 15 acres in Shamirpet, Hyderabad, near Genome Valley – a high-tech business hub focused on pharmaceutical research and development. With 128 guestrooms and villas with private plunge pools, the hotel is due for delivery in 2025.
Anticipated to open its doors to guests in mid-2024, Peppers Gladstone promises a high level of luxury and comfort that is aimed at redefining the hospitality landscape in central Queensland. Merged milestone The hotel marks a significant milestone for Accor as it...
Formerly referred to as Mantra Tullamarine, the hotel has recently been renamed Mantra Melbourne Airport to provide greater clarity and make it easier for guests to identify the hotel's convenient location at the airport. Dining and room refresh The Pacific-focused...
Currently known as Crowne Plaza La Concha Hotel, the property will join the major group's Autograph Collection upon completion of a US$35 million property improvement plan in 2024. Luxury lift Under a new name of Autograph La Concha, the updated hotel will feature a...
The new sustainable beachfront lodge in Paje on the Tanzanian island of Zanzibar will encompass 25 low-impact villas, some with private pools, all located between palm vegetation and the shores of a pristine beach. Barefoot luxury Offering an immersive barefoot luxury...