Ethimo 2022 new collection
Calipso Collection by Ilaria Marelli
A plunge into a variegated and colourful mosaic, where a multitude of hues and alluring sceneries on the green slopes of Etna – the very symbol of Sicily – tell of a permanent link that lasts in time between Ethimo and the Mediterranean world.
The 2022 collection
New and charming interpretations for modern outdoor living.
The 2022 catalogue features original and bold solutions inspired by the relationship between man and nature, and designed to redefine not only spaces, but also the seasons, the boundaries between indoors and outdoors, and the world of sports, offering an increasingly flexible vision of plein-air living.
Ethimo thus proposes new styles with which to comfortably and functionally enjoy outdoor spaces, with a range of furniture and accessories that are increasingly complete and versatile, collections which inspire original arrangements that emphasise the value of outdoor living, suggesting new ways to personalise any setting.
Its unmistakeable Mediterranean style and enormous passion for contemporary design are renewed in this year's collection as well thanks to the constant study of forms, fabrics, materials, artisan techniques and production technologies and, above all, thanks to the extraordinary creativity with which diverse contexts and situations are interpreted.
From individual relaxation areas to lounge and dining spaces dedicated to socialising, from large hospitality structures to the most exclusive spas, from residential projects to athletic ones, Ethimo provides elegant and distinctive décor that is able to interact with the surrounding environment, becoming an integral part of it. Collections characterised by balance and detail that represent a comfortable and relaxed lifestyle, allowing people to rediscover the joy of spending time in true outdoor 'rooms'.
The 2022 catalogue thus celebrates harmony and osmosis with nature through images of extraordinarily beautiful places – like Sicily, with its natural wonders, architecture, colours and atmospheres – enchanting scenery, evocative locations and lush vegetation. Landscapes that, in addition to being showcased, serve as exceptional 'sets' for new collections like Ace, Calipso, Rotin and Sling Chair; original additions to old series like Kilt, Swing and Venexia; or Gaia, a new technical and decorative lighting project, capable of adding colour and originality to the spaces which welcome it, ensuring visual wellness.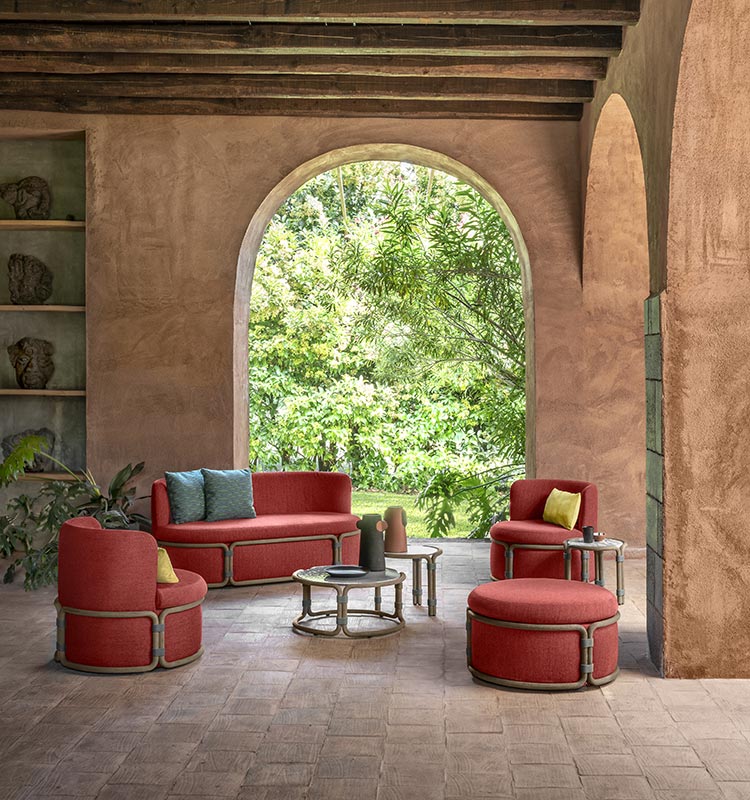 Rotin Collection by Zanellato/Bortotto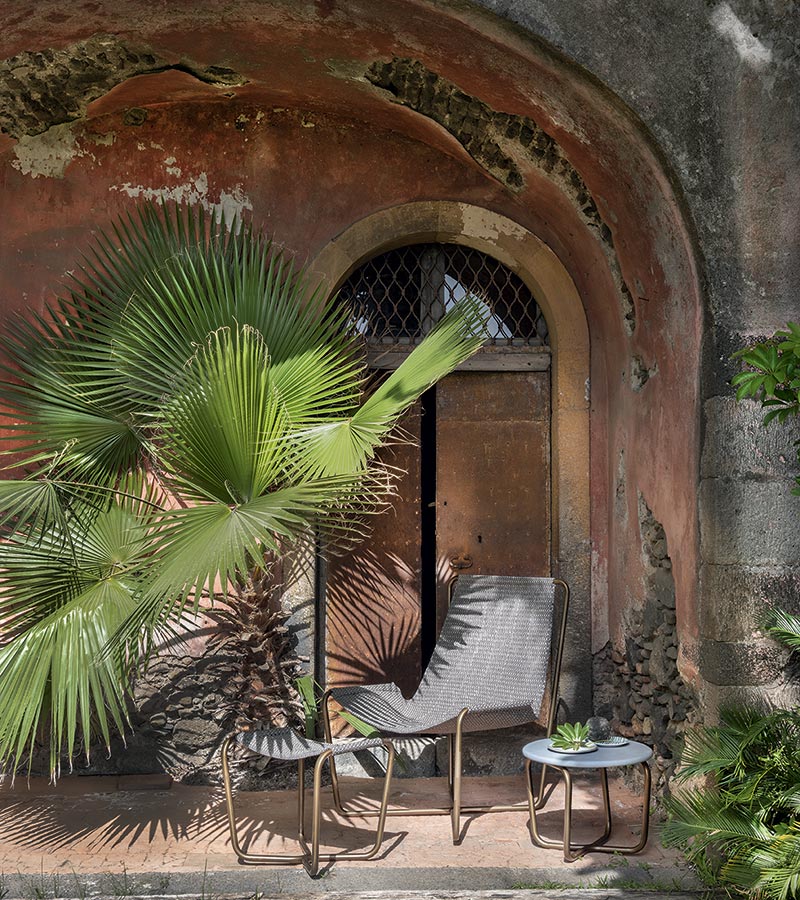 Sling Collection by Studiopepe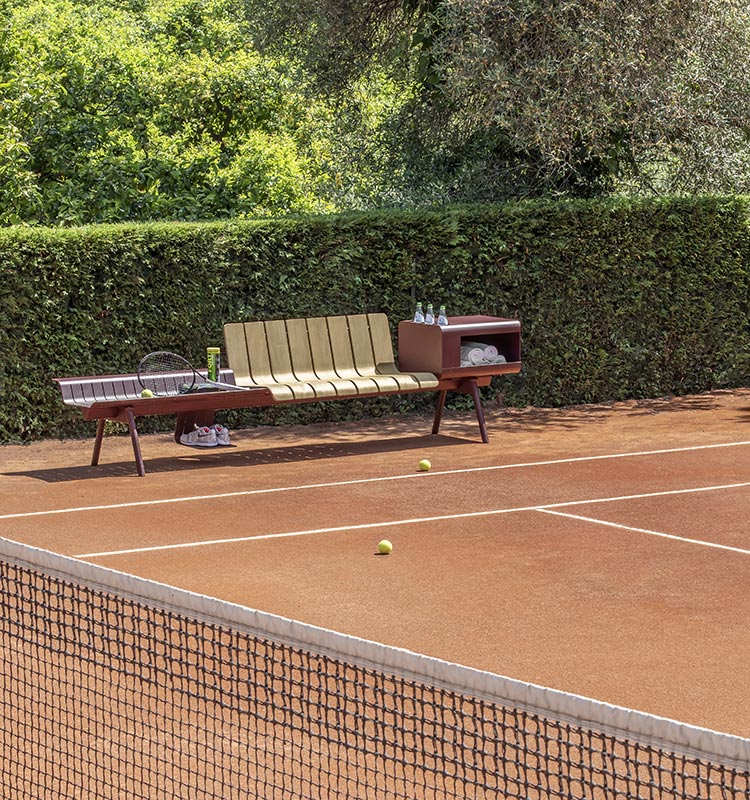 Ace Collection By Patrick Norguet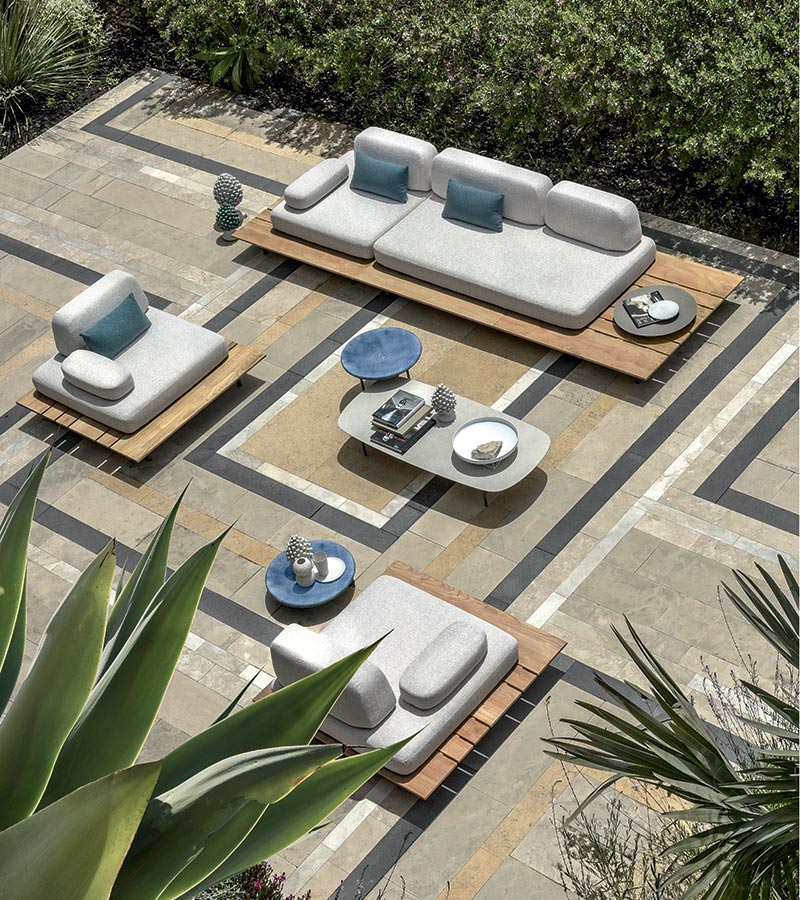 Calipso Collection by Ilaria Marelli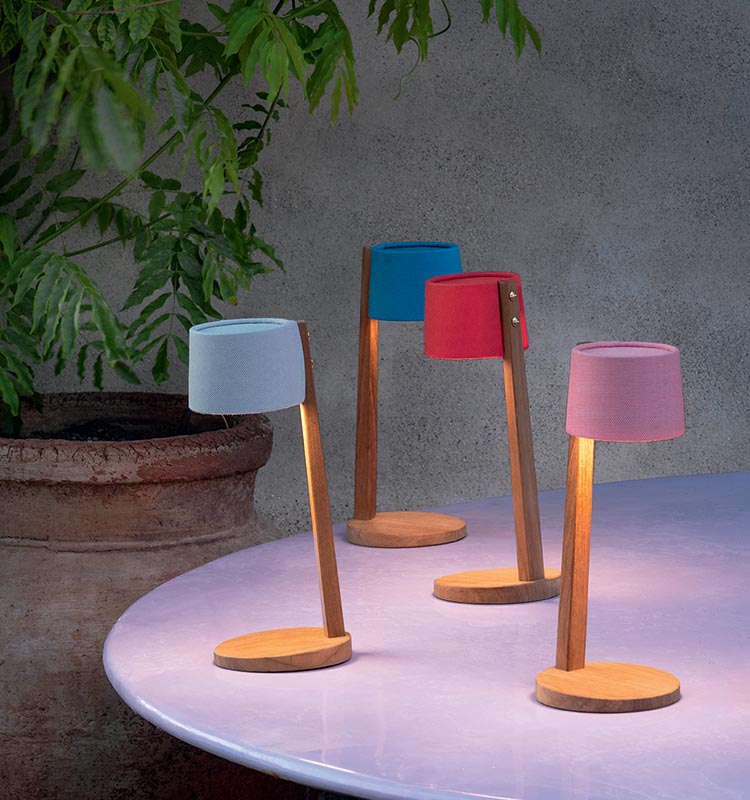 Gaia Collection by Marc Sadler
Ethimo
Ethimo
Calipso Collection by Ilaria Marelli