Canadian firm ventures across to US side of Niagara Falls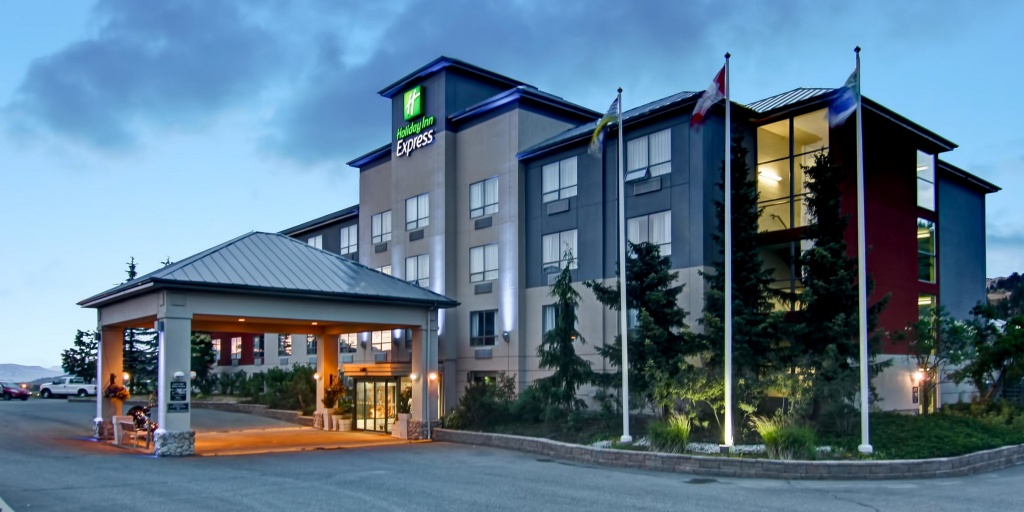 Imagery courtesy of CNW Group/K2 Group.
Canadian investment firm K2 Group is to instigate a $3 million improvement programme on its new hotel acquisition on the US side of Niagara Falls, New York.
Holiday Inn Express & Suites Niagara Falls is the fifth Niagara region hotel property, and first US site for the investor's growing hospitality portfolio.
Blue renovations
K2 Group intends to improve the four-storey property by renovating both the exterior and interior of the hotel, as well as upgrading all guestrooms to IHG Hotels & Resorts' latest formula blue property improvement plan standards.
The hotel features amenities for business and leisure travellers, including an onsite business centre, heated indoor pool, fitness centre, laundry facilities, 500 sq ft of meeting space, and complimentary high-speed wi-fi.
Further improvement
K2 Group president Kailash Kasal detailed: "We are confident in the strength and continued growth of the Niagara Falls region as a popular, dynamic vacation and business-travel destination. We are excited to have found a great value-add hotel opportunity on the American side of Niagara Falls. This property is already one of the best performing hotels in the area and we expect to improve its performance even further with renovations, expected to be completed in Q4 of 2023.
"This acquisition is a testament to the success of K2 Group's core hospitality investment strategy of purchasing and then developing and repositioning well-situated hotels in high-growth markets."
Anto Vrdoljak, regional director, franchise sales and development – Canada at IHG, said: "For more than three decades Holiday Inn Express has emphasised the power of simple, smart travel and a consistent and memorable experience that removes barriers for guests. We are very excited to welcome K2 Group to the IHG Family and look forward to working with their team on this project and more to come in the future."
Other hotel developments in the region include Cambria Hotel Niagara Falls, a 120-room site due for completion in Q2 2023. The seven-storey building is being constructed on a vacant lot in the city.
The new Pan Pacific hotel was designed by WOHA as a new prototype for high-rise tropical hospitality and is now certified BCA Green Mark Platinum. High-rise biophilic design Pan Pacific Hotels Group, a member of Singapore-listed UOL Group, has announced the launch of...
Hyatt Hotels Corporation partnered with property owner Grupo Inversor Hesperia to open this Grand Hyatt branded resort in the exclusive golf destination. Resort transformation Grand Hyatt La Manga Club Golf & Spa is now open following an extensive refurbishment....
This property designed for both business and leisure travellers had its soft opening in March 2023 and its full inventory is set to be launched in the second half of the year. Hybrid hospitality One of Thailand's leading hotel and property development companies, Dusit...
Cambria Hotel Orlando Universal Blvd will join Cambria Hotel Orlando Airport in the popular Florida destination. Guests can expect upscale amenities and locally inspired design. Heightening its Orlando presence The 118-room Cambria Hotel Orlando Universal Blvd is now...