Be Safe! – Guard Series from MEC2 with horizontal and vertical buffet guards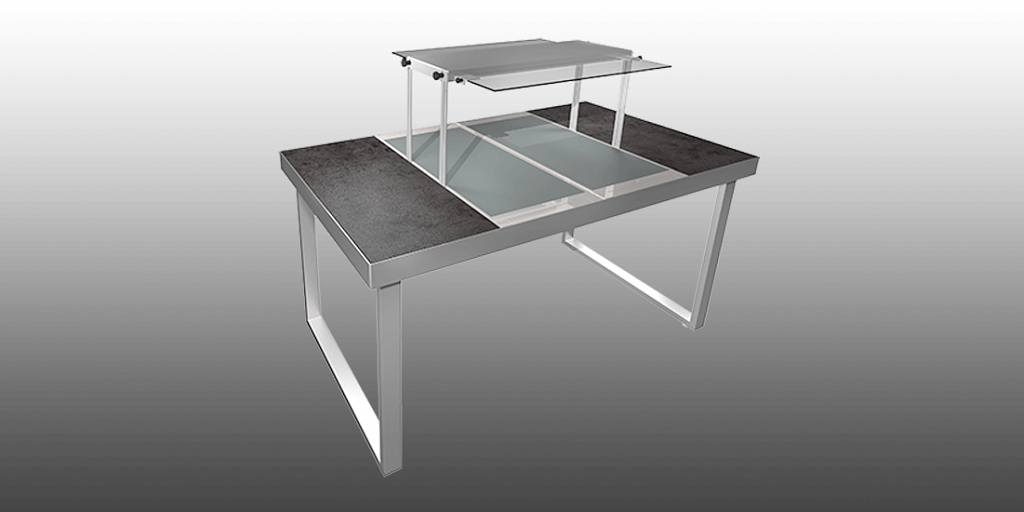 Be Safe! Hygienic Design by MEC2: sneeze protection systems and vertical protective panes
How to be safe?
The new Guard Series from MEC2 with horizontal and vertical sneeze and splash protection guards
In light of the pandemic, protection against infection is of absolute paramount importance for leading brands when dealing with customers and buffet solutions. One way to help mitigate this risk, is to ensure every effort is made from a hygiene and safety perspective by including sneeze protection systems and vertical protective panes made of toughened safety glass. When talking, sneezing or coughing, tiny droplets are released into the air from the respiratory tract or throat. Protection is therefore essential, especially if social distancing of at least 1.50m cannot be guaranteed, or if there is otherwise direct contact with food e.g. at the buffet.
MEC2 has expanded its livecookintable system with additional protection systems. In addition to a sneeze
guard now in 2 sizes with an option of angled glass panes, vertical protective panes are also available in different sizes and at different heights (as pure splash protection glass up to full protective glasses above eye level).
MEC2 protection system advantages at a glance:
System-compliant with all livecookintable components
Can be retrofitted to all professional and moove tables
for secure customer contact
easy | hygienic
easy assembly
high quality | stable
mobile | can be used anywhere