Automated in-stay upselling via Oaky: increased convenience and efficiency for hotel staff and guests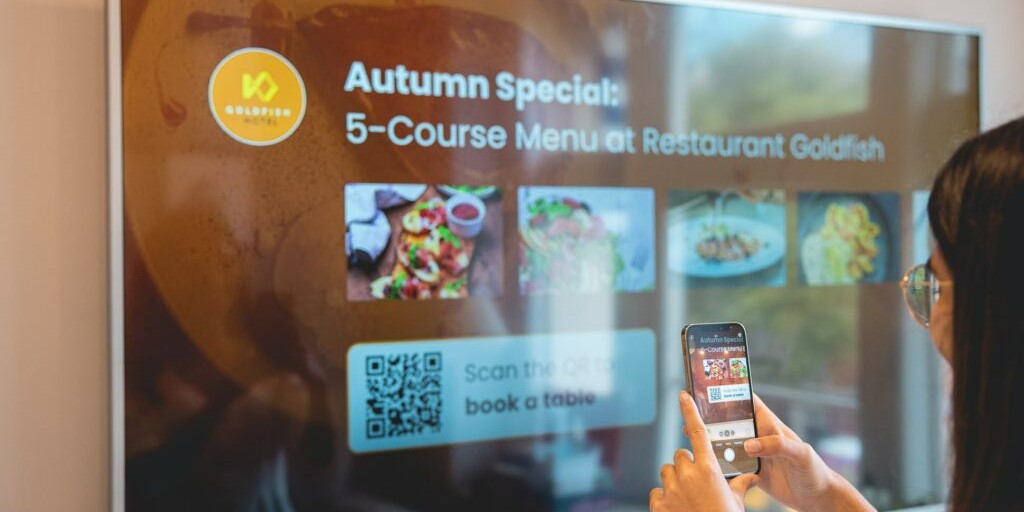 Oaky takes its new automated in-stay upselling function live to enable seamless upselling throughout the entire guest journey.
AMSTERDAM, September 20th, 2022 – Oaky, the hyper-personalised hotel upselling software, recently launched its new automated in-stay upselling feature. This addition to the platform allows hoteliers to automatically promote add-ons and services to in-house guests via direct messaging and QR codes. This new module will simplify guest communication around upsells and make it even easier for travellers to customise their stay. 
Today guests expect both a higher degree of contactless service and increased personalisation. Oaky's new in-stay upselling module caters to this growing demand for automation and the chance to create tailored experiences. Now travellers have continuous access to the Oaky guest landing page where they can easily access, browse and book their preferred deals. This works entirely without guests having to call or stop by the reception. 
"We're thrilled to launch our automated in-stay upselling feature. Extending personalised upselling from the pre-arrival to the in-house phase of the guest journey creates many new opportunities for hoteliers to streamline their communication and workflow and to offer travellers the highly personalised and tech-driven experience they expect today," said Erik Tengen, Co-founder of Oaky. 
The new in-stay upselling module brings advantages for both hoteliers and their guests. Travellers can effortlessly deck out their stay on their device whenever it's most convenient for them. That could be right after check-in, on the day of check-out or any time in between. 
"Implementing the automated in-stay upselling module has been a huge help to us because now every guest can discover and book our offers at their leisure, be it pre-arrival or while they're in-house. Thanks to that, we can create an even more personalised guest experience," says Samuel Deladrière, Head of Global Revenue at Martin's Hotels.
The main benefit of automated in-stay upselling for hotels is more efficient and effective communication. Oaky handles the promotional side by proactively contacting guests and making deals available via QR code. On top of that, booked offers can be automatically approved and added to a guest's profile, so the relevant teams can take action immediately. This saves valuable time and keeps requests from falling through the cracks of busy operations. 
"Oaky's automated in-stay upselling module simplified communication around add-on bookings. Now we never worry about missing a request anymore because Oaky helps us ensure that the operations teams are informed. For example, our breakfast staff immediately gets pinged about extra bookings so they can prepare. At the same time, the front office gets prompted to update the bill," says Melody Cluster Reservations Manager at Radisson Blu Hotel, Dubai Waterfront. 
Book a demo to discover more about In-Stay Upselling.
About Oaky
Oaky is a hyper-personalised upselling software that helps hotels boost revenue through enriched guest experience and branding. Enabling hotels to leverage segmentation, personalisation, dynamic pricing and more, Oaky takes upselling services and upgrades to the next level, maximising the average spend per guest and taking the legwork out of the upselling process. Oaky has been recognised as the Best Upselling Software by Hotel Tech Report for 5 years in a row and is trusted by innovative hotels, groups and chains across the globe, including the ONYX Hospitality & Radisson Hotel Group.