Amadeus releases new HotSOS experience assisting hotels in improving operational efficiency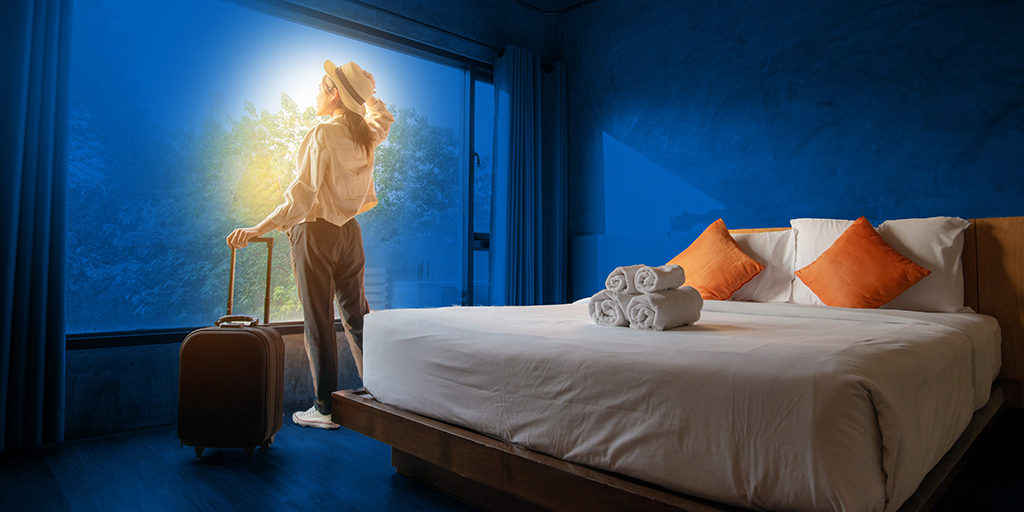 Update to Amadeus' market-leading software helps hotels to do more with less and alleviate the pressures of labour shortages.
The hospitality industry has adapted at record speed during the Covid19 crisis, adopting new cleaning protocols and processes as part of its response. Now, as restrictions change and travel resumes in some areas, hotels continue to face challenges such as labour shortages, rising operational costs and changing guest expectations.
In response to this, Amadeus has launched a new experience for its industry-leading service optimisation solution HotSOS. The new interface displays an overview of hotel performance, making it easier for hoteliers to analyse key reporting and data points with dynamic operational dashboards, labour output metrics and guest amenity request features.
The redesign makes it easier for teams to prioritise service orders, from housekeeping to maintenance, in one place. Prioritising needs is crucial to ensuring guest requests are met.
Against the backdrop of reduced staff, managers need to know which task to focus on first and that the right people are in the right place at the right time, enabling faster response times with open communication among managers and team members. The HotSOS solution provides hoteliers with critical data specific to their hotel operation and guest profiles so that they can easily identify areas for improvement and ensure a memorable guest experience.
Another evolution for the solution is faster employee onboarding. The intuitive web-based experience offers a new deployment model that focuses on flexi-training with a dynamic 'tips tool' and inline training materials, enabling users to quickly access the information they need to answer usage questions, further enhanced with a regular series of webinar sessions running throughout the year. This means that while hoteliers can still access Amadeus customer support for questions, they do not have to rely on service engagement and can instead use in-solution tools to guide and support optimal use by new team members and provide refreshers as the industry continues to adapt.
Amadeus' focus on research and development has enabled increased automation within the solution, which enables faster changes to business processes. With the recurring webinars and support of the team, hoteliers can be agile and flexible when it comes to changing requirements in their hotel operations.
Key benefits include:
New web-based accessibility delivering easy-to-use navigation, enhanced functionality and an intuitive, modern user interface built for the future of hotel operations
Efficient management of workflows and work prioritisation
Improvements to staff onboarding processes
Deployment models built for flexibility including new inline solution guidance, futher supported by optional webinar training
Improved staff engagement through focus on skill building
Ability to analyse forward-looking schedules and labour performance with newly improved scheduling and calendar views capabilities
Greater flexibility and adaptability to business rules or processes
Improvements in security protocols
Extensive value of solution capabilities with a growing partner network of over 120 integrations ranging from inventory and PMS systems to guest-facing applications
Dan O'Keefe, SVP hotel IT solutions, hospitality, Amadeus, says: "The new HotSOS experience is designed to solve real business problems for hotels today. Understanding the staffing challenges hotels face, and retaining and attracting staff, is crucial in this new operating environment where guest satisfaction is critical to measuring success. With streamlined training options, hoteliers can feel confident that new staff can quickly and effectively make use of system functionality, while also empowering their current staff with the right tools and technology to be able to do their jobs more efficiently and continue to develop their own skills.
"During the pandemic, we have continued to invest in innovation, as we see it is as a priority for our customers. The HotSOS enhancements will continue to help hoteliers improve their operational efficiency, which ultimately will positively impact the overall guest experience.
"This new solution is about flexibility in an increasingly fluid environment. It's built to solve the problems hotels are facing today, as well as those they will face tomorrow."
In the vast ocean, at the bottom of the world, lies the Land of the Long White Cloud — Aotearoa, New Zealand. This island of breath-taking natural beauty, shaped by extreme and ever-changing weather conditions, is the birthplace of DEVON outdoor design. Since 1976,...