Winter Olympic hotel poised for €25 million makeover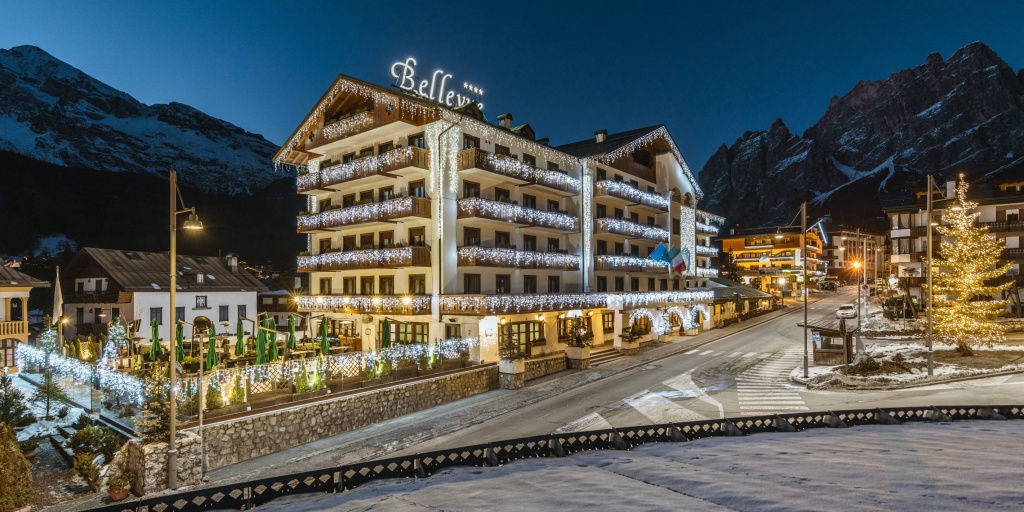 Imagery courtesy of Invel Real Estate.
A historic hotel in Winter Olympic destination Cortina d'Ampezzo, Italy, will be undergoing major renovations after changing hands.
Prodea Investments and Invel Real Estate have acquired Hotel Bellevue Suites & Spa for around €49 million ahead of the 2026 sporting spectacular.
Deep refurbishment
The new titleholders intend to undertake a c. €25 million deep refurbishment project, delivering a five-star luxury hotel with up to 100 rooms, prior to the Games opening. The food and beverage offer will also be upgraded to internationally-branded restaurants, establishing the hotel as a food and beverage destination in Cortina.
The six-storey building, currently partly hotel and partly private residences located in the centre of the ski resort, is now 75% owned by Prodea, with the remaining 25% going to Invel through its Eudora Fund LP discretionary fund.
The hotel was founded in 1894, conceived with the concept of hosting sophisticated guests and fans of the mountain atmosphere.
Local endorsement
Invel's managing partner and founder, Chris Papachristophorou, said: "This acquisition is a strong endorsement of our local knowledge and network, enabling us to source unique assets and create value.
"Our interest in the hospitality sector remains strong for Greece, Cyprus and Italy, where Prodea and Invel have a strong investment focus, and we now have a remarkable opportunity to develop a new luxury hotel in the heart of Cortina d'Ampezzo, ahead of the Winter Olympics 2026."
Games preparation
Other brands are also heading to Cortina d'Ampezzo to capitalise on Games tourism. Mandarin Oriental recently announced its first mountain resort, to be located in the town.
The hotel chain signed a long term management agreement with investment manager Attestor Limited to rebrand and manage the historic Hotel Cristallo, which will undergo a substantial renovation after closing in the second quarter of 2023. The property will reopen as Mandarin Oriental Cristallo, Cortina in the summer of 2025.
Mondrian Riyadh Al Malga Hotel and Residences will be developed as part of the mixed-use Al Malga Urban Village and is set to open in 2026. Murabba proximity Located in the northern part of Riyadh, the Al Malga neighbourhood is at the entrance of the recently...
In partnership with White Lodging, the project is turning the former Otis Hotel into Plaza San Antonio Hotel & Spa, Autograph Collection, a nod to the area's roots and hotel's past identifiers. Historic heart The 253-room property has often had 'plaza' in its name...
Emblems Phu Quoc will mark the line's debut in the Vietnam market when it opens in Q1 2025. Local low-rise The hotel will be positioned on Sao Beach, overlooking the ocean close to the southern tip of Vietnam's Pearl Island. This locally-inspired low-rise retreat,...
The developer, Red Sea Global, is partnering with wellness resort operator, Jayasom, to deliver an integrative multigenerational health offering. Resort and residences With a planned total of 153 keys and 24 branded residences, Jayasom Wellness Resort, Amaala will be...
ABOUT THE COMPANY
Prodea Investments is the leading real estate investment company in Greece, listed on the Athens Stock Exchange, with total assets exceeding €2.9 bn.
Error, group does not exist! Check your syntax! (ID: 3)