Using Consumer TVs for Hotel Video Walls – KniTec Explains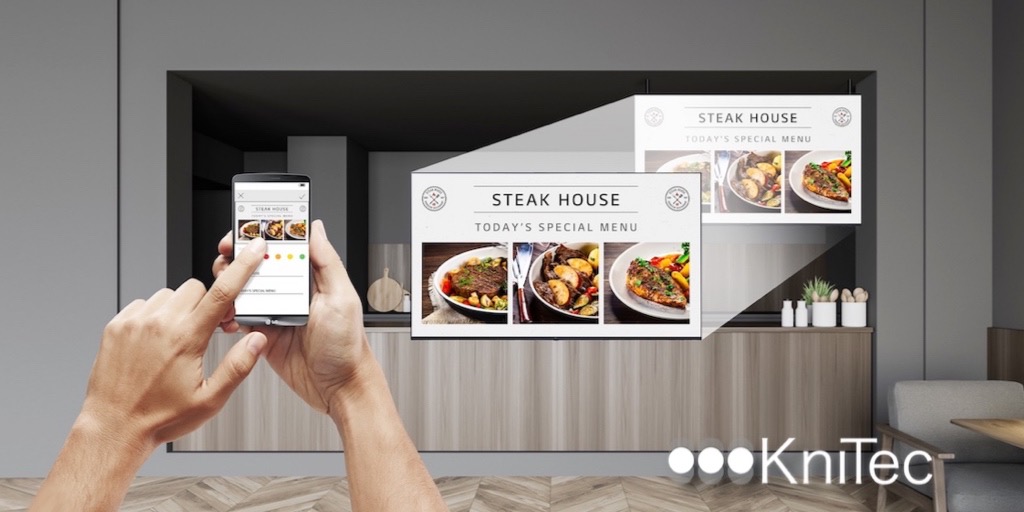 You think to yourself, "couldn't I use the TVs from a big box store for my hotel lobby video wall?" KniTec, the United States' premier Digital Display dealer, tells you the honest truth.
The temptation is real. 
You're waiting to order your burrito and notice the menu is on a row of four digital displays. Two are programmed with static images of the current menu, one rotates through promotions, and one shows a guy enjoying his burrito. 
You think to yourself, "couldn't I accomplish the same thing in my hotel lobby with TVs from the big-box store down the street?"
KniTec, the United States' premier Digital Display dealer, gives you the honest truth.
"Well, I suppose you could, but it would be a huge pain and end up costing you more money in the long run than just buying a Digital Signage Display," says Sarah Glickman, Director of ProAV Sales at KniTec.
"Different Displays have different functions," she explains. "So if a Display is meant to be a homeowner's living room TV, like the TVs sold at big box retailers, then its Display Technology will be one that supports constantly moving images with a brightness level (nit) suitable for the living room, which would be too dim in most commercial environments. Digital Signage Displays are often more rugged, both in terms of their exterior casing and their components. Most are built for 16/7 or 24/7 operation (16 or 24 hours a day for 7 days a week) as opposed to Consumer TVs, which are often 8/7."
"Then the menu system would also present challenges. Your Consumer TV may be a Smart TV or have a consumer interface that prioritizes easy selection of streaming platforms instead of a menu that is laid out to select (and in some cases, even design) user-created content for advertisements or menus."
"And then your physical ports would be all wrong, too — Commercial Digital Displays almost always have multiple USB/HDMI ports and a Display/DVI port because they are often connected to some sort of external "brain" to host the content. Or if you have multiple Displays, you'd want the ability to daisy-chain them."
"I could keep going, but I'll end with the Warranty factor, which is important when you're investing in multiple Displays… and Displays break more often than people think, especially Displays not made for a Commercial setting. Your Consumer TVs are also going to have a Consumer Warranty, which is much shorter than a Commercial Warranty. And if you use your Consumer TV in a Commercial setting, the Warranty is void anyway."
"All in all, using Consumer TVs as Digital Signage is like wearing a scuba suit to a wedding. You could do it, but it's clearly the wrong choice for the setting and would be incredibly uncomfortable."
KniTec supplies Guestroom Televisions, Digital Signage, and Audio to all major hotel brands across the country, including Hilton, Marriott, Best Western, IHG, and others. For unbiased consultation and unbeatable pricing on the best technology for your hotel, visit www.knitec.com or call 866-469-7111.