UK hotel group stretches its legs into continental Europe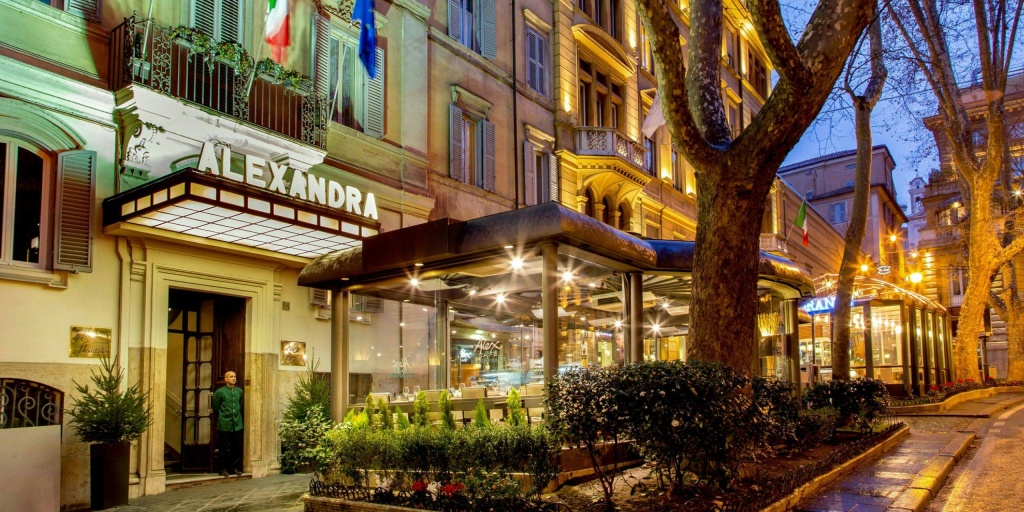 UK-based hotel owner and developer Molo Hotel Group is to overhaul its first acquisition in mainland Europe.
The firm now owns Hotel Alexandra in Rome, Italy, located on the famous Via Veneto, which was featured in Fellini's 1960 film, La Dolce Vita.
Upscale repositioning
As with all Molo properties, Hotel Alexandra shall be operated by Lighthouse Hotel Management, and plans are currently afoot to begin major refurbishments on the hotel, allowing for upscale repositioning.
Ross Morrow, MD of Molo Hotel Group, said: "We are delighted to finalise the acquisition of the Hotel Alexandra. A beautiful building in historic surroundings. We are excited by the plans to refurbish the property and to extend the Hotel Alexandra's illustrious history."
Stephen Bench, MD of Lighthouse Hotel Management, added: "The Hotel Alexandra marks an important milestone for Lighthouse. Our first hotel in mainland Europe brings many opportunities and we can't wait to create a first-class hotel experience on Via Veneto."
Worldwide vision
Hotel Alexandra is Molo's first acquisition in continental Europe, following last years' purchase of the Manchebo Beach Resort and Spa in Aruba, adding to its existing strong presence in the UK.
Rome continues Molo's trend to acquire or develop in key destinations such as Edinburgh, Liverpool, and Manchester, with further acquisitions planned in Europe and the Caribbean.
In the pipeline
The expansion is part of the group's ambitious plans for 2023, which includes three properties currently under construction and scheduled to open by spring, alongside the four hotels which are currently owned by the group.
In a pre-opening phase currently is a dual IHG Hotels & Resorts group-branded site in Liverpool, UK. With Molo as the owner of both properties, Hotel Indigo Liverpool Ropewalks and Holiday Inn Express Liverpool Ropewalks will respectively bring 130 and 257 keys to the English city.
This addition to Accor's luxury brand will combine elegant rooms and suites alongside private residences, all featuring stylish contemporary design, cutting-edge technology and warm Swiss hospitality. Panoramic project Swissôtel Resort Bodrum Hill, with panoramas of...
The hotel is due to open in 2026 and will bring an international brand to leisure and business travellers visiting Pakistan in the coming years. Breadth of facilities Situated in Lahore, part of the Punjab province, the 220-key hotel is located close to upscale...
Hotel Toranomon Hills will be located at the heart of Tokyo's emerging business centre as part of the new Toranomon Hills Station Tower.  Urban living room Slated to open in late 2023, the 205-luxury hotel will mark the second hotel within The Unbound Collection by...
The projects are strategically located to create an international tourist destination focused on sustainability and innovation, as well as high-end service and experiences. Triple set Situated 45 km from Rio de Janeiro, the three-hotel complex is anticipated to mark...
Error, group does not exist! Check your syntax! (ID: 3)