UK hotel group stretches its legs into continental Europe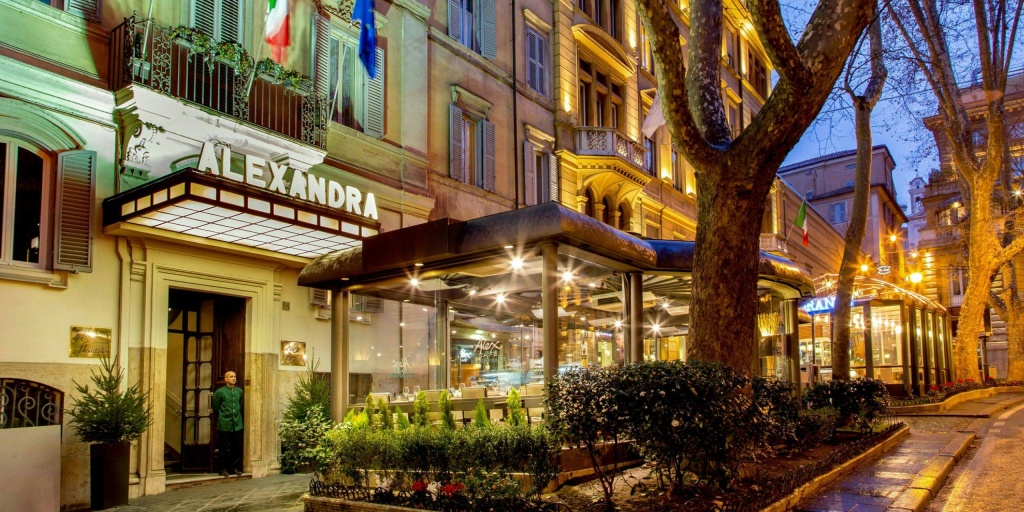 UK-based hotel owner and developer Molo Hotel Group is to overhaul its first acquisition in mainland Europe.
The firm now owns Hotel Alexandra in Rome, Italy, located on the famous Via Veneto, which was featured in Fellini's 1960 film, La Dolce Vita.
Upscale repositioning
As with all Molo properties, Hotel Alexandra shall be operated by Lighthouse Hotel Management, and plans are currently afoot to begin major refurbishments on the hotel, allowing for upscale repositioning.
Ross Morrow, MD of Molo Hotel Group, said: "We are delighted to finalise the acquisition of the Hotel Alexandra. A beautiful building in historic surroundings. We are excited by the plans to refurbish the property and to extend the Hotel Alexandra's illustrious history."
Stephen Bench, MD of Lighthouse Hotel Management, added: "The Hotel Alexandra marks an important milestone for Lighthouse. Our first hotel in mainland Europe brings many opportunities and we can't wait to create a first-class hotel experience on Via Veneto."
Worldwide vision
Hotel Alexandra is Molo's first acquisition in continental Europe, following last years' purchase of the Manchebo Beach Resort and Spa in Aruba, adding to its existing strong presence in the UK.
Rome continues Molo's trend to acquire or develop in key destinations such as Edinburgh, Liverpool, and Manchester, with further acquisitions planned in Europe and the Caribbean.
In the pipeline
The expansion is part of the group's ambitious plans for 2023, which includes three properties currently under construction and scheduled to open by spring, alongside the four hotels which are currently owned by the group.
In a pre-opening phase currently is a dual IHG Hotels & Resorts group-branded site in Liverpool, UK. With Molo as the owner of both properties, Hotel Indigo Liverpool Ropewalks and Holiday Inn Express Liverpool Ropewalks will respectively bring 130 and 257 keys to the English city.
This property designed for both business and leisure travellers had its soft opening in March 2023 and its full inventory is set to be launched in the second half of the year. Hybrid hospitality One of Thailand's leading hotel and property development companies, Dusit...
Jeanne Gang of Studio Gang architecture and urban design practice is behind this 101-storey tower now recognised as the tallest building in the world designed by a female architect. A landmark site The landmark building housing the St. Regis Chicago is located in the...
Highlights of this design-led hotel range from its prime central location to inviting spaces including a stylish restaurant and rooftop bar. A reimagined heritage site The new Hotel Montera Madrid, Curio Collection by Hilton is found in a remodelled neoclassical...
This neighbourhood inspired property will bring guests together with the community through locally influenced design and social hubs including a rooftop lounge. City brand debut Canopy by Hilton San Francisco SoMa is now welcoming guests and locals into a space...