Treehouse to branch out to USA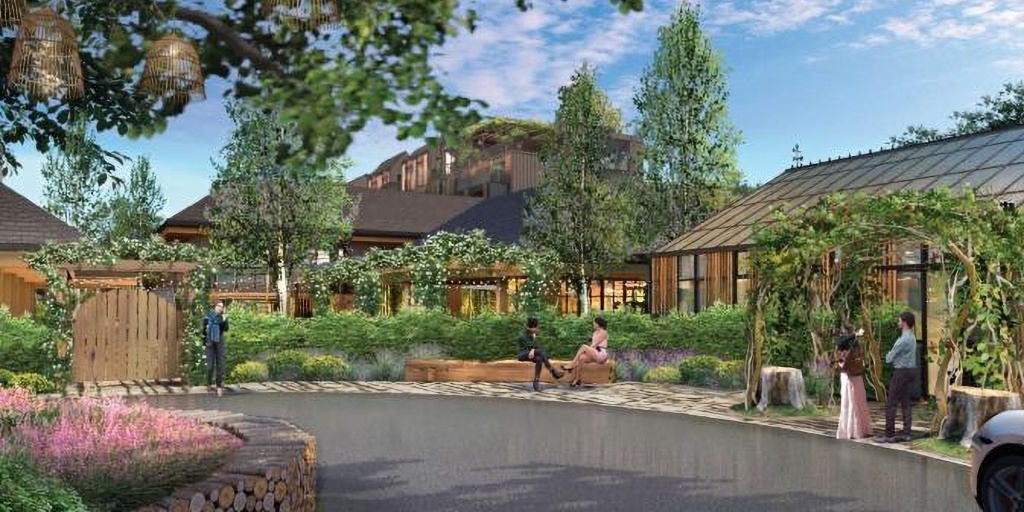 Imagery courtesy of  SH Hotels & Resorts
SH Hotels & Resorts brand Treehouse Hotels is heading to the USA for the first time with a new site set to open in Sunnyvale, California in late 2023.
The environmentally-conscious marque's latest expansion sees a 254-key site opening in the high-tech heart of Silicon Valley.
Eco impact reduction
Treehouse Hotel Sunnyvale will repurpose several existing structures and elevate a new six-storey building constructed offsite using modular methods that dramatically reduce environmental impact and waste.
Trees felled in construction are reclaimed and crafted by local artists into socially conscious, nature-themed sculptures fashioned onsite. From hand-crafted accents, secret nooks, playful angles, hammocks and hideaways and surprisingly placed lookouts, every element of the adaptive reuse project deliberately blurs the boundaries between inside and out.
Quirky touches
The majority of rooms, including 21 suites, provide private outdoor spaces, from ground floor patios to balconies and terraces on the upper floors. Interiors will include soft sofas built into rough-hewn wooden bookcases, farm table distressed wooden desks and wood ceiling beams, colourful pillows and quirky quilts.
Amenities encompass a casual café with indoor and outdoor seating, a garden offering games and a beer garden, a courtyard pool complete with cabanas, hot tub, pizza oven and state-of-the-art fitness facility. Three meeting rooms inside the hotel complement an expansive event space crafted from a classic tilt-up rustic barn, complete with an outdoor pre-function space flowing into a lawn that can be tented to accommodate increased capacity.
Playful property
Brand founder and Starwood Capital Group chairman and CEO, Barry Sternlicht, said: "Sunnyvale is the epicentre of the bold ideas, disruptive technology, imagination and innovation that make Silicon Valley an icon and inspiration for the world.
"Every inch of this playful property, from mismatched materials to secret nooks and unexpected artwork, creatively combines the energy and intensity of Silicon Valley's high-tech culture with the simpler, older, more natural charms of the Santa Clara Valley's pre-internet era."
Treehouse will be following up this US entry with another, Treehouse Brickell, which will arrive in Miami in Q1 2025. The 191-room site will be housed across two towers.
Wynn Al Marjan Island in the UAE's Ras Al Khaimah will be a multi-billion-dollar integrated resort due to debut in Q1 2027 as the largest project of its kind in the Emirate's growing hospitality sector. Beachfront first The Las Vegas-based hotel and casino operator is...
Arjaan Hotel Apartments by Rotana is expected to be completed by 2026.  Full facilities The aparthotel will offer fully furnished spacious studio, one- and two-bedroom apartments. Residents will have access to the Bodylines Fitness & Wellness Club featuring a...
NH Sydney Airport is due for completion in Q3 2026 near Sydney's international and domestic airports, 7 km from the heart of the city's central business district. Upscale plan The overall design and vision for the AUD55 million newbuild upscale property was placed in...
Formerly referred to as Mantra Tullamarine, the hotel has recently been renamed Mantra Melbourne Airport to provide greater clarity and make it easier for guests to identify the hotel's convenient location at the airport. Dining and room refresh The Pacific-focused...