The big interview: Elie Younes, executive vice president and global chief development officer, Radisson Hotel Group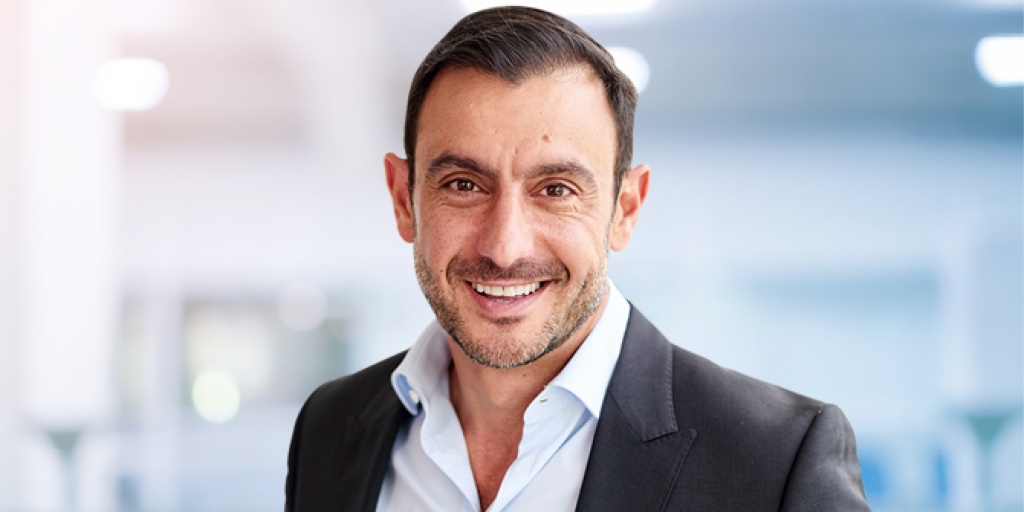 Last month we took a look at Radisson Hotel Group's development strategy in the Middle East, so this month we are following up with a deep dive into the major company's global plan.
Therefore, after our discussion with Oussama El Kadiri TOPHOTELNEWS spoke to Radisson Hotel Group's executive vice president and global chief development officer, Elie Younes, about where the chain is focusing its efforts now that it has sold its Americas arm to Choice Hotels International.
What does the Radisson Hotel Group pipeline currently look like?
Currently, Radisson Hotel Group includes nine distinct brands in over 110 countries and more than 1,000 hotels in its portfolio in EMEA and APAC. In 2021, we reached a new milestone as the most successful year ever in terms of signings. In 2022, we plan to exceed the number of hotels we signed in 2021 significantly and open more than 15,000 rooms in EMEA and APAC (excluding China). Our focus for growth is on APAC, and in particular China where we plan to grow over 1,000 hotels together with our partners and owners, Jin Jiang. We recently announced our plans to grow our portfolio fourfold in Vietnam and celebrated the opening of regional offices in Bangkok, Ho Chi Minh City, Jakarta, and Sydney. With a strong portfolio ranging from economy to luxury, we can customise our development strategy to partner with owners and investors in every market segment and location.
Did the pandemic change the group's development strategy?
During the pandemic, we remained focused on our strategic transformation plan with the ambition to be one of the top three hotel companies for owners, guests, and talent. Our expansion plans are part of this overall transformation strategy that includes significant investments, a new brand architecture, state-of-the-art IT systems, and more personalised guest experiences.
As a result of the pandemic, we shifted our development strategy in line with changing demands from owners, investors, and guests to accommodate changing restrictions and lockdown parameters. The shift in our development strategy was limited from a geographic location perspective. From a product perspective, we saw a significant demand from individual hotels and small chains looking for conversion opportunities as well as semi-conversions as opposed to new build-hotels, all driven by the economic climate.
What did the recent sale of your Americas arm mean for the Radisson Hotel Group pipeline?
Since the introduction of our strategic transformation plan, Radisson Hotel Group has been committed to the global success of the Radisson family of brands and expanded the overall footprint of our global operations. We have achieved strong results, doubling the number of rooms signed per year in EMEA and APAC, confirming Radisson Blu as the largest upper-upscale brand for over 10 years, establishing Radisson as the upscale brand with the largest growth in EMEA, developing plans for over 1,000 hotels in APAC (mainly in China).
We are confident that Choice Hotels is the right owner with the right long-term strategy and management team to successfully accelerate the growth of the Radisson business in the Americas. Radisson Hotel Group will continue to leverage the strength of our operational excellence to set our business in EMEA and APAC on a significant growth path, with the aim of doubling the portfolio in those markets by 2025.
Which regions do you see as having the most potential for Radisson Hotel Group properties?
To date in EMEA, Radisson Hotel Group has signed and opened over 100 properties in key countries. We see strong potential leveraging the success of our portfolio of diverse brands to date, and we are aiming to exceed the record we set last year of the most signings within one year.
In China, we are targeting exponential growth in partnership with our partner and owner, Jin Jiang and its subsidiaries, both as a destination and an important source of outbound business.
In the rest of APAC, our focus is on five strategic growth markets: India, Thailand, Vietnam, Australia, and New Zealand. In India, Radisson Hotel Group will build on its existing position as one of the most recognised and respected hospitality companies with a growing portfolio of 100+ properties in operation across more than 60 locations nationwide. The establishment of new dedicated business units in Bangkok, Ho Chi Minh City, Jakarta, and Sydney will grow the group's local development and operations teams to offer local language and expert support capabilities in core markets. The group is also opening a new regional office in Riyadh later this year to build development and operations teams locally.
Which Radisson Hotel Group brands will be most aggressively developed over the coming years?
We expect strong results across all our diverse portfolio of brands. Based on our current projections, our Radisson Individuals, Radisson Blu, and Radisson brands are showing the strongest promise for development in today's current climate. This is in addition to our resort portfolio which is expanding rapidly and includes over 120 properties in operation and under development in EMEA and APAC today in response to the increasing demand for leisure and staycation travel. Radisson RED is a very relevant brand for owners and guests in key dynamic markets like London, Madrid, Dubai, Cape Town, and Vienna, and we are expecting the brand to see more growth over the next years.
In partnership with PPHE Hotel Group, we are developing a portfolio of premium lifestyle art'otels in key gateway cities and collaborating on growth opportunities across our portfolio in Europe. A particular focus for growth across EMEA is the expansion of our midscale lifestyle brand, prizeotel, with 45 projected new signings in select countries over the next five years, including the introduction of the brand to the UK. The brand opened its first hotel in Vienna earlier this year.
Radisson Hotel Group has targeted a further 1,000 openings in APAC by 2025 – how did you arrive at this figure?
We are looking to achieve our aim of adding 1,000 hotels and resorts in APAC by 2025 through a combination of organic growth, mergers and acquisitions, master licence agreements, and leases in key locations, with China being the main focus, working with our partner and owner, Jin Jiang and its subsidiaries, both as a destination and an important source of outbound business.
Our focus for the rest of APAC will be on five strategic growth markets, India, Thailand, Vietnam, Australia, and New Zealand, with the aim of building on existing initiatives.
The group also has an ambitious African growth strategy – can you detail how you envision reaching your 150-property target by 2025?
Africa is a key market for our overall growth strategy and has proven a very successful region for us over the past two years. A strong first half of 2022 on the African continent allowed us to surpass our half-year growth target in Africa with exciting new openings and market entries across both business and leisure destinations.
The acceleration of our openings during the last 12-18 months highlights the relevance of our brands in today's market, the trust and confidence our partners have in Radisson Hotel Group, and the quality of our pipeline as a market leader.
How easy or difficult is it to raise financing and investment at the moment for your upcoming sites?
We have a strong relationship with our investors and work with many of them on multiple projects. The pool of investors is similar to those in previous years but there are new players in the markets. Having said that, there will likely be some challenges in the coming year when it comes to debt funding, especially for new built projects where we will see increased interest rates.
How are you managing through global supply chain disruption and what criteria do you use to determine which suppliers to work with?
Recent supply chain pressures, global risks, and the social impacts of the covid-19 pandemic and climate change have made supply chain transparency and risk management essential for Radisson Hotel Group.
We are fortunate at RHG to have a global sourcing and procurement department who are constantly leveraging our significant buying power and risks both at a global and local level to not only source products in a timely manner for our hotels across the globe but to do so at the most competitive value to our owners. The right balance between local, area, and global suppliers helps us to mitigate the disruption risk.
What direction do you see the group's hotel developments heading in over the next years?
Our regional focus remains the same. Our intentions are to cement our position as the largest player in the upscale and upper upscale segments in Europe, accelerate our growth in emerging markets like the ME and Africa further, and exponentiate our growth in APAC, mainly in China but also in key markets like India, Australia, Indonesia, Thailand, and Vietnam.
Resorts will continue to thrive in the coming 48 months across the regions, and in relevant resort markets. We also see some form of integration of resort elements in urban hotels where leisure demand will likely grow further.
Matias Ranieri has joined the Miami and Buenos Aires-based firm as vice president, operations and development and Liz Speichinger has become vice president, brand development and strategic sales. Seasoned professional Ranieri, a seasoned hospitality professional with...
A specialist in luxury hospitality, Acar will be bringing his expertise to Accor as well as his overall passion for brands and will help Raffles and Orient Express to further expand around the world. American oversight He will be based in New York, reporting directly...
Industry veteran Christian Boyens will join the company in the role of vice president and divisional leader of Southern Europe, while Iain Langridge will take on an added responsibility in his new role as vice president and divisional leader of Northern Europe, Africa...
Frasers Hospitality will now be led by Eu Chin Fen, who is moving over from the company's real estate investment trust manager, where she was also CEO. Overseeing expansion Replacing Koh Teck Chuan after his four year tenure, she will report directly to Panote...