The big interview: David Damiba, CIO and Olivier Granet, CEO, Kasada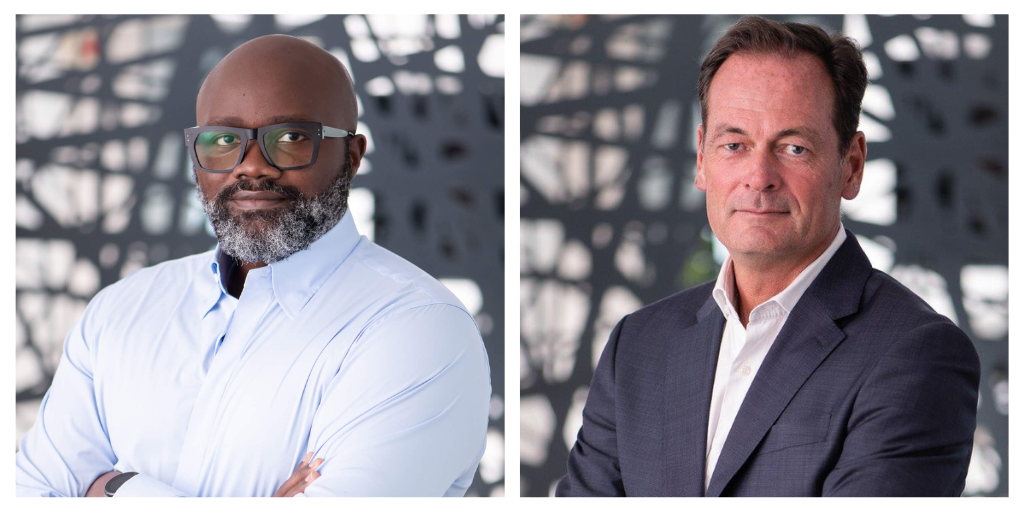 Pictured, l-r: David Damiba, managing partner and CIO, and Olivier Granet, managing partner and CEO, Kasada.
Investment firm Kasada Capital Management specialises in hospitality investments in sub-Saharan Africa, so how does the senior team there view hotel development in the region?
TOPHOTELNEWS caught up with Kasada managing partner and CIO David Damiba and managing partner and CEO Olivier Granet to see how the hotel owner is planning to progress, now that it controls over 2,400 hotel keys across eight countries.
Are you looking to further expand your hotel properties?
We are the most active investor, with our initial portfolio of hotels doubling within 18 months. We have a good coverage of key cities thanks to a presence in eight countries in sub-Saharan Africa. Our ambition is to expand our business across West, South and East Africa and strengthen our presence in the most dynamic and attractive cities of the continent. Kasada is the most active investor in the sub-Saharan African hotel market, and we intend to maintain this momentum and dynamism as long as there are opportunities to create value in the region.
How did the recently-announced deal to renovate the Umubano Hotel in Kigali come about and how will the property be transformed into a Movenpick site?
Rwanda perfectly combines business and leisure in one unique destination. It also boasts a rapidly growing market that has enormous potential to attract major travel flow. The fact that the country hosted the Commonwealth Heads of Government Meeting (CHOGM) last June in Kigali, gathering 35 heads of states and 5.000 participants, is unique in Africa. What is also unique is the country's landscapes and wildlife that offer a broad range of activities to local and international guests. We intend to fully refurbish the asset while keeping its architectural features. In addition to the renovations, we plan to expand the service offering of this future Mövenpick by including coworking spaces, wellness areas as well as leisure facilities. 
What project are you most proud of so far and why?
We are an independent investment platform dedicated to hospitality in Sub-Saharan Africa with an objective to cover all market segments and key cities. Our portfolio consists of a wide range of assets with a dedicated asset management strategy for each of them. We are very proud of our flagship Cape Grace, which was recently awarded the No. 1 Best City Hotel, Africa, in the 2022 edition of Travel + Leisure World's Best Awards. Launching the renovation of our Ibis hotels in West Africa is also very exciting for our team and will bring the best and most innovative standards in Africa at an affordable price. The key common factor for all our projects is to support the recovery of the sector by rejuvenating all our properties to offer the best guest experience and highest ESG standards thanks to our talented and well-trained teams. 
Is there a particular African region you believe is ideal for further hotel investment?
We are focusing on key cities in sub-Saharan Africa and almost everywhere you can find the same market needs, with growing economies driven by a young and dynamic population with a lack of hotel infrastructure (the number of rooms per 1,000 inhabitants is 10 times lower compared to the worldwide average). A number of hotels were designed a long time ago, mainly for long haul business travellers. There is a need to renovate them and provide a new look and feel that's better adapted to the guests' expectations, with most of them based on the African continent.
Is there any hotel type or sector you believe has the most potential?
When we consider the hospitality market in sub-Saharan Africa, we can clearly see that it is a market where the mid-range segment of the economy is either underdeveloped or non-existent. Therefore, we believe that this is a type of property that has a lot of potential in the region and for which there is a strong demand. The other sector that has the greatest potential on the continent is the 'mixed-use' spaces sector, hence our recent partnership with WOJO, a major player in the operation of coworking spaces, by which we are implementing flexible office spaces in some of our hotels. As previously stated, business and leisure are a winning combination, and we strongly believe that it is an offering with promising perspectives on the continent.  
Kasada works alongside the Accor hotel group – which brands do you see as ripe for more expansion and why?
Accor Group offers a unique portfolio of +40 brands covering all market segments. We have used so far mainly the well-established and recognised brands such as Pullman, Movenpick, Novotel and Ibis. We also strongly believe in the opportunity to bring a new type of experience to the guest such as lifestyle brands, branded residence, and extended stay, for example.
Would you be looking to make investments on behalf of other hotel groups?
At this juncture, we believe it is more efficient to focus on a single hotel operator relationship combining international hospitality knowledge with African market expertise. We are a solution provider, working actively with a number of partners in Africa. We can offer a wide range of support including some co-investments.
How do you view the prospects for the pan-African hotel market at this time and what do you see as the current advantages or challenges?
The resilience of the hospitality market globally in Africa has been very impressive despite several challenges for all key market players. The market year to date is close to 2019 which is quite exceptional at a worldwide level. This has been driven by some very strong performance in key markets such as Nigeria and Senegal for example. This clearly demonstrates the potential of the regional market. We expect some positive outcomes in the future from the African Continental Free Trade Area (AFCTFA) to facilitate business and travel between different African countries.
How involved do you get with the design, equipment and facilities' specification of each project and what attributes do you look for in project partners and suppliers?
We have a strong focus on designing and optimising each project from its inception to enable cost reduction, risk mitigation and timely decision making, while continuously applying hospitality specific knowledge and global best practices. A key factor in our success is also the capacity to establish solid strategic partnerships across the value chain from financing to technical, operational and global supply chain.
How do you see Kasada progressing as a company over the next few years?
We are the most active investor in the hospitality sector in sub-Saharan Africa with a unique team combining skills and expertise from private equity and finance with the hospitality sector. We are very proud that we are recognised in the market as the partner of choice and a solution provider. After such a unique crisis, our capacity with our partners to support the swift recovery of the sector is our key priority. We strongly believe in the unique market potential driven by the young and dynamic population. We will actively continue to work closely with a number of key market players to develop our offer range for the benefit of our guests, our teams, and the planet with highest ESG standards.
One is a brownfield resort located in Uthandi, Chennai, and the other is a 100+-room conversion hotel in Hosur, an hour's drive from Bangalore. Swift openings The two strategically located hotels are scheduled to open in a few months. Both signings are intended to add...
Mayaliah Tulum Hotel & Residences - MGallery will house 45 bespoke hotel guest rooms and 95 branded private residences among tropical greenery, with the complex celebrating the millennia-old rhythm of local life. Tulum debut The distinctive boutique property is...
Under the flagship InterContinental Hotels & Resorts brand, the 450-room newbuild beachfront resort will be located in Kota Kinabalu, capital of Sabah state. Full facilities Marking a new milestone in the growth of IHG's luxury and lifestyle portfolio in Malaysia,...
Occupying a prime location in the city centre, the 124-guest-room Hilton Lille will continue to welcome guests and trade as a Hilton affiliated hotel before fully rebranding under Hilton Hotels & Resorts in 2024, following a multimillion-euro renovation. Dual...