The Ascott brings lyf brand to Tokyo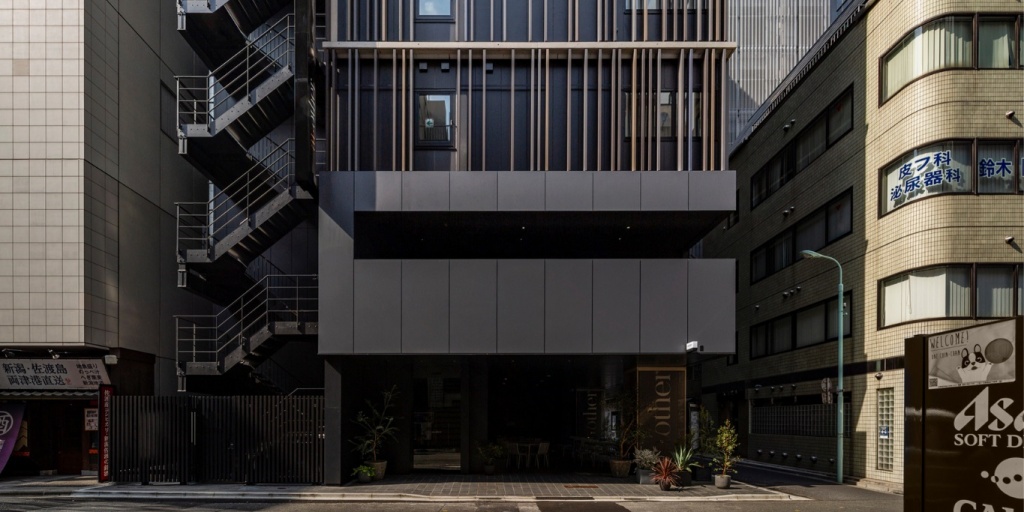 Imagery courtesy of The Ascott Limited.
CapitaLand Investment Limited's (CLI) lodging business unit, The Ascott Limited, has acquired a site in Tokyo to debut its lyf coliving brand in the city.
The freehold asset in Japan was purchased through the Ascott Serviced Residence Global Fund (ASRGF), Ascott's private equity fund with Qatar Investment Authority.
Growing momentum
The 140-unit property will be refurbished to become lyf Ginza Tokyo. Slated to open in June 2023, the hotel is set to meet the lodging demand of conglomerates and start-ups located nearby, and cater to leisure travellers visiting the capital city.
lyf Ginza Tokyo is ASRGF's fourth acquisition in 2022, deploying close to S$400 million across four countries in under five months. Other recent additions include lyf Bondi Junction Sydney, due to bring 197 keys online once the property's renovation completes in Q3 2024; Somerset Hangzhou Bay Ningbo in China, a 206-room newbuilding scheduled for launch in 2024; and Citadines Canal Amsterdam, a 93-key aparthotel due to open Q2 2023.
With the Tokyo acquisition, ASRGF will hold 12 properties with over 2,300 units across nine countries.
Extended stay popularity
Mak Hoe Kit, Ascott's MD for lodging private equity funds and head of business development, said: "Extended stay lodging assets such as serviced residences and coliving properties are becoming increasingly attractive as an investment class. Investors have recognised its resilience to withstand economic challenges and flexibility to reap the benefits during an upswing in demand. Partnering with Ascott allows investors to leverage our award-winning lodging operations to add more value to their investments.
"With the addition of lyf Ginza Tokyo, we are close to the full deployment of ASRGF. We seek to establish more lodging funds and attract like-minded capital partners to tap on Ascott's established investment and operational expertise to grow. Through our strong local team's expertise in deal origination, we continue to hunt for under-valued and/or under-performing assets which we will then further enhance their performance."
Thriving pipeline
The latest deal follows Ascott's signing of over 7,500 units in H1 2022, a 32% increase compared to the same period last year.
Aside from lyf Ginza Tokyo, 88% of the new units Ascott signed so far this year were on management or franchise contracts, while 12% of the units were investments through Ascott's private funds or its hospitality trust Ascott Residence Trust.
Among the projects under development are four rental housing properties under Ascott's Adoor brand in China. This includes the 1,412-unit Adoor Apartment Shanghai (New Development), Ascott's largest property in China, as it seeks to tap on the increasing demand from young and mobile professionals looking to rent fully-furnished homes on a longer-term basis in China. Ascott has also signed three Ascott-branded properties and five Somerset-branded properties in China. In addition, Ascott has secured 10 Citadines- and Citadines Connect-branded properties in Singapore, China, Malaysia, South Korea, Vietnam, Netherlands, Ethiopia, and Turkey; as well as four Questbranded properties in Australia. The properties are slated to open between 2022 and 2026.
Busy period
During H1 2022 the firm opened 20 properties with more than 4,500 units, a 56% year-on-year (y-o-y) increase in units. In addition, Ascott completed its acquisition of Oakwood Worldwide (Oakwood) in July 2022, expanding its portfolio by about 15,000 units, to over 153,000 units across over 900 properties.
Building on its global footprint, Ascott launched six properties in the Middle East, Africa and Turkey (MEAT) region this year, under its Citadines and Somerset brands.
Imagery courtesy of IHG Hotels & Resorts. IHG Hotels & Resorts has signed a management agreement with Saudi Investment Group and Marketing Co (SIGMAC), a subsidiary of Ghazzawi Group, for its second Hotel Indigo in Jeddah. Opening in Q1 2028, Hotel Indigo...
Accor's Sofitel Hotels & Resorts brand is expanding in Shanghai with the agreement of a 293-key luxury urban resort, set to open in 2025. The hotel group is partnering with Shanghai Xinguang Technology Development Group on the development of Sofitel Shanghai South...
Imagery © 2022 Hilton and LL Holdings. Hilton Worldwide has signed the first site for its newest brand, Tempo, in the iconic location of New York City's tourist hub, Times Square. The lifestyle strand will premiere in Q4 2023 with the opening of Tempo by Hilton Times...
Cheval Collection has signed a management agreement with Nakheel which will see the debut of its Cheval Maison brand in Dubai. The 131-serviced apartment property, called Cheval Maison - The Palm Dubai, is due to open in Q1 2023. Contract expansion It will feature a...
ABOUT THE CHAIN
The Ascott is a Singapore company that has grown to be one of the leading international serviced residence owner-operators.