Talenti Outdoor Living presents the preview of the 2022 Wood collections – Cleo Soft
The iconic outdoor brand presents the last signed innovations of Marco Acerbis and Ludovica+Roberto Palomba
Volumes, shapes and balance are the key elements of Cleo collection. It is a composition of objects that can be arranged in multiple layouts but always maintains a sense of calm, elegance and simplicity.
Cleo Soft // Wood collection by Marco Acerbis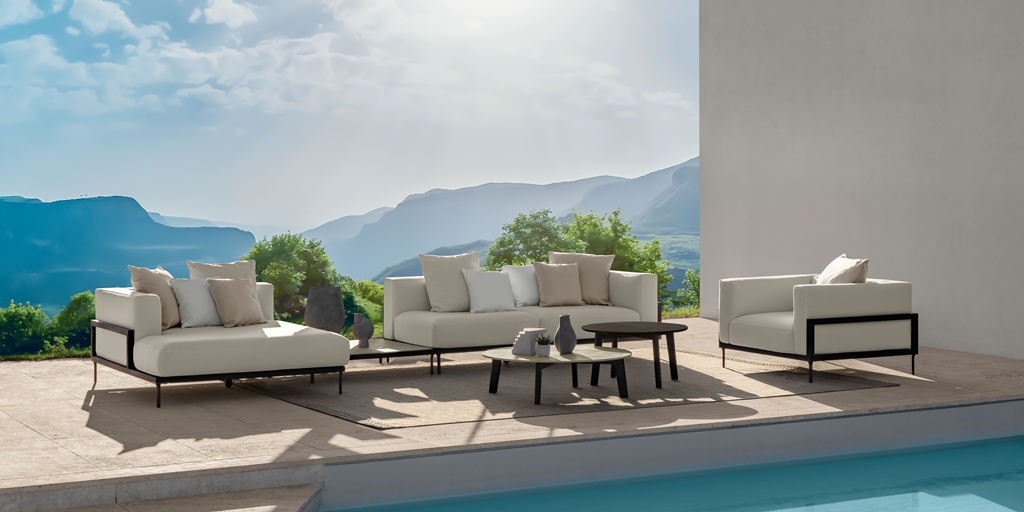 The lightness of the aluminum, the modernity of the Vitter surfaces and the surprising elegance of the upholstery are combined with a new soft cushioning that is very welcoming and comfortable, creating a new line that perfectly suits any style or outdoor space.

The rigid, geometric structures that characterise the Cleo Soft Wood collection support the enveloping, prominent seating of this modular outdoor sofa, creating a perfect balance between form and volume. The modular sofa is composed of two rectangular end modules and two longue elements, allowing you to create many combinations to achieve the desired shape of your space. Similarly, the love seat with cushions in fabric, which have removable covers, are easy to wash and resistant to atmospheric agents, thus reflecting the essentiality of the modules characterised by hybrid, geometric and voluminous shapes.
The Cleo Soft Wood rocking chair stands out for its great elegance and softness, key elements of the entire collection. This piece of furniture has been designed by Marco Acerbis to be combined with the geometric modules of the same line, aiming to reach a perfect balance between shapes and volumes.
The Cleo Soft Wood coffee table is perfect to decorate your garden. The wood structure can be combined with a top porcelain stoneware or wood top. The product is perfectly in line with the style of the collection, taking inspiration from nature.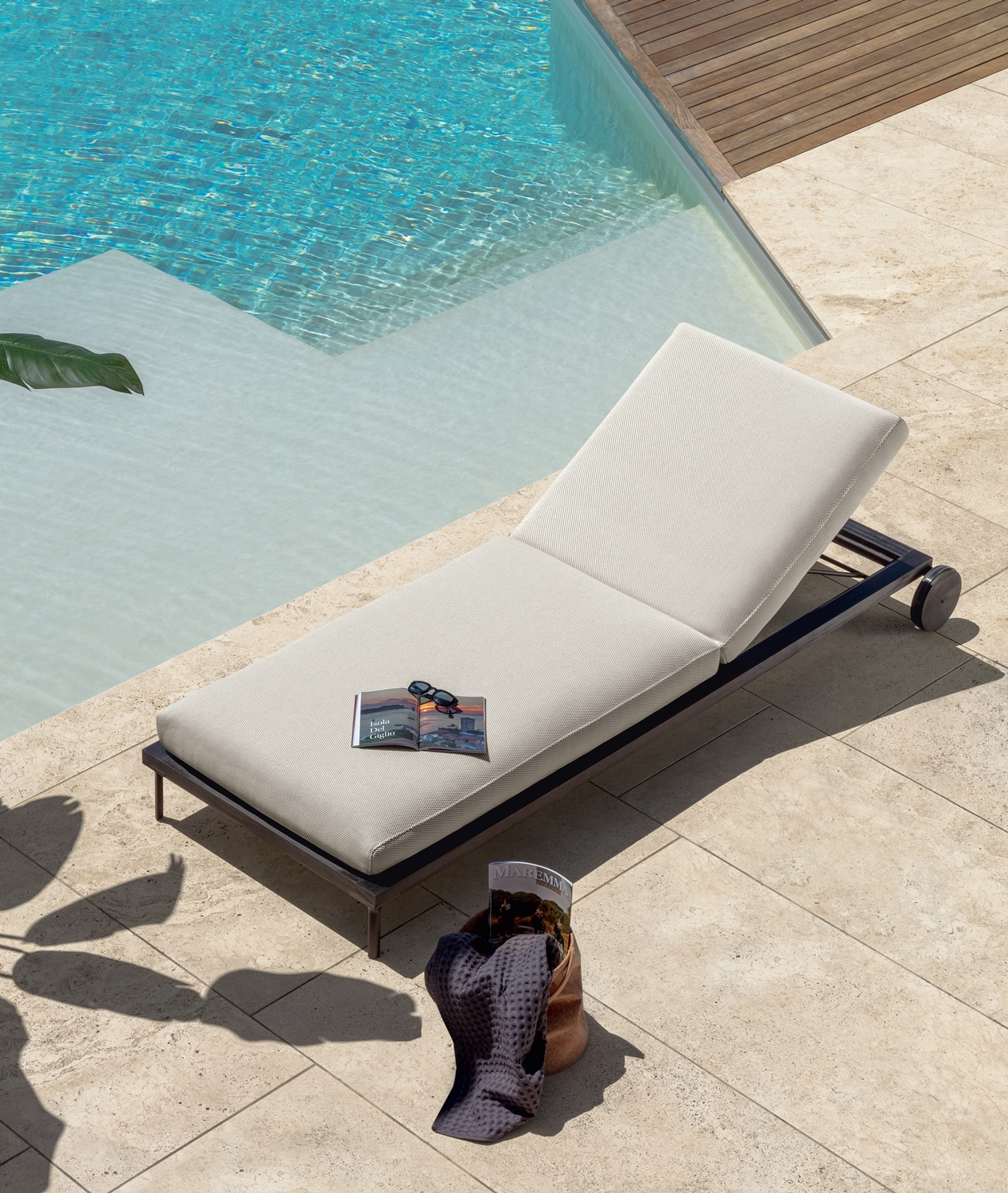 The Cleo Soft Wood sun lounger recalls the geometric lines of the voluminous modules of the collection. Characterised by a wooden frame, it has a reclining backrest, is equipped with wheels and is stackable. The cushions, padded in quick dry foam, have removable covers, are easy to wash and are weatherproof.
With its large square top, the Cleo Soft Wood 150 × 150 dining table can accomodate up to eight people. The wooden structure supports the stoneware top. Carefully selected and weatherproof materials make this dining table the best choice for your outdoor living. All the items are available in different sizes and dimensions.