Rocco Forte Hotels hires group director of operations
An experienced hotelier who's worked for Starwood, Marriott and Hilton will join the hospitality company in a key role overseeing operations across its 14 five-star hotels.
Rocco Forte Hotels has bolstered its senior team with a high-profile appointment.
Shaping Rocco Forte Hotels' approach
Antonello de Medici has agreed to take up the position of group director of operations at Rocco Forte Hotels. De Medici will assume full responsibility for the operation of the group's 14 five-star hotels from 3 January 2022, overseeing the sales, marketing, human resources and IT strategies.
"An eclectic and accomplished man like Antonello will allow us to design an even more solid corporate structure and accelerate the expansion of the group, which is already underway," said Sir Rocco Forte, founder and chairman of Rocco Forte Hotels. "I am delighted that he has chosen to work with us."
Extensive industry experience
Throughout his illustrious career in the hospitality sector, de Medici has held management and general manager positions for established brands like Starwood, Marriott and Hilton. As group director of operations for Rocco Forte Hotels, he'll be based in the Rome office, initially focusing on the company's Italian properties and upcoming Milan duo The Carlton and Rocco Forte House.
De Medici said: "I am honoured to become part of the Rocco Forte Hotels family and to be able to contribute to the development and the growth of such a prestigious brand."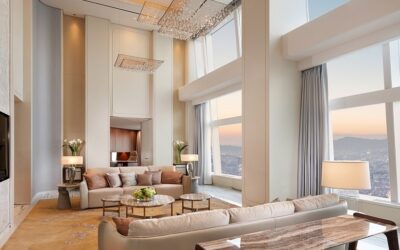 Lotte Hotels & Resorts' premier brand hotel, Signiel Seoul, was selected on its list of 'The Best Hotels in the World' for the first time among domestic hotels in an award hosted by global travel magazine Condé Nast Traveler on October 3 (local time). Condé Nast...