Nova Scotia to welcome playful new Moxy hotel this year
JONO Developments and Hotel Equities have signalled their intention to open a 160-room lifestyle property geared towards younger demographics in Halifax in Q4 2022.
Guests can expect this exciting property to provide a playful hospitality experience that reflects the identity of Marriott International's vibrant Moxy brand.
A milestone construction
On opening in the fourth quarter of 2022, this 160-key hotel will be the Moxy flag's first newbuild property in Canada. Moxy Halifax represents the result of a collaboration between owner and developer JONO Developments, Hotel Equities and Marriott.
"We are thrilled to cater to the booming next-gen and young-at-heart population by providing a playful hotel experience that encapsulates the Moxy brand," said Joe Metlege, co-owner of JONO. "This will be the only lifestyle hotel that truly reflects an international and youthful Halifax.
"We are equally excited about the Bar Moxy lobby experience that will create a new 'watering hole' in the Halifax nightlife scene. There will be live entertainment, captivating visuals and an overall fun vibe that will be second to none."
A fun hotel concept
This under-construction property promises to offer a stylish and playful experience in the downtown area of Halifax. Guests and locals will be able to meet and exchange ideas over a variety of small plates and handcrafted drinks.
The hotel is located close to the downtown waterfront, an area known for containing attractions like Halifax Citadel National Historic Site, along with an array of places to eat, breweries and farmer's markets. Outdoor adventures available locally include boating on Halifax Harbour.
Martin Stitt, Hotel Equities senior vice president of operations in Canada, said: "The partnership with JONO and the opening of the Moxy Halifax later this year represents Hotel Equities' continued investment and partnership in Canada. With over 1,000 Canadian associates, 30 hotels in four provinces and multiple Canadian offices led by best-in-the-industry leaders across all disciplines, Hotel Equities is poised for future growth and success."
Don Cleary, president of Marriott Hotels of Canada, added: "We are delighted to work with JONO Development and Hotel Equities to bring the vibrant Moxy brand to downtown Halifax. Characterised by its chic, minimalistic style and lively public spaces, we continue to strategically expand the Moxy brand across Canada's prime urban and metro destinations."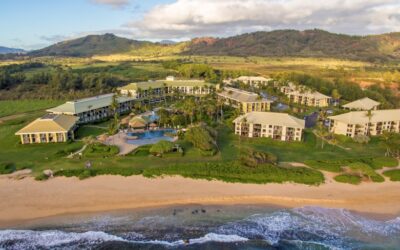 The Pacific hotel firm has acquired Kauai Beach Resort & Spa and plans to enhance the resort and provide an exceptional experience for both its employees and guests. Pivotal step Located in the picturesque town of Lihue on the 'garden island' of Kauai, the resort...