North Point Hospitality breaks ground on Marriott hotel in Savannah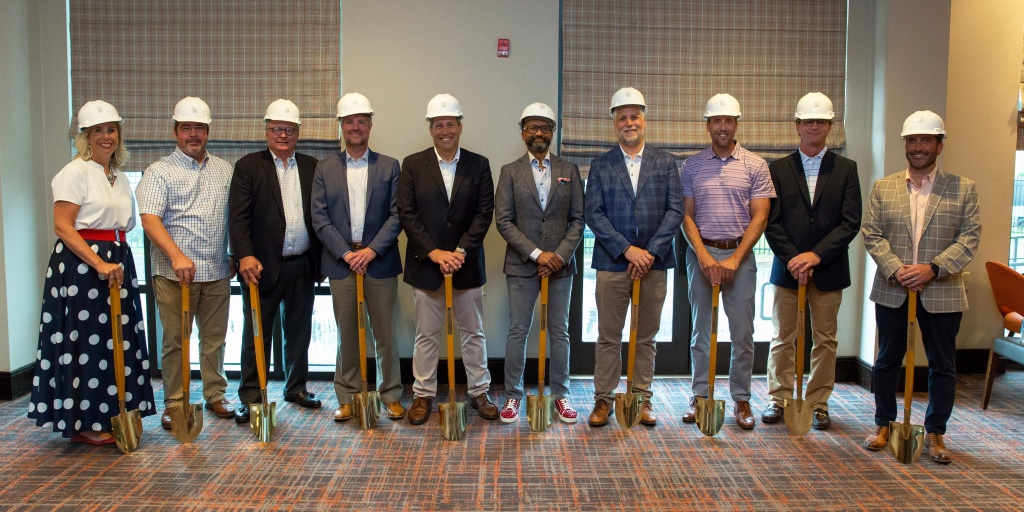 Imagery courtesy of North Point Hospitality.
Atlanta-based hotel development and management company, North Point Hospitality, has announced the groundbreaking of AC Hotel by Marriott Savannah Historic District/Riverfront in the USA.
On completion, this hotel on the riverfront of the Georgia city's historic district will feature public spaces including a rooftop bar and riverview dining experience.
A new lifestyle hub
AC Hotel by Marriott Savannah Historic District/Riverfront is now set to take shape on the east end of River Street overlooking the Savannah River. The hotel is scheduled to open in the first quarter of 2024.
Highlights of this forthcoming property will include a rooftop bar and dining experience with panoramic river views.
"We are proud to work with Marriott International to bring this lifestyle brand to the Savannah Riverfront," said S. Jay Patel, president and CEO of North Point Hospitality. "With more than 20 years of development and operating experience in Savannah, we are confident the AC Hotels brand will add to the rich hotel landscape in the market."
Part of a significant development
The hotel's 250 guest rooms will be joined by amenities including the ground-floor market and café Mood, a large fitness centre, more than 4,000 sq ft of meeting space and valet parking.
The hotel and a 316-space parking structure are included in the second phase of North Point Hospitality's River Street East mixed-use development, which will eventually comprise four hotels, retail and riverfront dining.
Noah Silverman, global development officer in the US and Canada for Marriott International, said: "We are excited North Point Hospitality has chosen to bring the AC Hotels brand to Savannah's historic district.
"The groundbreaking event is representative of the continued relationship between Marriott International and North Point Hospitality in bringing lifestyle brands to dynamic markets."
This lifestyle hotel is being brought to life by Venue International with a design concept that reflects its historic location by Designist. Taking over a historic site Moxy Afrika Han is set to open in 2024 in the historical Afrika Han building of Beyoğlu in...
Gran Meliá Lombok is a partnership between Spanish group, Meliá Hotels International, and local real estate firm, Invest Islands, and will become the first internationally-branded hotel to open in Torok Bay. Blending beachfront The five star beachfront resort will...
When THP News recently spoke to the London group's CEO, Fergus Stewart, he indicated that a deal had been signed with a major name, and now IHG's Hotel Indigo has been unveiled as the new brand. Multi million renovation The 252-key site will now undergo a £45 million...
In partnership with White Lodging, the project is turning the former Otis Hotel into Plaza San Antonio Hotel & Spa, Autograph Collection, a nod to the area's roots and hotel's past identifiers. Historic heart The 253-room property has often had 'plaza' in its name...
ABOUT THE CHAIN
AC Hotels was born from the vision of Spanish hotelier Antonio Catalan - who wanted to create a new kind of stay for a new kind of traveller that prefers to have fewer things, but expects them to be better than good.
Error, group does not exist! Check your syntax! (ID: 3)