North Point Hospitality breaks ground on Marriott hotel in Savannah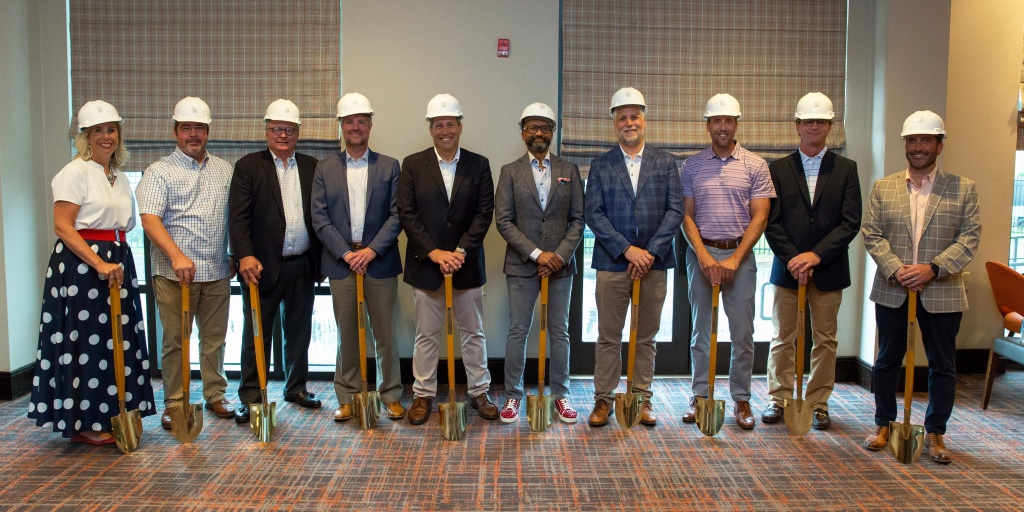 Imagery courtesy of North Point Hospitality.
Atlanta-based hotel development and management company, North Point Hospitality, has announced the groundbreaking of AC Hotel by Marriott Savannah Historic District/Riverfront in the USA.
On completion, this hotel on the riverfront of the Georgia city's historic district will feature public spaces including a rooftop bar and riverview dining experience.
A new lifestyle hub
AC Hotel by Marriott Savannah Historic District/Riverfront is now set to take shape on the east end of River Street overlooking the Savannah River. The hotel is scheduled to open in the first quarter of 2024.
Highlights of this forthcoming property will include a rooftop bar and dining experience with panoramic river views.
"We are proud to work with Marriott International to bring this lifestyle brand to the Savannah Riverfront," said S. Jay Patel, president and CEO of North Point Hospitality. "With more than 20 years of development and operating experience in Savannah, we are confident the AC Hotels brand will add to the rich hotel landscape in the market."
Part of a significant development
The hotel's 250 guest rooms will be joined by amenities including the ground-floor market and café Mood, a large fitness centre, more than 4,000 sq ft of meeting space and valet parking.
The hotel and a 316-space parking structure are included in the second phase of North Point Hospitality's River Street East mixed-use development, which will eventually comprise four hotels, retail and riverfront dining.
Noah Silverman, global development officer in the US and Canada for Marriott International, said: "We are excited North Point Hospitality has chosen to bring the AC Hotels brand to Savannah's historic district.
"The groundbreaking event is representative of the continued relationship between Marriott International and North Point Hospitality in bringing lifestyle brands to dynamic markets."
Within these, we profile three stand out developments, spanning from a new towering Vietnamese landmark to a one-of-a-kind shipping container hotel in a Californian national park. L'avenir Quy Nhon L'avenir Quy Nhon is a towering 'condotel' taking shape on...
Crown Regency Grand Paradise Resort Bohol will be a member of Radisson Individuals, RHG's affiliation brand. Lakeside setting Spanning across 2.9 hectares, the new resort will command a lakeside setting, close to several sandy beaches on Panglao in Bohol province....
DD Partners of Birmingham, Alabama, Peachtree Group of Atlanta and Woodbine Development Corporation of Dallas are teaming up to create Embassy Suites Gulf Shores, overlooking the Gulf of Mexico. Project partners Now underway, the Gulf Shores site's development and...
Located on the Gulf of Aqaba, Epicon will rise from the region's desert landscape in two striking towers, one 225 m tall and one reaching 275 m. Hotel component The towers will be home to an ultra-premium 41-key hotel and luxury residences that comprise 14 suites and...