North Point Hospitality breaks ground on Marriott hotel in Savannah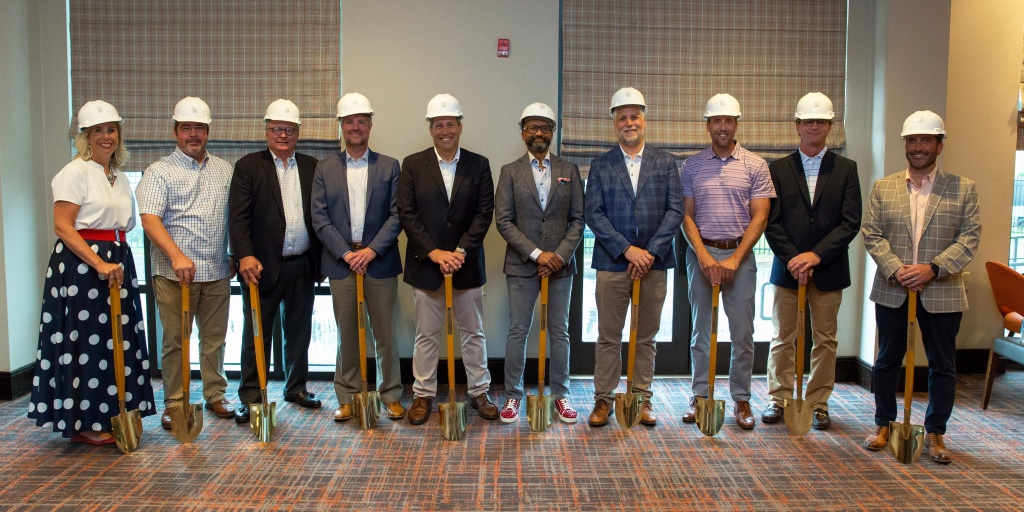 Imagery courtesy of North Point Hospitality.
Atlanta-based hotel development and management company, North Point Hospitality, has announced the groundbreaking of AC Hotel by Marriott Savannah Historic District/Riverfront in the USA.
On completion, this hotel on the riverfront of the Georgia city's historic district will feature public spaces including a rooftop bar and riverview dining experience.
A new lifestyle hub
AC Hotel by Marriott Savannah Historic District/Riverfront is now set to take shape on the east end of River Street overlooking the Savannah River. The hotel is scheduled to open in the first quarter of 2024.
Highlights of this forthcoming property will include a rooftop bar and dining experience with panoramic river views.
"We are proud to work with Marriott International to bring this lifestyle brand to the Savannah Riverfront," said S. Jay Patel, president and CEO of North Point Hospitality. "With more than 20 years of development and operating experience in Savannah, we are confident the AC Hotels brand will add to the rich hotel landscape in the market."
Part of a significant development
The hotel's 250 guest rooms will be joined by amenities including the ground-floor market and café Mood, a large fitness centre, more than 4,000 sq ft of meeting space and valet parking.
The hotel and a 316-space parking structure are included in the second phase of North Point Hospitality's River Street East mixed-use development, which will eventually comprise four hotels, retail and riverfront dining.
Noah Silverman, global development officer in the US and Canada for Marriott International, said: "We are excited North Point Hospitality has chosen to bring the AC Hotels brand to Savannah's historic district.
"The groundbreaking event is representative of the continued relationship between Marriott International and North Point Hospitality in bringing lifestyle brands to dynamic markets."
Imagery by Proloog, © Snøhetta, courtesy of Tokyu Group. Swire Hotels is venturing outside its home Chinese market for the first time with the signing of a new luxury hotel in Tokyo, Japan. The firm is collaborating with Tokyu Group and L Catterton Real Estate (LCRE)...
Pictured: MGM Hotel Shanghai West Bund. Imagery courtesy of Diaoyutai MGM Hospitality. The rise of 'revenge tourism' after covid lockdowns is prompting a raft of new hotel developments in Shanghai, China. China's biggest city is ready for recovery after being subject...
Imagery courtesy of Kempinski Hotels. Kempinski Hotels' first foray into the southern hemisphere earns our latest 'Project of the Week' title with a spectacular clifftop development. The luxury European brand is making a splash in Brazil with the renovation of the...
Image of Pushkar by Bishnu Sarangi from Pixabay. IHG Hotels & Resorts is continuing its portfolio's progress in India with a new signing in the northwestern province of Rajasthan. The hotel group inked a management agreement with SRDF Ventures Private Limited to...
ABOUT THE CHAIN
AC Hotels was born from the vision of Spanish hotelier Antonio Catalan - who wanted to create a new kind of stay for a new kind of traveller that prefers to have fewer things, but expects them to be better than good.