Marriott to expand St. Regis' Mexican footprint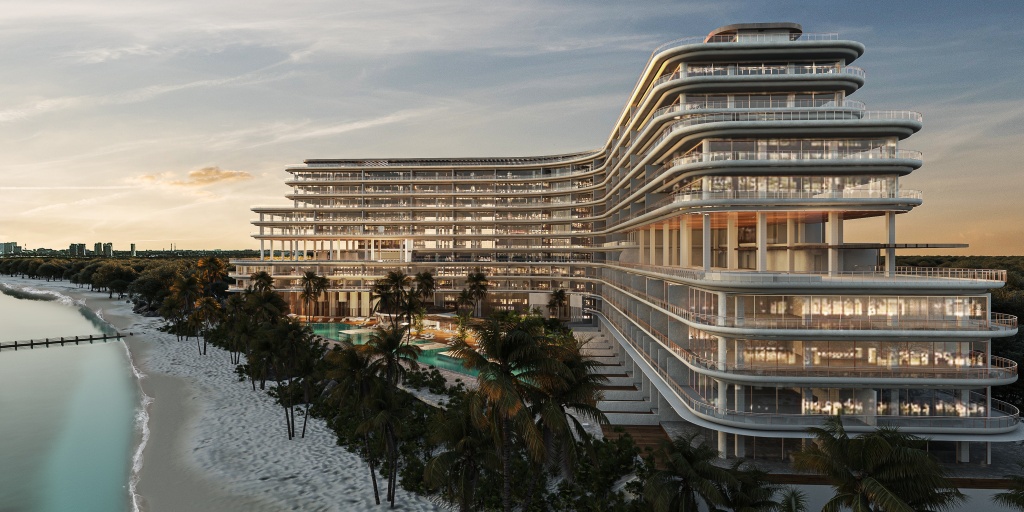 Marriott International has signed an agreement with AB Living to bring its luxury St. Regis brand to Costa Mujeres in Cancun, Mexico.
St. Regis Costa Mujeres Resort is expected to welcome its first guests in early 2025.
Scenic luxury
The resort is located on a 3.5-hectare site along the scenic Costa Mujeres beach. Envisioned by Mexico City-based Sordo Madaleno Architects, the development is expected to feature 158 guestrooms and 80 branded residential units.
Plans for the resort also include three distinct food and beverage venues, several swimming pools, a beach club and approximately 470 sq m of meeting space. Comprising 22,584 sq m, the branded residences will enjoy private elevator access, a residential concierge, a fitness centre, and full access to the resort's amenities and services.
Pivotal moment
George Fleck, vice president and global brand leader, St. Regis Hotels & Resorts, said: "The signing of The St. Regis Costa Mujeres Resort represents a pivotal moment for St. Regis, as the brand continues its dynamic resort growth in the world's most glamorous leisure destinations. We are thrilled to expand St. Regis' footprint in Mexico and look forward to bringing the brand's celebrated rituals and traditions to this vibrant and sought-after destination for future guests."
Marriott International's chief development officer, Laurent De Kousemaeker, commented: "We are thrilled to work with AB Living to introduce The St. Regis brand to Costa Mujeres, Cancun's exciting new side of town. This signing showcases both the continuous growth in one of Mexico's top destinations and the strong interest in our portfolio of sought-after luxury brands."
Alejandro Bataller, vice president of AB Living Group, added: "Our choice of St. Regis is based on a shared vision of luxury hospitality, standards of service, tradition and excellence. St Regis. is also a leader in the luxury branded residential segment, a component that plays a major role in this project."
Expansion plans
Building on the brand's existing portfolio of 15 resorts, St. Regis Hotels & Resorts has plans to expand its resort portfolio to include some of the world's most coveted leisure destinations, including within the Caribbean, North America, North Africa, Middle East, and Asia Pacific.
Marriott International currently operates two St. Regis properties in Mexico; The St. Regis Mexico City and The St. Regis Punta Mita Resort. Additionally, the brand is slated to make its debut in Riviera Maya later this year with the 136-key St. Regis Kanai Resort and in Los Cabos with the 120-room St. Regis Los Cabos in Q2 2023.
Minor Hotels' Avani brand will make its Maldives debut in early Q2 2023 with a new development on the Baa Atoll UNESCO Biosphere Reserve. Avani+ Fares Maldives Resort will be the Minor group's sixth property in the country. Private island luxury The private island...
Conservationist and founder of Bass Pro Shops, Johnny Morris, has unveiled plans for a nature-based fishing resort in the Florida Keys, USA. The Valhalla Island Resort development includes more than 175 acres and more than a mile of beachfront property. Fishing heaven...
Imagery © 2022 Hilton. Hilton Worldwide has signed an agreement with Wondergrain Exports Private Limited to debut the DoubleTree by Hilton brand in the Indian state of Punjab. The upscale DoubleTree by Hilton Amritsar is scheduled to open in early 2026. Central...
Cheval Collection is moving its luxury apartment brand, Cheval Maison, into Glasgow for the first time, joining sister strand My Locanda as a development underway in the major Scottish city. A joint partnership with 141WRS, Cheval Maison – West Regent Glasgow will...