Among the latest inclusions, we have picked out three interesting hotel developments for you to watch out for, so let's take a look at them below.
The Gorge Hotel
The luxury Gorge Hotel will be taking shape in Launceston, Tasmania in Australia for a Q1 2027 opening. A total of 145 rooms will be accommodated throughout a nine storey 39 m-high property on a 6,025 sq m plot of land. The top floor will be reserved for five-star penthouse suites.
Developer The JAC Group is investing AUS$50 million in the building, which will house a restaurant, bar, spa, 500+ delegate conference facilities and retail space, and will be developed over two stages.
Located on the edge of the CBD, Penny Royal and Cataract Gorge, guestrooms will have waterfront views. The design, by CBG Architects, draws inspiration from the surrounding cliffs and waterfalls to amplify the area's key features. Tessellated glass on the building's facade gives the appearance of flowing water during the day, whilst the lobby's cliff feature wall ensures every aspect of the building has the Launceston attraction at heart.
Sheybarah Resort Red Sea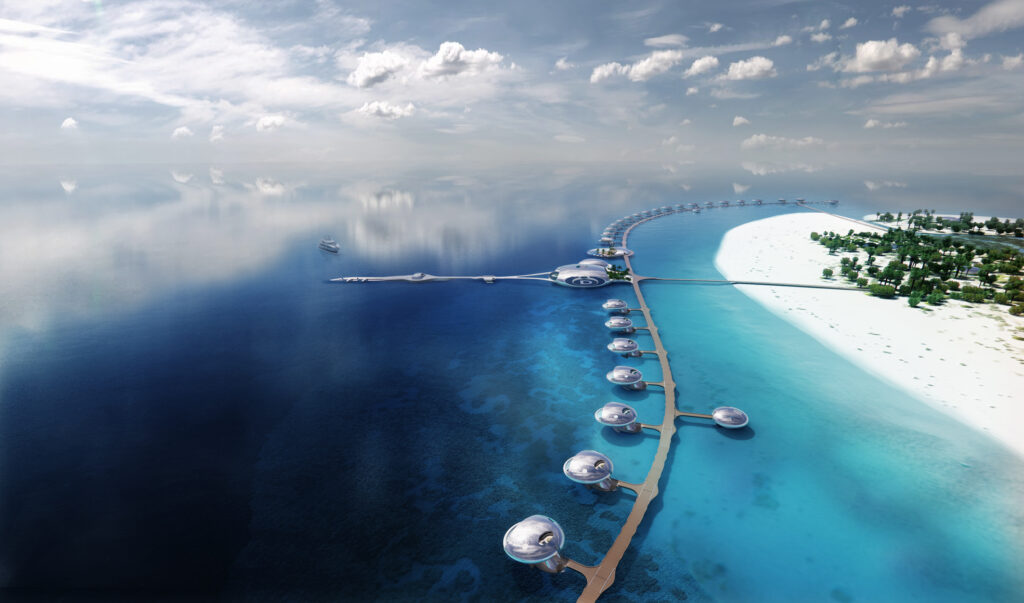 The Red Sea Development Company is turning the uninhabited Sheybarah Island offshore Al Wajh, Saudi Arabia into an iconic resort. As part of the Red Sea gigaproject, 73 prefabricated steel orb villas will form the complex's overwater and inland accommodation.
The futuristic overwater orbs will be arranged in a circle effect, reflecting the sea, sky and reef below, with the designs inspired by the natural surroundings. The inland villas are inspired by sweeping desert sand dunes and are set apart to give guests a sense of privacy.
Sheybarah Resort Red Sea is being designed by Dubai-based architectural firm Killa Design, including the arrival, front of house and food and beverage buildings and other facilities. The approach to the façade design was to minimise the visual impact of the architecture on the environment. Project delivery is currently scheduled for Q3 2024.
Seminole Casino Hotel Brighton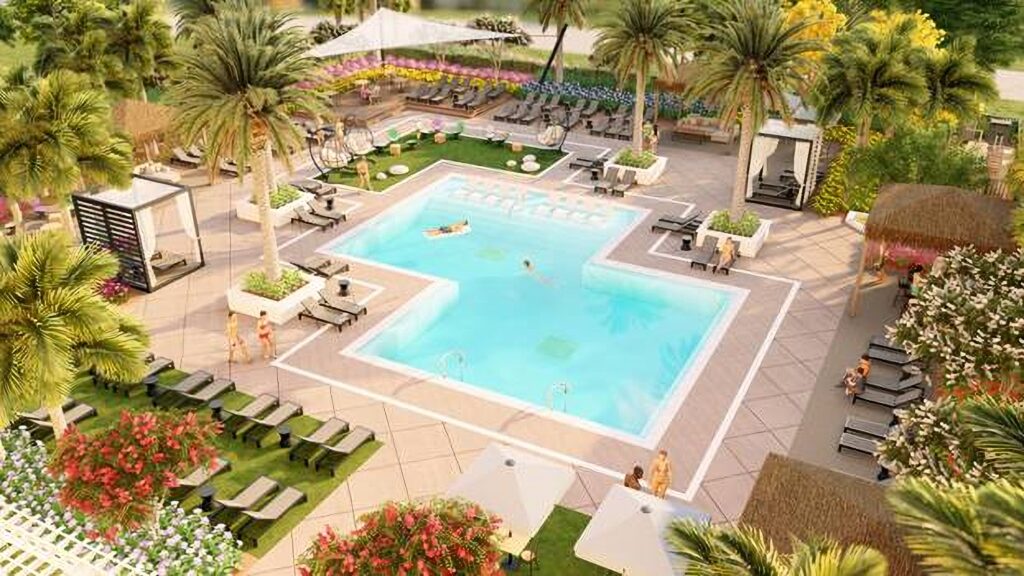 The Seminole Tribe of Florida and Seminole Gaming are planning Seminole Casino Hotel Brighton to replace the existing Seminole Brighton Casino, which first opened in 1980 and is located three miles north of the upcoming site in Okeechobee, Florida, USA. The new resort is projected to open in late 2024, less than two years from the start of construction.
The new casino complex will include the first hotel to be built on the Brighton Seminole Reservation. It will feature 100 guestrooms on four storeys, totaling 72,000 sq ft.  Guestrooms will include a mix of rooms with one king bed and two queen beds, plus three suites and a fitness centre.
Dining options will include a 24-hour restaurant with 124 seats, a steakhouse with 60 seats and a fast-service and carry-out cafe offering a combination of items from a coffee bar and pizza kitchen. An indoor event space with snack bar can be configured to offer 400 seats for banquet events or bingo games, or 900 seats set up as a performance hall.
An amenity deck adjacent to the hotel will offer a 1,500 sq ft pool with a built-in sun shelf, plus a 12,500 sq ft pool deck with space for 76 chaise lounges, 40 chairs and two cabanas. An outdoor stage will provide a second entertainment venue at the complex that will accommodate as many as 3,000 guests for concerts, comedy shows or other performances.